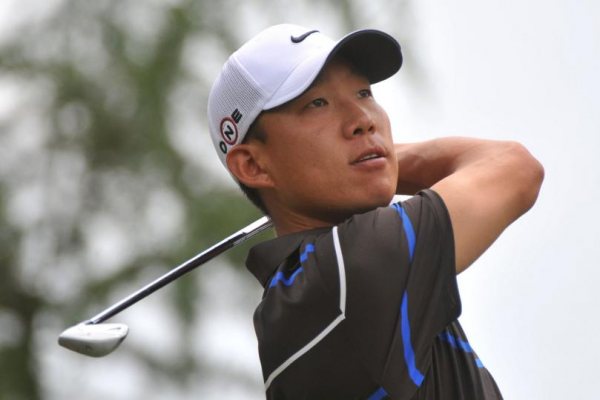 Six years ago, Anthony Kim made a big splash on the PGA Tour.
The then 23-year-old, who grew up in Los Angeles and played college golf at Oklahoma, captured what is now the Wells Fargo Championship by five strokes and nine weeks later won the AT&T National.
Later that year, he trounced Sergio Garcia in the opening Sunday singles match as the United States beat the Europeans in the Ryder Cup at Valhalla, finishing the matches with a 3-1 record.
However, Kim has sustained a series of injuries and has not played on the PGA Tour in two years, and there's no real timetable for his return.
"I'm hopeful it will be in 2014," Kim's agent, Clarke Jones, told Golfchannel.com. "Anything other than that is a guess, and I don't like to guess. He's a marvelous talent, but it has been a long time. There's no denying that.
" … He's not living under a bridge, he's not living in a box. I'm going to go see him in a few weeks, and at that point, I'll get a better definition of where he stands."
Kim, who graduated from La Quinta High near Palm Springs, was playing well early in 2010 with four top-10 finishes in five events, including a victory in the Shell Houston Open, solo second in the Honda Classic, solo third in the Masters and a tie for seventh in the Quail Hollow Championship.
However, his season was cut short by surgery on his left thumb and he has not been the same. Kim has only two top-10 finishes since, a tie for sixth in the Farmers Insurance Open at Torrey Pines and a tie for fifth in the Open Championship at Royal St. George's, both in 2011.
Kim last played on the PGA Tour in 2012, when he shot 74 in the first round of the Wells Fargo Championship and withdrew, announcing that he was taking five months off because of tendinitis in his left arm.
About six weeks later, he tore the Achilles tendon in his left leg and was expected to miss 9-to-12 months, but we haven't seen him since.
Kim had a reputation for enjoying the nightlife and there was one highly publicized incident in which he was asked to leave the Bellagio Hotel and Casino in 2010.
There have been rumors that at least part of his absence was due to a suspension by the PGA Tour, which does not publicize any such action.
"I can categorically deny that there has been any suspension," Jones said. "Nothing has been done by the PGA Tour to prevent Anthony from returning."
And as far as a comeback, don't expect it any time soon, because Jones admitted that his client is not playing any golf these days, even recreationally.