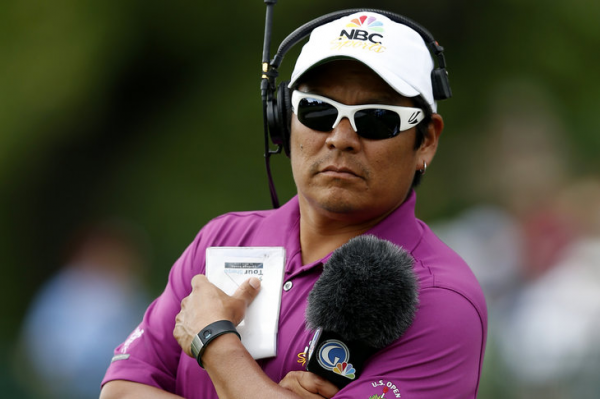 Notah Begay III, on-course analyst for NBC Sports and Golf Channel, is recovering from a heart attack he suffered last week at his home in Dallas.
The 41-year-old Begay, whose family has a history of heart disease, was taken to Methodist Hospital, where cardiologist Dr. Mark Jenkins inserted a stent to unblock his right coronary artery.
Begay is expected to make a full recovery and plans to resume his NBC and Golf Channel duties within a few weeks.
"I'm extremely grateful for the expert care I received from Dr. Jenkins and his staff," said Begay, a graduate of Stanford who has won four times on the PGA Tour.
"I anticipate a full recovery and feel lucky to be at home resting with my family. I appreciate the outpouring of well wishes I've received from family, friends and fans, and I will be back covering golf once I'm fully recovered."
Begay established the Notah Begay III Foundation in 2005 to help prevent type 2 diabetes in Native American children through health and wellness programs.