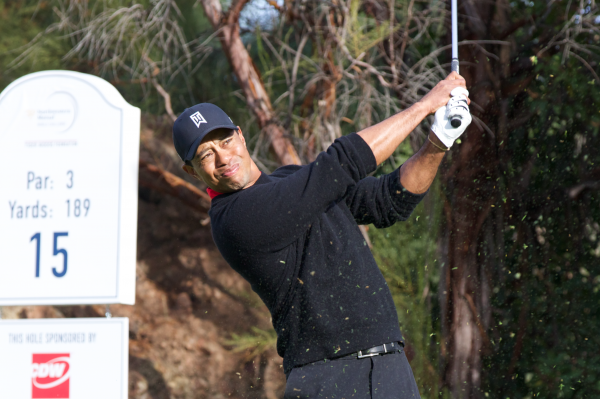 Tiger Woods announced on his website that will not play again on the PGA Tour until he believes he is completely ready to compete.
Woods, who withdrew from the Farmers Insurance Open last week after 12 holes in the first round because his back began acting up again, said that might mean that he will miss the Honda Classic at PGA National in Palm Beach Gardens, Fla., in two weeks.
"Right now, I need a lot of work on my game, and to still spend time with the people that are important to me," said Woods, who has dropped out of the top 60 in the World Golf Rankings for the first time since his rookie year of 1996. "My play, and scores, are not acceptable for tournament golf.
" … I enter a tournament to compete at the highest level, and when I think I'm ready, I'll be back. Next week I will practice at Medalist (Golf Club) and at home getting ready for the rest of the year. I am committed to getting back to the pinnacle of my game.
"I'd like to play the Honda Classic–it's a tournament in my hometown and it's important to me–but I won't be there unless my game is tournament-ready."
Woods, coming back from a season in which he played only seven times on the PGA Tour because of two back injuries–one which required surgery–shot a career-high 82 and missed the cut in his first event this year, the Waste Management Phoenix Open.
Then his back tightened up after two fog delays at Torrey Pines and he couldn't make it through the opening round on a course where he has won eight times, including the 2008 U.S. Open.
"The last two weeks have been very disappointing to me, especially Torrey, because I never want to withdraw," Woods said. "Unfortunately, lately injuries have made that happen too often.
"This latest injury is not related to my previous surgery. I am having daily physical therapy and I am feeling better every day.
" … I do, however, expect to be playing again very soon."
Woods also thanked the fans for their support at TPC Scottsdale and Torrey Pines.