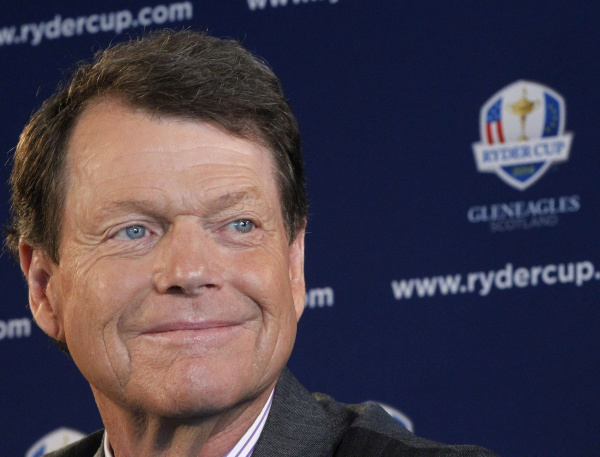 Tom Watson has criticized Tiger Woods' behavior on and off the course in the past, but said he would make Woods a Captain's Pick for the 40th Ryder Cup in September at Gleneagles in Scotland if he does not make the United States team on points, as long as he is healthy.
Woods is recovering from back surgery last week to repair a pinched nerve and is out indefinitely.
"I've been asked a little bit about, 'What if he doesn't make the team?'" Watson said in an interview with Golfchannel.com. "I'll pick him for the team. I just hope he gets well and starts to play again without pain. That's all that matters.
" … Everybody's been in pain before, every golfer. For some, it's ended their careers. For others, they've beat it and corrected with surgery. Obviously, I hope this is corrected with surgery. Obviously, I hope that he can recover and again swing the club without any pain."
Watson, when asked about his previous problems with Woods, indicated they are in the past, saying simply: "We all change."
Both Watson and Woods played college golf at Stanford.