USGA Coming to California
California has an impressive history when it comes to U.S. Open golf championships and there's more to come. The USGA has scheduled the 2021 U.S. Open for June 17-21 on the South Course at Torrey Pines Golf Course in La Jolla, the 103rd U.S. Open for June 15-18, 2023 on the North Course at Los Angeles Country Club, and the 107th U.S. Open for June 17-20, 2027 at Pebble Beach Golf Links. And the USGA hasn't forgotten about one of its favorite venues, the Olympic Club in San Francisco, which will host the 76th U.S. Women's Open this coming June 3-6.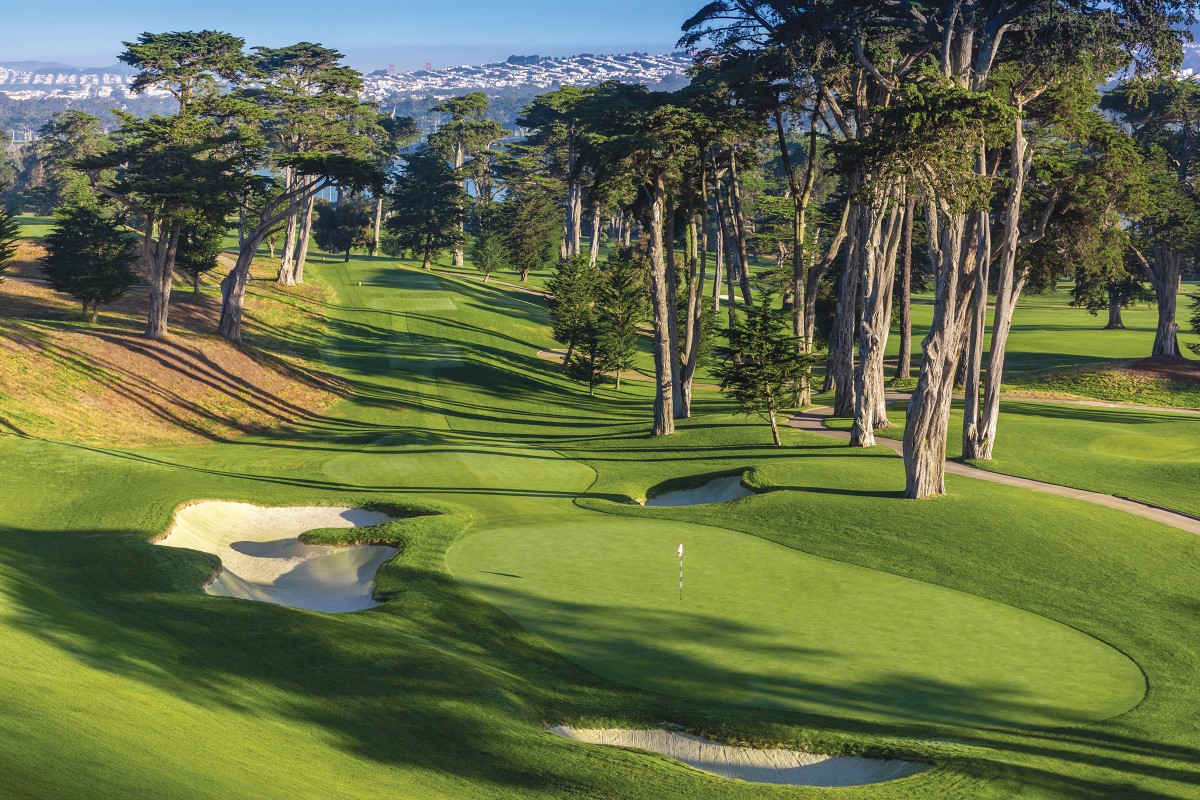 "We are thrilled to bring the U.S. Women's Open to the Olympic Club, site of so many significant USGA moments, for the first time," said Diana Murphy, USGA vice president and Championship Committee chairman. "Eleven outstanding players are enshrined in the USGA Museum's Hall of Champions by winning at The Olympic Club, and we look forward to adding the 76th U.S. Women's Open champion to that illustrious list."
The U.S. Open was first played in 1895, but didn't come to California until 1948, when it was hosted by Riviera Country Club in Pacific Palisades. The USGA has brought its biggest event back 12 times and the winners include Ben Hogan, Jack Nicklaus, Tiger Woods, Tom Watson and Billy Casper. Hogan won that first one in 1948, one of his four U.S. Open titles, and his third victory in 18 months at Riviera, which has been known ever since as "Hogan's Alley."
It's obvious that the USGA has its favorites in California, too, as the U.S. Open has been played six times at Pebble Beach Golf Links and on five occasions on the Lake Course at the Olympic Club in San Francisco. That Pebble leads the list is no surprise. "The U.S. Open at Pebble Beach is always memorable," Craig Smith of the USGA said. "There are always tremendous finishing holes that add incredible drama. There's just a sense that you're seeing something great."
And Tom O'Toole of the USGA added: "Pebble Beach is a magical place. "It is one of our most treasured U.S. Open sites."
You can probably say that about every course in California which has hosted the event. When our national championship was played for the first time at the Olympic Club in 1955, again the outcome was memorable, as unheralded Jack Fleck upset the legendary Hogan in a playoff.  And in 1966 at the Olympic Club, Casper rallied from seven strokes back in the last nine holes and then won in a playoff over the great Arnold Palmer, who was trying to complete the Career Grand Slam—which incredibly he never achieved.
Pebble Beach has its own share of unforgettable moments in the U.S. Open. In 1972, Nicklaus clinched one of his record-tying four U.S. Open titles and 18 major titles by hitting his tee shot to within five inches for a tap-in birdie on the 17th hole at Pebble in the final round en route to a three-stroke victory over Bruce Crampton of Australia.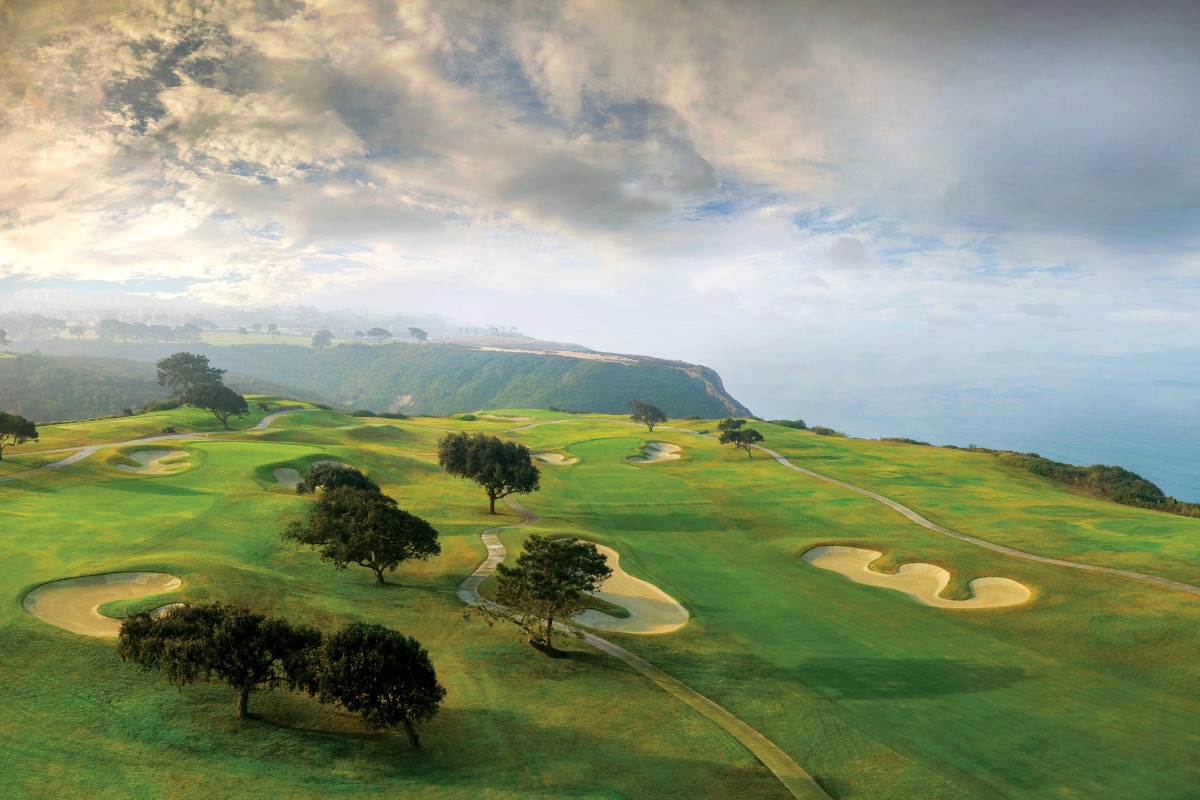 When the U.S. Open returned to Pebble 10 years later, Watson chipped in from a seemingly impossible lie on the 17th and beat Nicklaus by two strokes for one of his eight major titles, but surprisingly his only one in the U.S. Open.
It was 10 years before the U.S. Open returned to Pebble, and this times Tom Kite made a brilliant chip-in for a birdie on the famed downhill par-3, seventh hole on his way to a two-stroke victory over Jeff Sluman in 40 mph winds.
In 2000 at Pebble Beach, Woods claimed one of his three U.S. Open victories, two in California, when he blew away the field by a whopping 15 strokes over Ernie Els of South Africa and Miguel Angel Jimenez of Spain.
Woods claimed another of his 15 major titles the only time the U.S. Open has been held (before 2023) at Torrey Pines, but it took an 18-hole Monday playoff and one more sudden-death hole for him to win an epic battle over Rocco Mediate.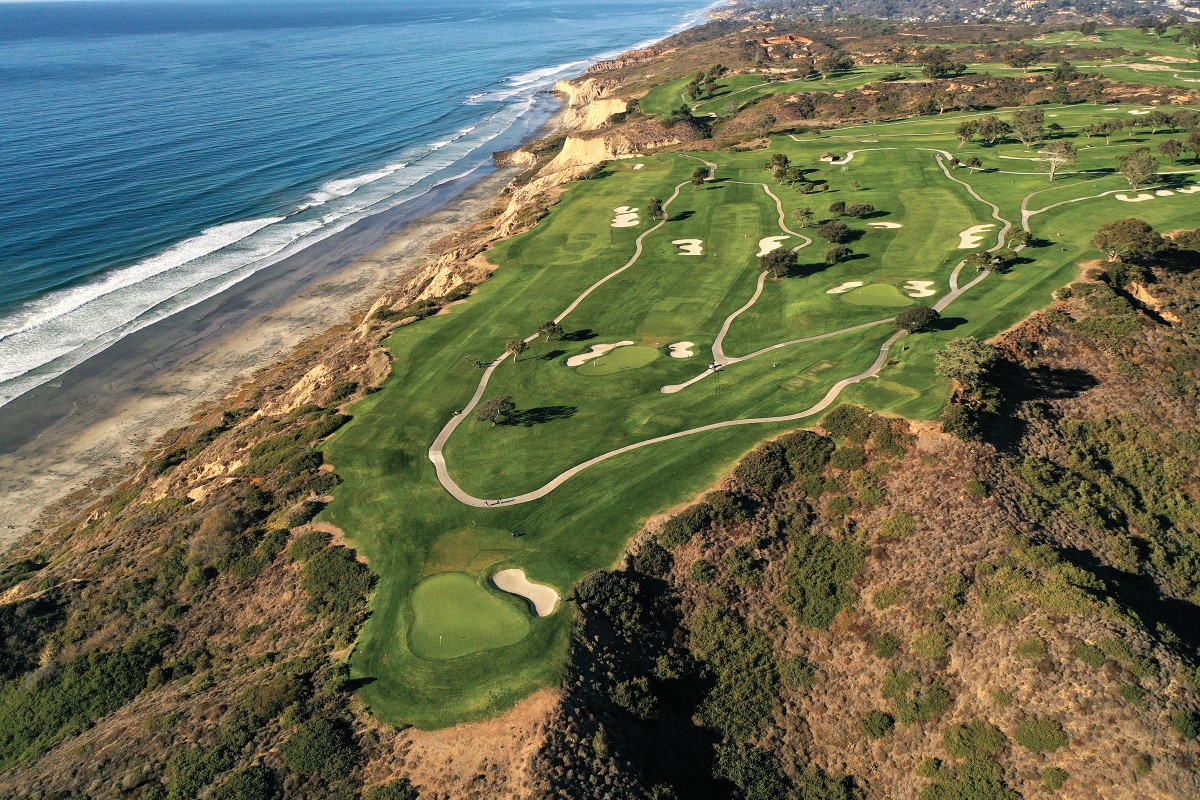 Other U.S. Open winners in California include Scott Simpson of San Diego at the Olympic Club in 1987; Lee Janzen at the Olympic Club in 1998; Grahame McDowell of Northern Ireland at Pebble Beach in 2010; Webb Simpson at the Olympic Club in 2012, and Gary Woodland at Pebble Beach in 2019.
"This is just a special golf course to win on," McDowell said after claiming the trophy. "Pebble Beach, it's such a special venue. To join the list of names—Tom Kite, Tom Watson, Tiger Woods, Jack Nicklaus — I can't believe I'm standing here as a major champion."
Even when it's not played in the Golden State, California can be part of the story in the U.S. Open. When the 100th U.S. Open was moved from its traditional June date to September last year at Winged Foot Golf Club in Mamaroneck, N.Y., because of the Coronavirus pandemic, Bryson DeChambeau of Clovis in California's San Joaquin Valley claimed the title by four strokes. Because of the state's courses and golfers, it's no wonder the USGA keeps singing: "California here we come…"