Founded in 1921 and nestled in the peaceful rolling hills of Somis, just 30 miles north of Malibu, The Saticoy Club is considered one of the most acclaimed and challenging private golf courses in California. And for good reason. The fairways are undulating and rarely provide an even lie, the greens are severely sloping and speedy, and the classic bay-style bunkering is spectacular and treacherous.
Host to multiple USGA Championship Qualifiers and SCGA Amateur Championships, and formally known as Saticoy Country Club, the course was originally designed by legendary golf course architects George C. Thomas and William P. Bell, who also designed the Riviera, Bel Air, and Los Angeles country club, among many others.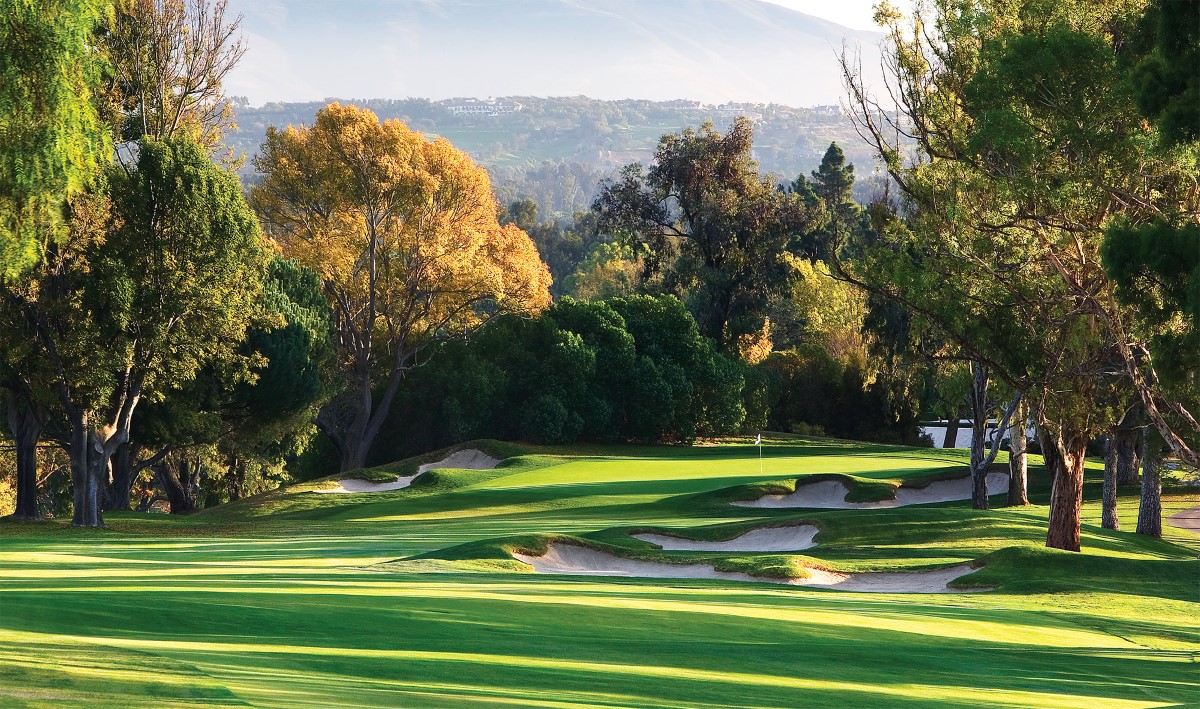 Over its storied history, this exceptional 18-hole championship course has been refined by renowned golf course architects Robert Muir Graves and Tom Doak, and, in 2005, John Harbottle created the classic bay-style capes of bunkers that exist today.
In April, 2018, the club was acquired by Saticoy Partners, a new ownership group of five Brentwood Country Club members, which embarked on ambitious enhancement plans, including new bunkers, tee complexes, aggressive tree removal, and improved sight lines.
"Aside from the obvious benefits of increased playability and better turf conditions," Thad Layton, senior golf course architect and vice president at Arnold Palmer Design Company, said, "removing the trees opened up distant views of the mountains and avocado groves, lending context and restoring the identity of The Saticoy Club. On a clear day, the Channel Islands are visible from a number of vantage points on the back nine."
In addition to on-course changes, improvements were made to dining spaces (if you're fortunate enough to lunch at this wonderful club, be sure to order the Putter's Pride with seasoned fries!), locker rooms, the pool area and fitness facilities. There's even a charming, state-of-the-art golf training and club fitting studio creatively named "Studio 21" in homage to the club's founding in 1921.
Flash forward a century and this property is as magnificent and exciting today as it was when such "A-List" celebrities as Bing Crosby, Bob Hope, Babe Didrickson Zaharias, and Mickey Rooney enjoyed its pristine fairways and greens.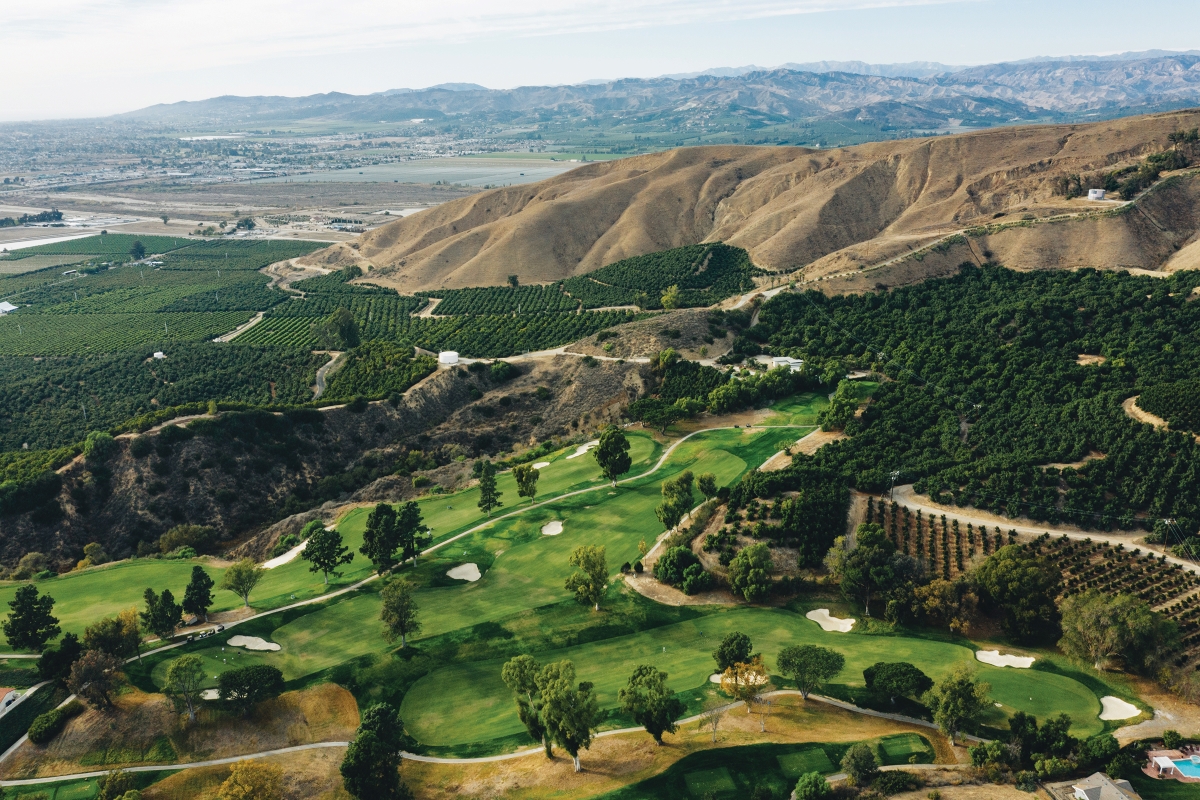 But if you come prepared for an unsurpassed golf experience, you'll want to stay for its warm and welcoming management team and staff.
Before teeing off perched high above the first fairway, we were greeted by general manager Robert Nagelberg, whose true professionalism and passion for the property is inspired by the affably charismatic Bill Apfelbaum, part owner and managing partner of Saticoy Partners, who we spoke and joked with briefly by video phone.
We also met experienced golf course superintendent Tim Paulson, friendly head golf professional Ben Edwards, and the infectiously energetic membership director Missy Carter, who were all quick with easy natural laughs and smiles.
Once outside and on our way to the first tee, we were greeted by the charming starter Shad Smith, who "effervescently" said that "bogey feels like par!" and whose home-fermented, 7%-alcohol, mead hard seltzer "might be the only thing more bubbly than his personality," as The Golfer's Journal brilliantly put it.
Bottom line: the whole vision and vibe of this magnificent property embodies the literal translation of the word "Saticoy"—from the Chumash village named Sa'aqtik'oy meaning "it is sheltered from the wind"—and provides a tranquil oasis sheltered from hectic everyday life and a place to experience golf at its best surrounded by great friends, family, fellow members, fortunate guests, and fairways!
For more information, call The Saticoy Club at (805) 485-4956 or visit www.thesaticoyclub.com.
By Suzy Evans, J.D., Ph.D.