Four past United States Golf Association champions lead the list of 62 sectional qualifiers for the 2012 U.S. Women's Open Championship, to be conducted July 5-8 at Blackwolf Run in Kohler, Wis.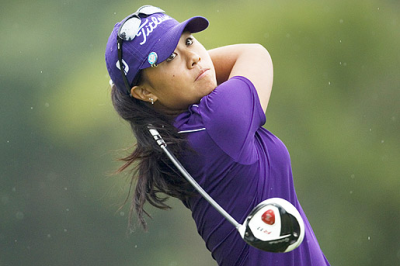 Danielle Kang, 19, of Thousand Oaks, Calif., who advanced out of the City of Industry, Calif., qualifier, won the 2010 and 2011 U.S. Women's Amateur Championships and has since turned professional.
Three additional USGA champions qualified: Doris Chen, 19, of Bradenton, Fla. (2010 U.S. Girls' Junior); Brianna Do, 22, of Lakewood, Calif. (2011 U.S. Women's Amateur Public Links); and Jennifer Song, 22, of Orlando, Fla. (2009 U.S. Women's Amateur, 2009 U.S. Women's Amateur Public Links).
There are 19 teenagers who qualified for the 2012 U.S. Women's Open, including past USGA champions Chen and Kang. Hannah O'Sullivan, 14, of Cupertino, Calif., is the championship's youngest competitor, six months younger than fellow 14-year-old Megan Khang, of Rockland, Mass.
Also qualifying were: Shannon Aubert, 16, of Champions Gate, Fla.; Elisabeth Bernabe, 17, of Anaheim, Calif.; Jaye Marie Green, 18, of Boca Raton, Fla.; Mi Hyang Lee, 19, of Korea; Maria Gabriela Lopez, 18, of Mexico; Briana Mao, 18, of Folsom, Calif.; Samantha Marks, 18, of Maitland, Fla.; Rinko Mitsunaga, 15, of Roswell, Ga.; Haru Nomura, 19, of Japan; Annie Park, 17, of Levittown, N.Y.; Jisoo Park, 16, of Korea; Gigi Stoll, 15, of Beaverton, Ore.; Emma Talley, 18, of Princeton, Ky.; Victoria Tanco, 18, of Argentina; and Lindsey Weaver, 18, of Scottsdale, Ariz.
They join the five teenagers who were already fully exempt into the championship: Moriya Jutanugarn, 17; Lydia Ko, 15; Jessica Korda, 19; Jenny Shin, 19; and Lexi Thompson, 17.
One member of the 2012 USA Curtis Cup Team qualified for the championship: Brooke Pancake, 22, of Chattanooga, Tenn. Pancake will make her professional debut at the Women's Open following the 2012 Match at The Nairn Golf Club in Scotland.
Qualifying as the co-medalist at the Sanford, N.C., site was Cheyenne Woods, 21, of Phoenix, Ariz. Woods, the stroke-play medalist at the 2011 U.S. Women's Amateur Public Links Championship, is the niece of nine-time USGA champion Tiger Woods.
Two of the 11 spots reserved for future exemptions have been released back to the qualifying field. Aubert and Reilley Rankin, 33, of Hilton Head Island, S.C., were added to the field after taking the first-alternate positions at the Ormond Beach, Fla., and Dunwoody, Ga., qualifiers, respectively.
Eighty-five players are fully exempt into the championship's 156-player field. Nine spots are currently being reserved for the winner of the 2012 Wegmans LPGA Championship, any non-exempt players who win an official LPGA Tour event through the Walmart NW Arkansas Championship (which ends July 1), and those who enter the top 25 of the Rolex Women's World Golf Rankings as of July 2.
– Courtesy USGA