By RANDY YOUNGMAN
Senior writer, California Golf & Travel
Horseshoe Bay Resort in central Texas is getting rave reviews after a $90 million renovation project.
According to the unofficial state motto, "Everything is bigger in Texas." And, some believe, everything is better, too.
That's not necessarily true, of course, but exaggeration and embellishment also are bigger in "The Great State of Texas."
Texas covers an area of 262,000 square miles and is the biggest of the 48 contiguous U.S. states — only Alaska is larger geographically — and literally is getting bigger every day. It was the fastest growing state numerically from 2017 to 2018 and features several of the fastest-growing metropolitan areas in the U.S.
A lot of things are big in Texas, including Billy Bob's in Fort Worth, the self-proclaimed "World's Largest Honky-Tonk," a 127,000-square-foot bar with enough room for 6,000 patrons to guzzle beer and two-step on a given night.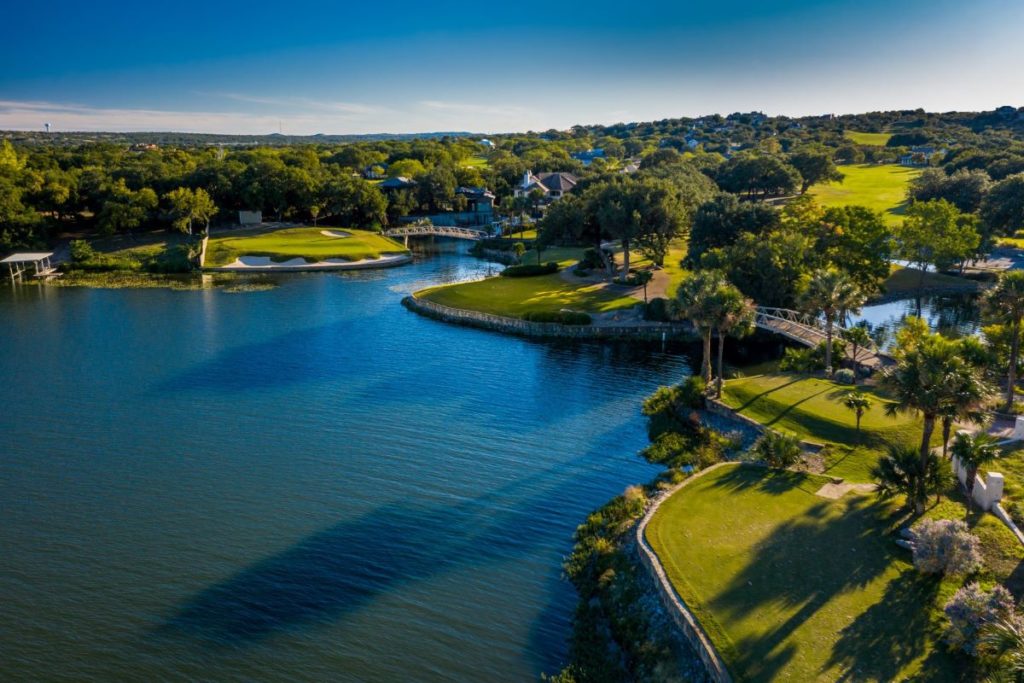 Texas is also home to "America's Team," the Dallas Cowboys, who play in the largest domed stadium in North America. Most of the nation's biggest high school football stadiums also are in Texas. So are countless mouth-watering barbecue restaurants, some large enough to seat hundreds and some renowned for three-hour lines.
Perhaps the popularity of the brisket and ribs being slow-cooked on monstrous open-pit barbecues in central Texas is a contributing factor, because the Austin metropolitan area has been the fastest-growing area in the U.S. for eight consecutive years among those with at least 1 million residents, according to U.S. Census Bureau estimates released in April.
All of which is why it should be anything but a surprise that resort golf in the Austin area is bigger and better, too. Case in point: Horseshoe Bay Resort, a 7,000-acre property in Texas Hill Country, which is one of the largest golf resorts in the country and the only waterfront golf resort in Texas.
Horseshoe Bay Resort is a AAA-Four Diamond resort, located on scenic Lake LBJ about 45 miles west of Austin, that features four critically acclaimed golf courses and just completed a three-year, $90 million renovation and construction project. The investment by ownership covered refurbishing of the guest rooms and common areas, renovation of the golf courses and facilities, as well as new dining experiences.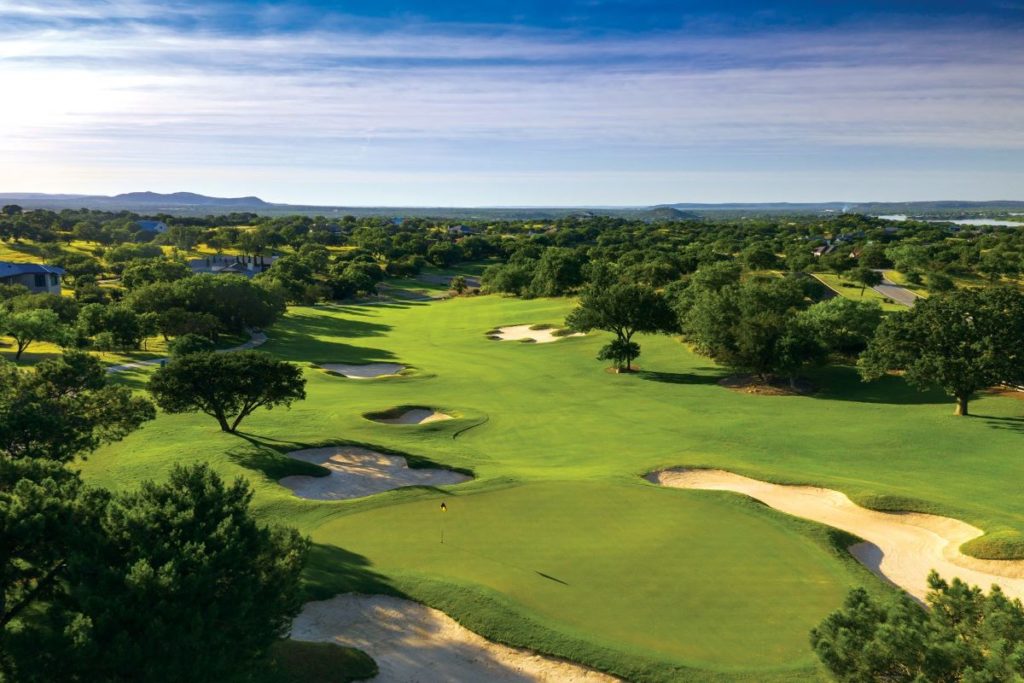 In the past three years, all three of the Robert Trent Jones Sr.-designed resort courses – Slick Rock (established in 1972), Ram Rock (1981) and Apple Rock (1985) – were upgraded in an expansive $7.5 million restoration project, with Apple Rock becoming the last to reopen in July.
In October, as if on cue, Horseshoe Bay Resort was named to GOLF Magazine's first-ever ranking of the "Top 100 Resorts in North America." A panel of industry experts, travel writers and readers rated resorts on golf experience, accommodations, service, food and ambience. Horseshoe Bay Resort was selected in the "Family" category and received high marks as a "Buddies" destination.
"We're thrilled to be chosen for this honor by GOLF Magazine," said Bryan Woodward, Horseshoe Bay Resort's Managing Director. "We've made great investments in upgrading the resort and the quality and variety of the golf experience. Gaining this recognition solidifies Horseshoe Bay Resort as a premier national destination for buddies' trips, families, corporate groups and couples."
Earlier this year, Horseshoe Bay Resort also was selected as one of the "Best Golf Resorts in the Southwest" in Golf Digest's 2019 Editors' Choice Awards. And for the third consecutive year – and counting – it was honored as one of the "Top Resorts in Texas and the Southwest" in Conde Nast Traveler's Readers' Choice Awards.
A recent four-day visit to Horseshoe Bay Resort confirmed what the accolades are all about. I got to play all three of the recently renovated resort courses, as well as the members-only Summit Rock – a Jack Nicklaus Signature course that opened in 2012 – and left town after a media tour wanting to a play all four of them again. That is the true measuring stick of a great golf resort, in addition to plenty of holes that you remember vividly and want to play over and over again. OK, a few birdies and a near double-eagle (on Ram Rock No. 7) enhanced the enjoyability quotient for me, too.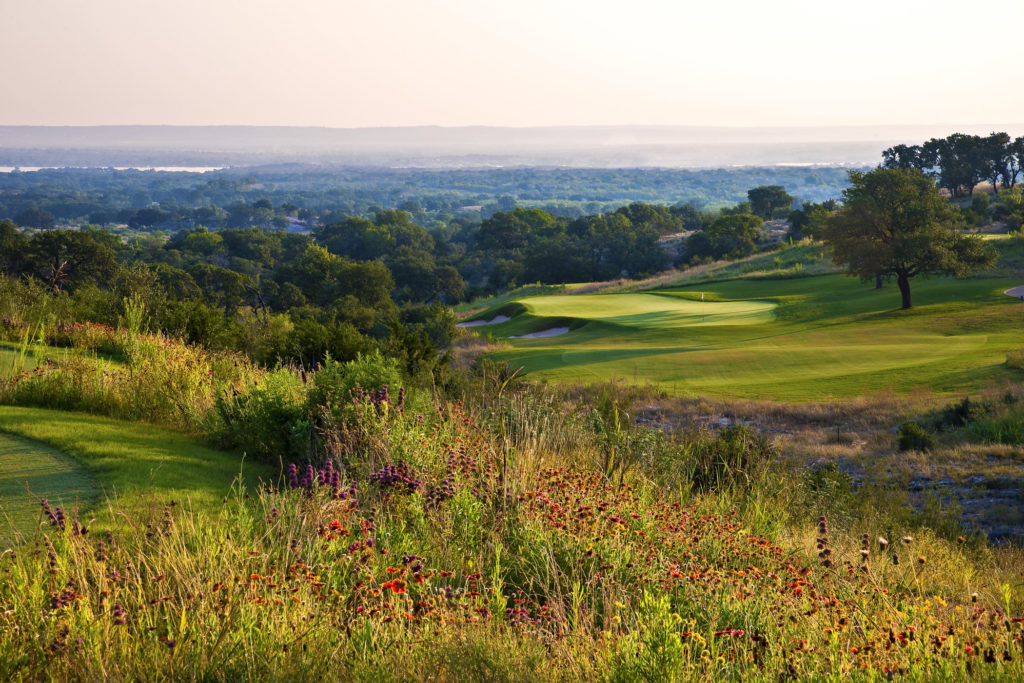 Like the universally acclaimed Bandon Dunes in Oregon, Horseshoe Bay Resort can stand on its own as a destination for golf buddies, which means you can book unlimited golf packages to satisfy any "golfaholics" who embrace variety and never want to stop after 18 holes. (Guilty, as charged; I played Apple Rock and Ram Rock in the same day.)
But Horseshoe Bay Resort also has a lot of amenities that Bandon Dunes doesn't offer, which can be important if you're thinking about bringing your wife (or significant other) and your family. Horseshoe Bay Resort scores very high on the family scale, as GOLF Magazine noted.
If your family members don't play golf, they can still join you on the Whitewater Putting Course, an 18-hole, day-night Bermuda-grass course with bunkers and waterfalls along the way. It's routed around the Whitewater 360 Sports Club, a sports bar with 16 flat-screen HD TVs, where our media group watched the Washington Nationals eliminate the Dodgers en route to the World Series title last month while devouring incomparable Texas barbecue, pulled-pork sliders, house-crafted pizzas and salted parmesan pretzel bites. (Hungry yet?)
There are several other appealing dining options at Horseshoe Bay Resort, including Lantana, the Waterfront Bar & Grill and the Yacht Club, the resort's flagship fine-dining restaurant.
It's Texas, so naturally the Yacht Club offers a 22-ounce "Cowboy Ribeye." But it's not the most popular item on the menu.
Have you ever heard of chicken-fried lobster? Seriously.
I was skeptical, too, until we were told that the past several chefs were ordered to keep it on their menus. And now I know why. It was the best food I consumed this year. Lightly battered, a la traditional Texas chicken-fried steak, it's juicy and tender, with a white country gravy dipping sauce to go along with the obligatory drawn butter. (I'm starting to salivate again just typing these words.) Don't knock it or mock it until you've tried it.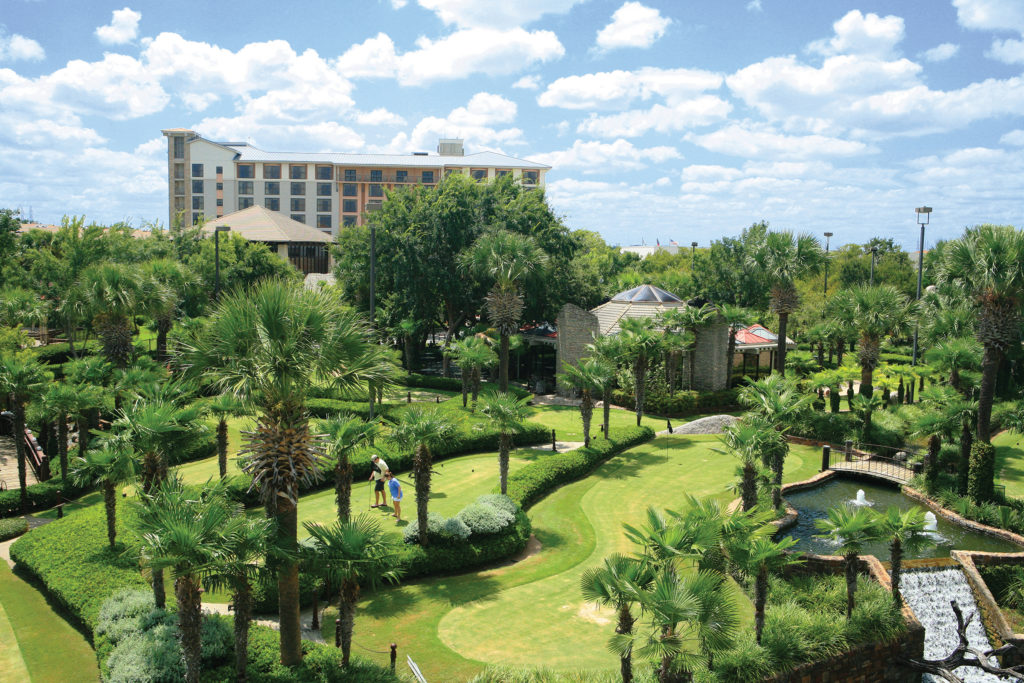 Like the multiple dining options, the resort offers housing options besides the newly renovated 249-room hotel tower, now managed by Crescent Hotels & Resorts. There also are a total of 100 one-, two- and three-bedroom villas; one-, two- and three-bedroom condos with lakefront views; and private homes with as many as four and five bedrooms, some of which allow pets.
Lake LBJ, which actually is one of the seven Highland Lakes formed by the damming of the Colorado River, is an amenity in itself. The resort concierge will help set up boating, kayaking and fishing tours on it. There's also a marina where you can rent jet skis, Waverunners and Cobalt boats to enjoy time on the water in between rounds. Water activities are especially popular during the hot summer months in Texas.
Horseshoe Bay Resort also offers daily wine tours for guests to take advantage of the more than 30 wineries in Texas Hill Country that are within a short drive. Group tours by coach and private tours can be booked through the resort.
And the ultimate Horseshoe Bay Resort amenity that Bandon Dunes patrons would love to have is the Horseshoe Bay Resort and Jet Center, featuring one of the largest private airstrips in the state of Texas – naturally – as well as a terminal and luxury passenger lounge. Even better, Dornier airplanes are always at the ready for guests to book directly through the resort for easy arrival and departure. It's a perfect option for golf groups.
"We're thrilled for our members and guests, and for our ownership who had the vision to make Horseshoe Bay Resort one of the most unforgettable golf destinations in the country," Woodward said. "To be on the 'fun' side of this $90-million resort renovation means that we're ready for the world to see what a uniquely rewarding and complete experience can be found here. Everything golf travelers are looking for is presented here in an inimitable tropically inspired Texas Hill Country setting. There's really nothing like it in the country."
Does Horseshoe Bay Resort have it all? Take a trip with your buddies or your family and decide for yourself. As they say in the Great State of Texas, if it's true, it ain't braggin'.
To learn more about the individual courses, Click here The Four Courses at Horseshoe Bay Resort