West Coast-based golf course architect John Harbottle III, whose resume includes award-winning designs as well as high-profile renovations, died suddenly on May 24. He was 53. The cause of death is unknown.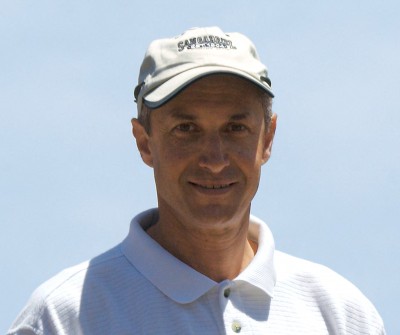 An American Society of Golf Course Architects member and president of John Harbottle Design of Tacoma, Wash., Harbottle was nationally recognized for his commitment to environmentally-sensitive design. His award-winning layouts include Idaho's Ridgecrest Golf Course, Stevinson Ranch in California, The Olympic Course in Washington and The Golf Club at Genoa Lakes in South Lake Tahoe. All were designated "Best New Courses in the United States" by Golf Digest.
Not only had Harbottle established himself as an in-demand designer of nearly 20 new courses, he also was as expert renovator of existing layouts, known as a man with an eye for how to blend a golf course's past and pair it with the modern game.
Harbottle's ability to restore classic golf courses to their original integrity, while also upgrading outdated infrastructure and adapting the tracks to suit the realities of modern golf, made him a highly sought after designer for old-style courses looking to modernize without losing their intrinsic charm.
Harbottle lent his renovation talents to some of the finest private clubs in California, including the North Course at Los Angeles Country Club, Hillcrest Country Club in Los Angeles and Big Canyon Country Club in Newport Beach. Three other venerable Southern California private tracks Harbottle has renovated include San Gabriel Country Club, which opened in 1919, La Habra's Hacienda Golf Club, which opened in 1920, and Virginia Country Club in Long Beach, which opened in 1909.
"History was always my favorite subject," Harbottle once said.  "It's emotional to go back with the history and traditions of golf more so than any other sport. Golf's history and traditions are very important to the integrity of the game."
A landscape architecture graduate from the University of Washington, Harbottle's career in design started with a letter to legendary golf course architect Pete Dye. While playing golf at Seattle University, Harbottle ran across an article on Dye and his design at TPC Sawgrass and was intrigued by the notion that people could build golf courses for a living.
Harbottle was invited to work for Dye in 1984 and learned alongside one of the masters of golf design for seven years before venturing out on his own in 1991.
Harbottle was an avowed devotee of the classic school of golf course design, valuing courses that emphasize strategy and course management. He made many pilgrimages to Scotland in order to study first-hand the courses birthed in the cradle of the game, when golf course design had less to do with massive monuments of earth than it did integrating a golf course into the existing natural terrain.
"Losing John is difficult to accept," said ASGCA President Bob Cupp. "We were all together just days ago, with he a familiar and welcome face at the ASGCA Annual Meeting. This is a devastating loss. Our sympathies go en masse, to Teresa, the children and to his mother and father. "
Harbottle is survived by his wife, Teresa, and children, Johnny and Chelsea.