SAN FRANCISCO – And the winner of the 112th U.S. Open Championship (drum roll, please) was…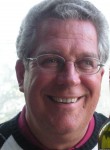 The Olympic Club.
Let's be clear. After shooting 68-68 on the weekend, Webb Simpson was deserving of the championship trophy and inaugural Jack Nicklaus medal as 2012 U.S. Open champion.
And don't forget, he played the last 13 holes in 4-under par, including four birdies in a five-hole stretch and pars on the final eight holes. That is rising to the challenge.
But Simpson's winning score of 1-over par – for 72 holes – marked only the third time since 1978 that someone shot over par and won the U.S. Open, fittingly nicknamed "Golf's Toughest Test."
That means the course – more specifically, the USGA course set-up – was the true winner.
A few parting shots from the Open:
• In one respect, I wasn't surprised by the unusual winning score, because the USGA undoubtedly toughened course conditions after Rory McIlroy's record-setting romp in the 2011 Open at Congressional Country Club, when he shot 65-66-68-69 and finished 16-under par.
You knew that wasn't going to happen again.
• And the first six holes at Olympic were harder than learning Calculus or Greek overnight. Or sneezing with your eyes open. Or licking your elbow.
You get the idea. Very difficult.
Ask Tiger Woods, winner of 73 PGA Tour events and 14 majors. This is how Tiger started his final round: Bogey on No. 1, bogey on No. 2, double-bogey on No. 3, bogey on No. 5, bogey on No. 6.
That, math fans, means he was 6-over after six holes, which ended his tournament chances even though he played the final 12 holes in 3-under. He shot 73, finished at 7-over and tied for 21st.
And, yes, he was tied for the lead at the halfway point, only to shoot 75-73 on the weekend. So he's obviously not all the way back yet.
"Today I got off to a bad start and never got it going early and unfortunately put myself out of it," Woods said afterward.
Back to the driving range.
• More telling numbers: Furyk played the first six holes in 2-over for the four rounds, better than all of the other contenders, which is why he was in the hunt until the end.
Simpson and Graeme McDowell, who tied for second with Michael Thompson, played the first six in 4-over, which also helps explain their chances at the end. Woods played the first six in 8-over, the other 11 in a collective 1-under.
• When Furyk parred the first five holes Sunday, I thought he was going to win the tournament. But you can't win too many U.S. Opens without making birdie on the final day.
Even so, he could have forced an 18-hole playoff Monday with a birdie on No. 17 or No. 18, but he made par on the relatively easy par-5 17th and bogey on the 344-yard 18th after yanking his wedge into a greenside bunker and being punished with a fried-egg lie.
• Furyk said afterward that he lost the tournament on the final three holes (bogey-par-bogey), but it says here he lost it when he snap-hooked his 3-wood tee shot into the trees on the par-5, 570-yard 16th. The resulting bogey dropped him out of a share of the lead.
"In hindsight, I played the wrong shot," he said. "It was a poor swing, but it stemmed from a mental error.
Furyk blamed himself being "unprepared" to play from a tee box he didn't expect and not hitting 2-iron off the forward tee.
With the tees moved up to 570 yards (nearly 100 yards shorter than rounds 1 and 3), the required tee shot on No. 16 was a strong draw or rope-hook around the corner of the dogleg.
Instead, Furyk hit probably the worst shot of his career under pressure – a duck-hook he'll never forget.
• And how do you explain Furyk, one of pro golf's most accurate drivers, missing the last five fairways Sunday? Or McDowell hitting only three fairways all day?
The pressure of being in the final twosome in the final round of a major?
• It's too bad that 17-year-old amateur Beau Hossler of Mission Viejo made double-bogey on the 72nd hole to end his chances of sharing low-amateur honors with future University of Texas teammate Jordan Spieth.
Though he started the final round tied for eighth at 3-over, Hossler faded to a 76 and finished tied for 29th at 9-over, two shots behind Spieth.
But Beau had a great week and won over the galleries, according to Golf Channel's Tim Rosaforte, with his "poise, play and personality."
• And no matter what happened Sunday, Hossler can always say he beat the top three players in the world rankings, straight up, in the first 36 holes.
He beat No. 1 Luke Donald (11-over par) by 8 strokes, No. 2 Rory McIlroy (10-over) by 7 strokes and No. 3 Lee Westwood (5-over) by 2 strokes.
Hossler also made 13 birdies, tied for third in the field behind Michael Thompson and Martin Kaymer, and tied for 13th in putting.
"I played well for maybe 60 of the 72 holes," Hossler said Sunday. "I made some crucial mistakes, missed some (shots) on the wrong side of the holes. But just like last year (at the Open), it's only a learning experience and I still have some time before I come out and start doing this for a living."
A lot of time. Hossler just finished his junior year at Santa Margarita High last week.
• The buzz around The Olympic Club on Sunday was that UCLA star Patrick Cantlay might turn pro this week before the Travelers Championship in suburban Hartford.
There were rumors that Cantlay will announce his intentions at a news conference Tuesday and that he will sign with Tiger's agent, Mark Steinberg.
I thought Cantlay would turn pro after the British Open, so I won't be surprised if it happens earlier. Cantlay shot 72 Sunday and finished at 11-over, tied for 41st.
• Loved Simpson's quip after a wacko jumped in front of the TV cameras during the trophy presentation while the Open champion was being interviewed by NBC's Bob Costas: "Enjoy the jail cell, pal."
And enjoy your first major victory, Webb. You deserved it.