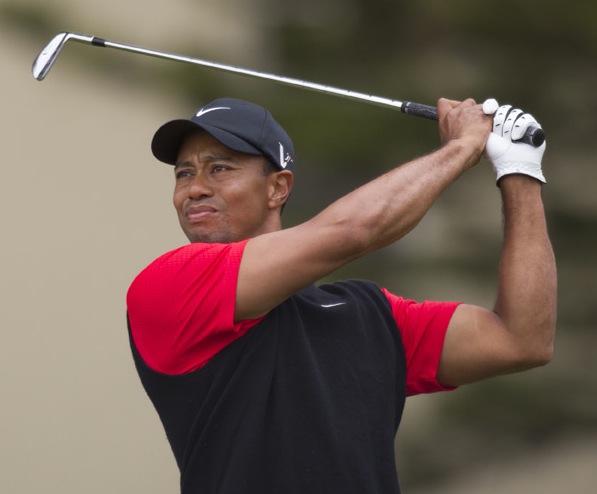 Every major golf championship provides keen observers ample opportunity to learn much about its competitors and the game itself, but this year's version of the U.S. Open may have taught us more than most in recent history.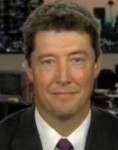 Here is a quick summary of what we learned:
We learned that Tiger Woods is not, and probably never will be, the same man he was before his "accident." Even before he played two full rounds it was assumed (hope for?) by the majority of golf media that Woods would finally win his 15th major. Two of the game's most prominent writers even humiliated themselves by boasting that the tournament was already completely over, one even jumped the gun after just 18 holes.
The golf media desperately needs Tiger (and the ratings he brings) to return to his past glory and every time his shoes get a couple of feet of the ground they think they can see his long lost Superman cape emerging from his red shirt. Hopefully, after his embarrassing weekend collapse, we can finally all just accept the sad fact that, while he will still have moments of greatness, we will never again see the freak of nature who dominated the first decade of the century. He is now just Clark Kent, only with a short game that is currently worse.
We also learned that it is possible for a severely handicapped college golf coach who hasn't played competitive golf in six years to not only qualify for the U.S. Open, but to nearly make the cut and beat the two highest-ranked players in the world while tying the current Masters champion. Even more interestingly, we learned that 14 years is long enough to dramatically alter the perception of a controversial situation. When Casey Martin first used a cart in the Open it was seen as a dangerous precedent. This year it was viewed almost universally an act admirable courage.
We learned that high school golf in southern California may be even better than we thought. Two young players from the same region made it through qualifying and one was somehow in contention to win until Sunday afternoon (the other beat the world's top two players who also missed the cut). Meanwhile, another recent SoCal high school star, Patrick Cantlay, made the cut and quickly turned pro. We also learned that 17-year-olds like Beau Hossler have far more confidence than they used to.
We learned that Rory Mcllroy may not have the stuff of a real champion. He not only missed his fourth cut in five tries, but he gave up on a short putt on his last hole which, at the time, looked like it might have been to make the cut. His 2011 U.S. Open title may eventually need an asterisk next to it in the record books as the weather and course setup reduced golf "toughest test," to the Quad Cites Open.
Speaking of course setup, we learned that when the weather is on his side, the USGA's Mike Davis is still best in the business, but that even he can make a critical mistake when he gets too cute. His dramatic alteration of the long par-5 16th hole on the final day (moving the tee up 100 yards to try to make it reachable in two) was a huge mistake and probably resulted in Jim Furyk falling out of at least a playoff.
The hole was simply not designed for that possibility, especially with the modern golf ball, which does not move to either side nearly as much as it used to. Furyk admitted he had no idea how to play the hole and ended up hitting a costly duck hook. As it turned out, almost no one went for the green in two. We also learned that it is probably a good idea for U.S. Open leaders to watch Golf Channel's early coverage before they tee off as Davis had given an interview explaining, in detail, the change in teeing position.
We learned that The Olympic Club is a tremendous venue for a U.S. Open, but one which probably doesn't need to have its natural par altered. Would anything have changed for the worse if the first hole had been rightfully called a par 5 instead of an absurdly long par 4? The winner would have been three under and only eight players would have broken par. What would have been so bad about that? How in the world were the first and the seventh holes (about 250 yards different in distance) both called par 4s?
We learned that, at just the moment when banning the long putter is proven to be most needed, it is also least likely to actually happen. Webb Simpson became the second long putter user (cheater?) to win a major title in the last three chances. Led by Tiger Woods, pressure had been finally building for a long overdo ban. But now it appears that it will be politically too late to actually get it done. The putters are now too popular, the golf industry needs the sales too much, and now they are suddenly too much a part of the game's history. Even though the current rules of golf can easily be interpreted to make anchoring the club to your body illegal, it seems a long shot now that this will ever happen. In my view, this is yet another equipment "advance" that is bad for the game.
We learned that, for all of its stellar qualities, golf does have its faults. No other sport would hand it most important national title to a guy while he was watching television with his wife. Webb Simpson is a fine man and a great golfer, but he didn't really earn this championship. He was hardly ever part of the tournament's narrative. He played maybe nine holes thinking he had a real chance to win, and his "signature" shot was a relatively simple greenside pitch to 3 feet. He played fantastic on the weekend, but this was not exactly the stuff of legend.
Finally, we learned that, even with its imperfections, the U.S. Open is still the best championship in sports' greatest game. Quite simply, no event creates better storylines, reveals more about the character of its competitors, or teaches us all more about life. Thankfully, in 2012, the U.S. Open was once again golf's toughest test.
John Ziegler has won four club championships and played in two USGA Mid-Ams. He is currently a member at Spanish Hills Country Club in Camarillo and the golf coach at Louisville High School. He can be reached at talktozig@aol.com.