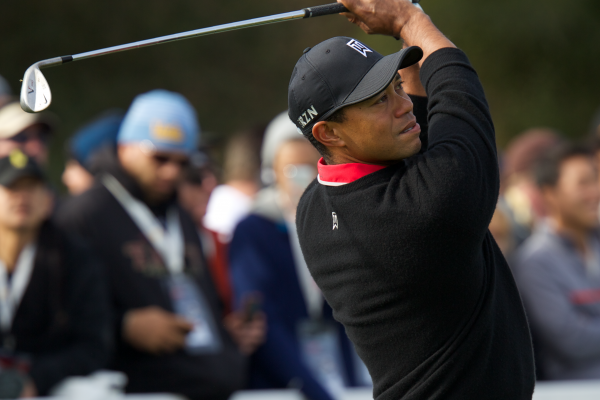 Tiger Woods has started to do some chipping and putting, but there still is no timetable for his projected return this summer to the PGA Tour, his agent Mark Steinberg told espn.com.
Woods underwent back surgery on March 31 to alleviate the pain from a pinched nerve in his back, and missed the Masters for the first time since 1994.
"I don't know when he intends to be playing competitively," Steinberg said. "But I expect it to be this summer. I know that's a wide range, but as the weeks go by we'll be able to pinpoint an approximate time. It's still a little early for that."
Woods is expected to miss the U.S. Open at Pinehurst No. 2 in June, but might be back for the Open Championship at Royal Liverpool in July or the PGA Championship at Valhalla in August.
Steinberg said that Woods has suffered no setbacks in his recovery and that his doctors seem to be pleased with his progress..