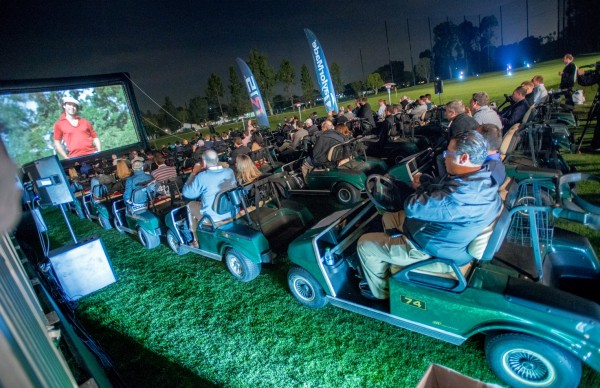 Northern Trust Open and TaylorMade Golf Celebrate Hollywood's Connection to Golf
at First-Ever Drive-In Movie on the Driving Range of a PGA TOUR Event
In recognition of Oscars week, the Northern Trust Open and TaylorMade Golf celebrated Hollywood's intimate relationship with the game of golf by hosting the PGA TOUR's first-ever drive-in movie theater (with golf carts) on Wednesday.
The evening's "Made of Greatness" theme honored iconic golf-inspired films along with the latest iconic driver from TaylorMade, while allowing several of Hollywood's golf characters, including Don Johnson (David Simms from "Tin Cup"), Michael O'Keefe (Danny Noonan from "Caddyshack") and Christopher McDonald (Shooter McGavin from "Happy Gilmore") and PGA TOUR star Sergio Garcia to demo the new TaylorMade R15 driver, the company's most technologically advanced driver ever.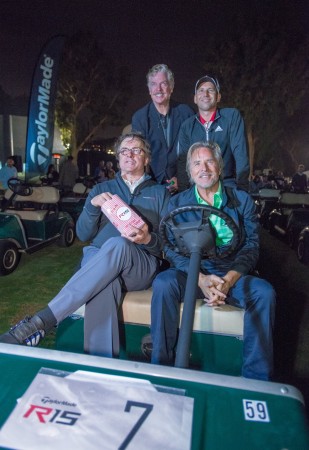 The invite-only event included a Hollywood red carpet entrance and took place under the glow of a spectacular Hollywood-style TaylorMade sign. Nearly 400 people gathered on the driving range in topless golf carts and surrounding cabanas to watch the best scenes from Hollywood's greatest movies on a 40' x 40' movie screen. Cocktails provided by Grey Goose and gourmet hors d'oeuvres and an elegant buffet service were served.