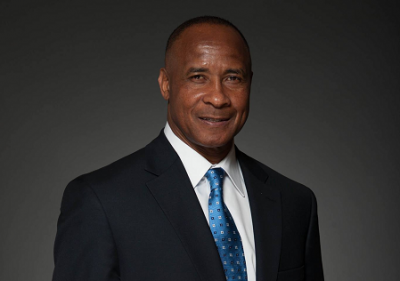 Lynn Swann, a member of the Pro Football Hall of Fame who helped the Pittsburgh Steelers win four Super Bowls in the 1970s and 1980s, was sworn in as the Independent Director on the PGA of America Board of Directors at the 97th PGA Annual Meeting in San Diego.
Swann replaced John Jacob, of Aventura, Fla., and will serve a three-year term.
"The PGA of America is very pleased to welcome Lynn Swann, one of America's most celebrated athletes, to the PGA Board of Directors," PGA President Ted Bishop said. "Lynn's legendary career of performing on a global stage extends to his expertise in business, where he has connected with leaders of organizations in this country.
"We believe that he brings that same invaluable insight and commitment to excellence as a member of the PGA Board of Directors."
Swann, a resident of Sewickley, Pa., who grew up in San Mateo, earned a bachelor's degree from USC in 1974 and was an All-American for the Trojans, playing for the 1972 squad that went undefeated and won the national championship.
Swann was selected 21st in the first round by the Steelers in the 1974 NFL Draft and made 336 receptions for 5,462 yards and 51 touchdowns in a nine-year-career, He was selected to the All-Pro team three times and was inducted into the Pro Football Hall of Fame in 2001.
"I am looking forward to the next three years of serving The PGA of America and the game of golf," the 61-year-old Swann said. "I came to the game late in life, but hope over the next three years to help the PGA bring golf to so many more people early in life."
Swann is president of Swann, Inc., a marketing and consulting company, and the Lynn Swann Group, in addition to being a co-owner of the Pittsburgh Power of the Arena Football League.