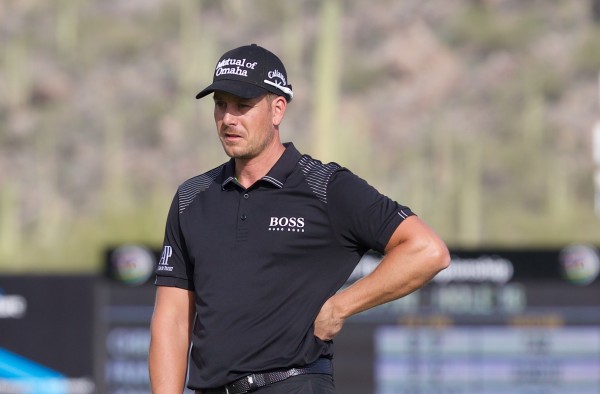 Late in 2013, Henrik Stenson probably was the best golfer in the world, regardless of what the World Golf Rankings told us.
The big Swede captured the Deutsche Bank Championship and the Tour Championship to grab the FedEx Cup on the PGA Tour, and then he added the DP World Championship-Dubai title to win the Race to Dubai on the European Tour.
Stenson became the first player to take home the titles in the year-long competitions on both major tours, but it also took so much out of him that he wasn't ready for the start of 2014.
"I felt like when we started Abu Dhabi (in January 2015), I was a whole lot fresher than I was the year before … because I was really knackered when I came there last year," said Stenson, who makes his first 2015 start on the PGA Tour this week in the WGC-Cadillac Championship at Trump National Doral in Miami. "This year, I was feeling normal, so that felt like a huge improvement. …
"After 2013, I was in contention so many times for the second part of that year, and you're losing a little bit of energy every time. And then I didn't give myself enough time to recover after that year before I kicked into another 28-tournament season. I was just too far behind and I didn't have the energy to practice. I didn't have the energy to work out, and my calendar was really booked up for the next three to six months into 2014.
"It was more that I was exhausted."
And it showed.
Stenson finished in the top 10 only three times on the PGA Tour last year, but he picked some pretty good spots — tying for fifth against a strong field in the Arnold Palmer Invitational, tying for fourth in the U.S. Open at Pinehurst No. 2 and tying for third in the PGA Championship at Valhalla.
It took him until April to really get going. After tying for 14th in the Masters, he put together a strong midseason run, mostly in Euro Tour events.
Stenson tied for fifth in the Volvo China Open, tied for seventh in the BMW PGA Championship, finished fifth in the Nordea Swedish Masters and tied for second in the BMW International Open in Germany.
Throwing in his finishes in the U.S. Open and the PGA, that gave him a chance to really salvage the year, which he did by tying for third in the Turkish Airlines Open, repeating as champion in the DP World Tour Championship-Dubai and tying for second in the Hero World Challenge.
There were years in which that would have lifted him to No. 1 in the World Golf Rankings, but he finds himself at No. 3 behind Rory McIlroy, who won the last two majors of 2014, and reigning Masters champion Bubba Watson, who captured the WGC-HSBC Champions in November.
"I think (McIlroy is) sitting in a pretty good position," Stenson said, noting that the Irishman has more than a four-point lead over his two closest pursuers. "I'm the one that needs to make up ground, as of now, if I want to catch that No. 1 spot.
"For me personally, I've said quite a few times now that I would rather win a major than to be world No. 1, if I had to choose between the two. … But I'm just working away on my game.
"I'm going to try to be as prepared as possible when I get into Augusta and the other majors, and I really feel with my scheduling this upcoming year that I'm in more control."
Since he became a world-class player, Stenson made one thing his primary goal: becoming the first Swedish man to claim a golf major championship.
The closest he has come was solo second, three strokes behind Phil Mickelson in the 2013 Open Championship at Muirfield, one of his nine top-10 finishes in the Grand Slam events, four in the past two years.
"It's all about giving yourself chances," said Stenson, who looks forward to returning to the Open Championship in July at St. Andrews, where he tied for third in 2010. "I know (a Swede is) going to win one sooner or later. Of course, I hope it will be me.
"I would be more worried about me not winning one than being the first one. If one of the other guys can do it before me, great for them. I'm just working hard to make sure it happens for me, because it's really the last thing missing on my C.V. (career resume)."
Other than being No. 1 — and who knows, he might be able to accomplish both in a single stroke.
–Story courtesy of The Sports Xchange, TSX Sports Editor Tom LaMarre