Tom Addis III recently celebrated his 50th anniversary as a PGA professional, spending the last 17 years as Executive Director and Chief Executive Officer of the Southern California PGA.
However, Addis will be 77 on Nov. 30th and he's decided to call it a career on Dec. 31—well sort of.
"The key is that I am retiring from full time work, but they've asked me to stay on a couple extra years to work on special projects, and I'm really looking forward to that because it means working only a couple days a week," Addis said recently. "We're going to celebrate our 100th year as a section in 2024, which will be one of my projects, and I'm really looking forward to that."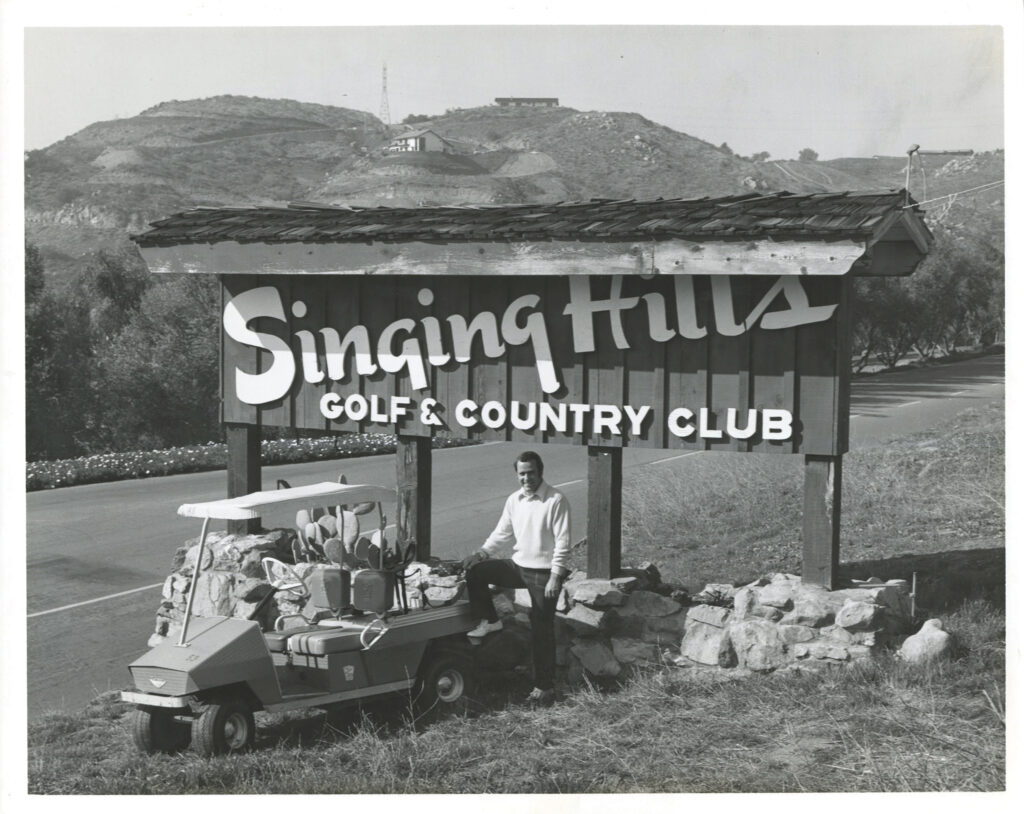 "I've been a PGA member for 50 years and that's kinda cool. I've been on the job here for 17 years and Nikki Gatch, who is going to take my place, is top-notch and really has a good grasp of everything from membership, player development and our junior golf program. She's already doing things to keep us going in the right direction.
"My agreement in 2018 was structured for four more years, and considering my age and the workplace today, it was a good time for retirement, to call it a career. Those extra two years are really important. I'll be almost 80 and I feel good physically, but you never know."
Addis was Director of Golf at Sun Valley Golf Club in La Mesa in 1969 when he was 21 after spending two years as an assistant and was the PGA Head Professional at Singing Hills Country Club in El Cajon (now Singing Hills Golf Resort at Sycuan) for 31 years beginning in 1972.
In addition he served as president of the San Diego Chapter of the SCPGA in 1978 and 1979, was head of the SCPGA once before in 1980-82, and was president of the PGA of America in 1995-96, after serving two years as its secretary and two years as its vice president.
"Tom has been doing his job so well for so long," said Dick Johns, who grew up in Oakland and attended Cal Poly San Luis Obispo, but would end up being a colleague of Addis when he became executive director of the Middle Atlantic PGA for 17 years. "Tom Addis is a prince of a human being and has been a great administrator for the PGA of America and the Southern California PGA.
"Tom was with Singing Hills for so long before he went to the SCPGA, which always was a good section before, but he made it even better and took it to a new level as one of the best sections in the PGA of America. We became good friends in 1995 when I took over the Middle Atlantic PGA and tried to emulate some of the things that Tom did with the SCPGA to make our section better.
"But the best thing was that we became good friends."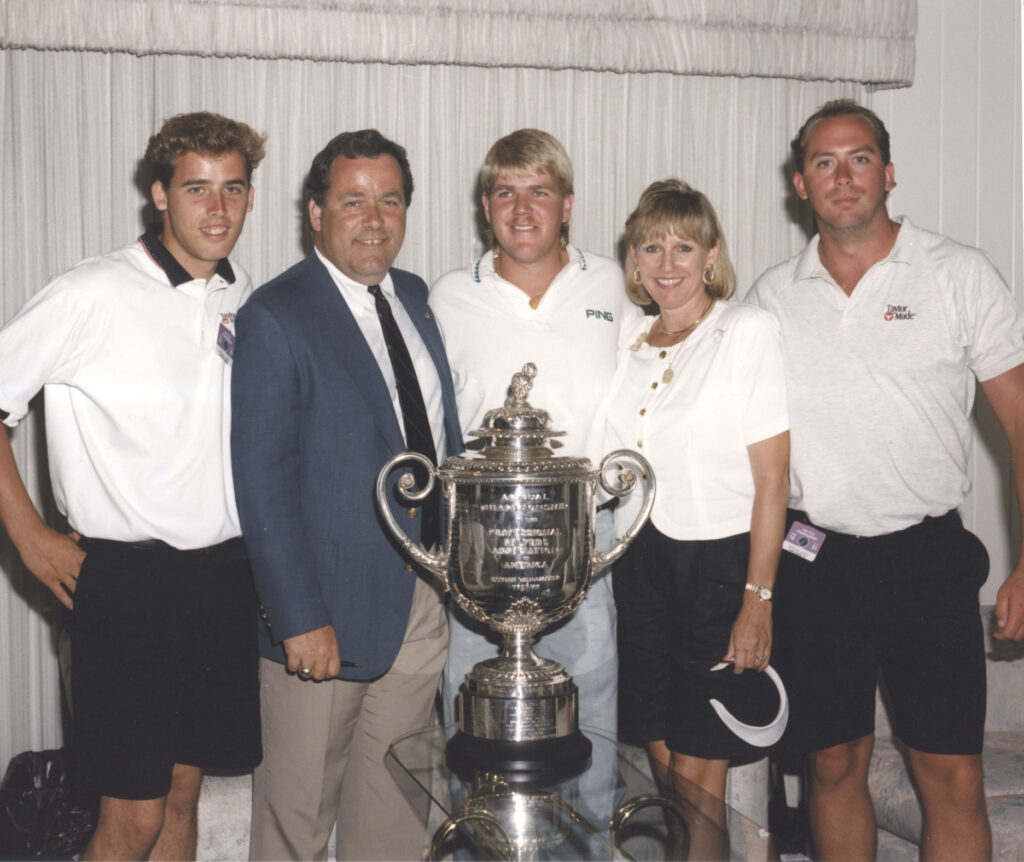 Addis, who is one of the few PGA of America professionals to serve as a chapter president, section president and national president, also served as owner and president of Medallion Golf Incorporated from 1999-2006, was a staff instructor at Professional Golfers Career College from 2000-06, Vice-President of Golf Development for Full Swing Golf in 1999-2000, and was an advisor for National Golf Foundation Far East from 1998-2006.
However, Addis will always be best known for his work with the SCPGA.
"I don't have one thing that I did here that stands out to me," Addis said from SCPGA headquarters in Ontario. "I started this to make the section better, to create excellent relationships for people throughout our organization and with other organizations, and to just make all of our programs better.
"I felt that bringing all of my experience with the PGA of America here that we could make our programs and members better, and make them take more pride in what they do, and I think we've done that. Our members are the best, plus our sponsors, and our programming is the center of attention and is focused toward our PGA and SCPGA Jr. Tour members.
"Just to name a couple things I am proud of right now, we have many top pros in our section but Jamie Mulligan of Virginia Country Club in Long Beach was selected 2022 PGA of America Teacher and Coach of the Year, and we recently surpassed 3,400 members in our junior program."
Addis also pointed out that 2021 FedEx Cup champion Patrick Cantlay of Los Alamitos, 2021 Olympic Gold Medalist Xander Schauffele of La Jolla, two-time major champion Collin Morikawa of La Canada Flintridge, Max Homa of Valencia and Sahith Theegala of Chino Hills, who all finished in the top 30 of the 2022 FedEx Cup point standings, came up through the SCPGA Junior Tour.
So did Lizette Salas, 5-time Solheim Cup Member and Rose Zhang of Irvine, the No. 1-ranked women's amateur in the world who won the 2022 NCAA Championship for Stanford; Anna Davis of Spring Valley, who captured the 2022 Augusta National Women's Amateur, and Yana Wilson, who lives in Henderson, Nev., but played on the SCPGA Junior Tour, and claimed the 2022 Annika Invitational and the 2022 U.S. Girls Junior Championship.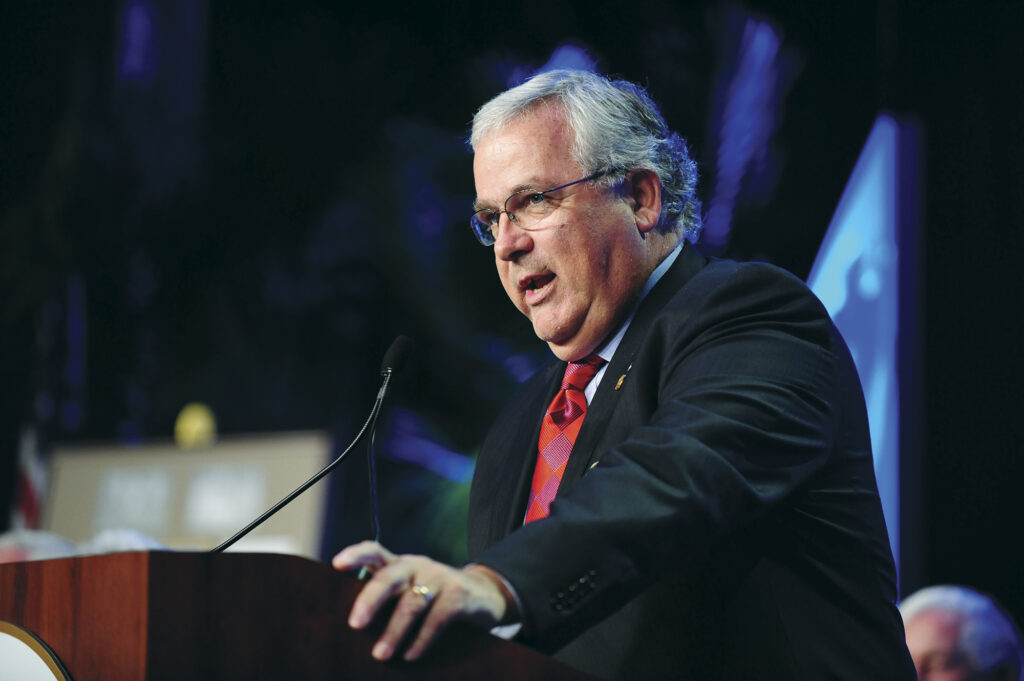 Addis doesn't like to blow his own horn, but in addition to the offices he has held, he also was recipient of the 1981 PGA of America Horton Smith Award, the 1989 PGA of America Golf Professional of the Year Award, the 2008 Special Olympics Conrad Rehling Award, the 1988 National Golf Foundation Joe Graffis Award and is a Rotary International Paul Harris Fellow.
In addition, Addis is a member of the PGA Golf Professional Hall of Fame, the Southern California PGA Hall of Fame, the Southern California Golf Association Hall of Fame, the Southland Golf Hall of Fame and the San Diego Junior Golf Association Hall of Fame.
Addis also was Captain of the United States Team in the 1998 PGA Cup Matches and Captain of the U.S. Team for the 2002 Jr. Ryder Cup Matches.
"All of my honors have special meaning to me, but I'm very proud of the Rehling Award," said Addis, who also has received an honorary membership in the National Amputee Golf Association for his contributions to that organization and its members.
"We started working with (co-founders) Eunice and Sargent Shriver and the Special Olympics in 1988 and years later it finally became an official sport."
Addis and his wife of 56 years, his high school sweetheart Susan, live in Beaumont and have two sons, Tom IV and Bryan, who both work in the golf industry, in addition to six grandchildren.