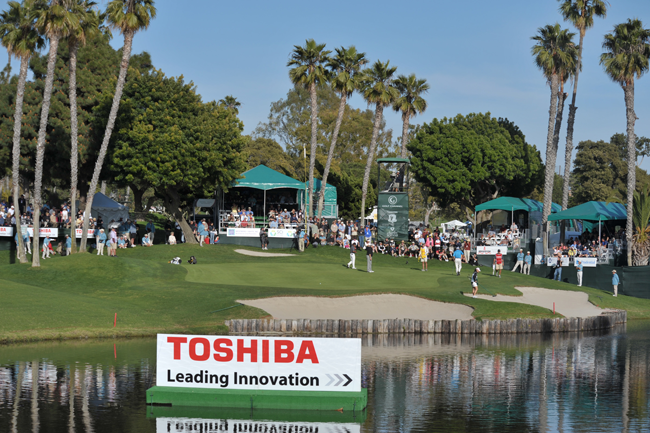 Eagle Four Partners has announced that a purchase agreement has been signed to acquire The Newport Beach Country Club and the Balboa Bay Club & Resort, two historic and iconic properties in Newport Beach, California.
Former securities trader Richard Pickup and his family, most of whom are long-time Newport Beach residents, are purchasing the properties through the private equity firm Eagle Four Partners, based in Irvine.
The deal is expected to close in 60 days, although terms of the sale have not been disclosed.
"We plan to continue to embrace and hold true to the rich history and legacy of these fine properties while looking at exciting future enhancements the Newport Beach Country Club and to the Balboa Bay Club & Resort," said Kevin Martin, principal of Eagle Four Partners. "We will be excellent stewards of The Newport Beach Country Club and the Balboa Bay Club, and will consider all options for improvements to the golf course and hotel/club facilities."
Martin, PGA, is spearheading the acquisition and will oversee operations and management of the golf club. Eagle Four will co-manage the Balboa Bay Club & Resort with Pacific Hospitality Group, LLC. The golf club is included as part of the purchase of International Bay Clubs, Incorporated, the parent company of the Balboa Bay Club & Resort.
Eagle Four Partners owns and manages three golf courses in California and is a lead investor in five hotels and resorts. Eagle Four and PHG recently acquired Estancia La Jolla Hotel & Spa and both bring extensive experience in managing luxury hotels and resorts along with private clubs and golf courses.
The Newport Beach Country Club is a private, non-equity golf country club located adjacent to Newport Beach's famed Fashion Island. The Newport Beach Country Club features a championship 18-hole golf course that is home to the annual PGA Champions Tour's Toshiba Classic. The Balboa Bay Club & Resort includes a 160-room resort hotel, as well as a historic private club with a 130-slip marina and 145 apartments set on 15 acres along the scenic Newport Beach Harbor.
"We are very excited about the opportunity to share in the tradition of managing these iconic properties. Both the Balboa Bay Club and the Newport Beach Country Club are a perfect complement to our expanding portfolio of high-quality, full-service conference/leisure and lifestyle assets," said Timothy Busch, CEO of Pacific Hospitality Group.