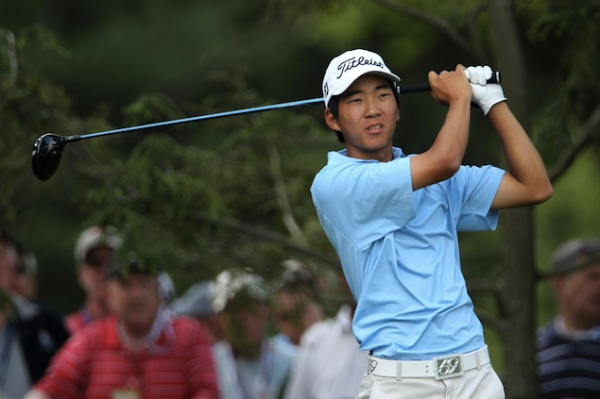 Michael Kim struggled in the last two rounds of the Web.com Tour Qualifying Tournament, posting 74-75 to tie for 56th, but still has decided to turn pro and leave Cal in the middle of his junior season.
Kim, the 2013 NCAA Player of the Year, announced that his pro debut will come in the Farmers Insurance Open at Torrey Pines on Jan. 23-26.
"I've been waiting for this for a while now and I'm excited to take the next step," Kim told the San Diego Union-Tribune. " … I just felt like it was time to move on. I feel like I've accomplished everything I can in college, other than a national championship."
The 20-year-old Kim, who has conditional status on the Web.com Tour, will be playing in the Farmers on a sponsor's exemption in his backyard, having grown up in Del Mar and graduated from Torrey Pines High.
Kim phoned Cal coach Steve Desimone to inform him of the decision.
"We knew this was a possibility as last year unfolded," said Desimone, who recently was selected to coach the United States team in the 2014 Palmer Cup matches. "At some point, Michael was going to make this move. We wish him all the best. He was a great Golden Bear and always will be."
Kim tasted some success in two events against the pros this year, tying for 17th to finish as low amateur in the United States Open at Merion and tying for 39th in the Greenbrier Classic.