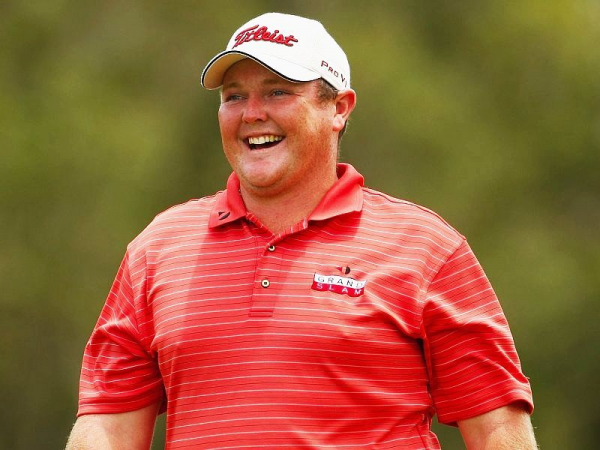 Jarrod Lyle of Australia, who recently beat leukemia for the second time in his life, hopes to return to the PGA Tour in October for the start of the 2014-15 season.
According to Lyle's manager, Tony Bouffler, his client plans to play the last three Web.com Tour events of the regular season — the Price Cutter Charity Championship, News Sentinel Open and WinCo Foods Portland Open beginning early in August.
Lyle then hopes to rejoin the PGA Tour in the Frys.com Open, the opener of the new season, which is moving from CordeValle Golf Club in San Martin, Calif., to Silverado Resort and Spa in Napa.
"Flights are booked for June 17th. Look out America, the Lyles are coming back. Planning on starting PGA Tour in October for 2015 season," Lyle said on Twitter last week.
In trying to regain his PGA Tour card, Lyle will have 20 events on a major medical exemption to earn $283,825, which combined with his winnings from 2012 would match the amount he would have needed to finish in the top 125 on that season's money list.
The 32-year-old Lyle first was diagnosed with acute myeloid leukemia at the age of 17 in 1999 and confined to his bed for nine months before beating the disease for the first time.
Lyle, whose only victories as a professional came in 2008 at the Mexican Open and Knoxville Open on what is now the Web.com Tour, was diagnosed with leukemia again in 2012, only a few weeks after he recorded his best career finish on the PGA Tour by tying for fourth in the Northern Trust Open at Riviera.
Making his return to competitive golf last November in the Australian Masters, Lyle opened with scores of 72-71-70 before running out of gas and carding a 79 that left him in a tie for 57th.