Discover Timeless California Cool at Omni La Costa Resort & Spa
Today, I'm walking in the steps of Tiger Woods. And, not "Chill Dad Tiger" or "Over-40 Underdog Tiger," either. I'm talking Dominant, Smack You Down and Put You in Your Place Tiger. Our foursome just walked onto the 16th tee at Omni La Costa Resort & Spa's Champions Course in idyllic Carlsbad, California. Visions of what Tiger did to Tom Lehman here at 1997 Mercedes Championship (then the PGA TOUR's season-opening Tournament of Champions) are inescapable and the desire to replicate his prowess are making this 170-yard tee shot to the challenging par three all the more thrilling.
In a sudden death playoff, Lehman found the water off the tee here, leaving Woods with an opportunity to safely steer his approach anywhere onto the putting surface and still win his third professional title comfortably. Woods had something different in mind, though, taking a mighty swing and stuffing his approach to 10 inches. The shot was a proclamation, a notice to the golfing world that this kid from Cypress wouldn't shrink in the big moments. Not a chance. If you wanted to beat him, it would take your best shots and a fearless approach. My swing was fearless but my result, however, wasn't Tigeresque. After seeing my par save skid inches past the cup, I took solace in the serene beauty of the surrounding hills and visions of a sizzling ribeye at the resort's signature dining spot, Bob's Steak and Chophouse. Things could be a lot worse.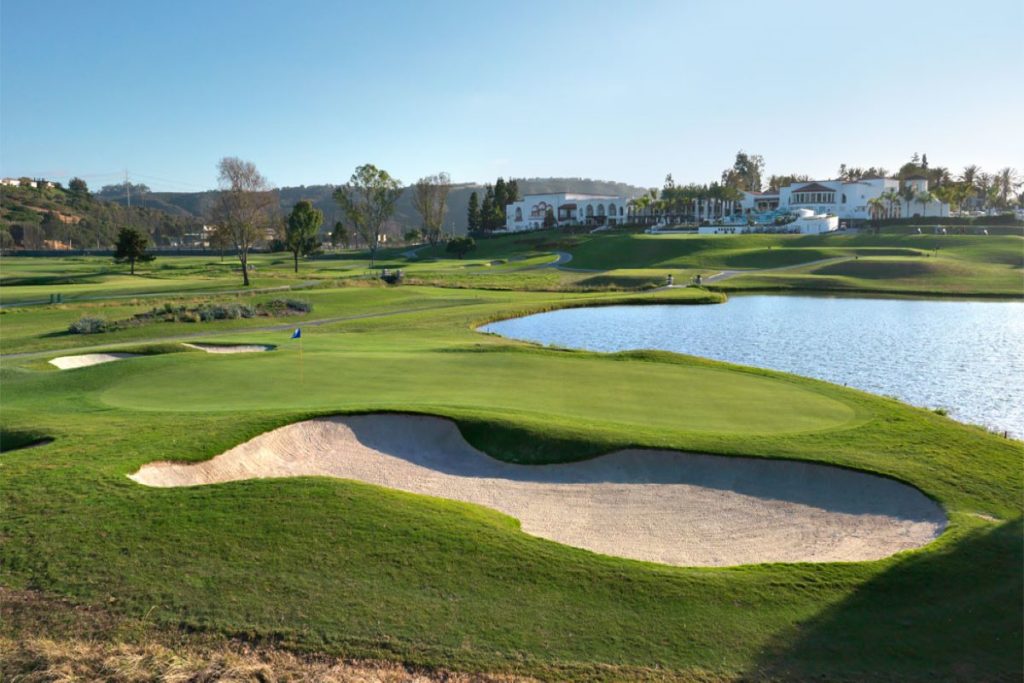 From an award-winning spa to eight sparkling pools and its two iconic championship golf courses, Omni La Costa Resort & Spa provides a refreshing escape and transcendent weather any time of year. This celebrated retreat brings visitors a true taste of the coastal California lifestyle. Touched by fresh ocean breezes and set within a captivating 400-acre village, Omni La Costa, a GOLF Magazine Top-100 Resort in North America and Golf Digest Editors' Choice among Best Golf Resorts in California, elevates the concepts recreation and leisure. Originally developed as an amenity-driven playground for well-heeled celebrities and athletes, this legendary resort has a singular warm, relaxing vibe that charms you from the moment you step onto the property. You can feel this place's history, which dates back to the early 1960s, echoing through its grounds.
By the mid-1960s, La Costa had become the go-to spot for Hollywood elite. The golf course received international praise and was routinely played by Frank Sinatra, Dean Martin and Bob Hope. In the early 1970s, the famed Pancho Segura was the resident pro and La Costa became the tennis epicenter with Charlton Heston, Johnny Carson and Desi Arnaz exchanging rallies during their visits. The crown jewel of La Costa, The Spa, was a refuge for some of the world's most powerful people including Richard Nixon, Jackie Kennedy, and Chief Justice Earl Warren. La Costa had quickly established itself as the top destination for Hollywood elite who wanted to experience "The La Costa Lifestyle."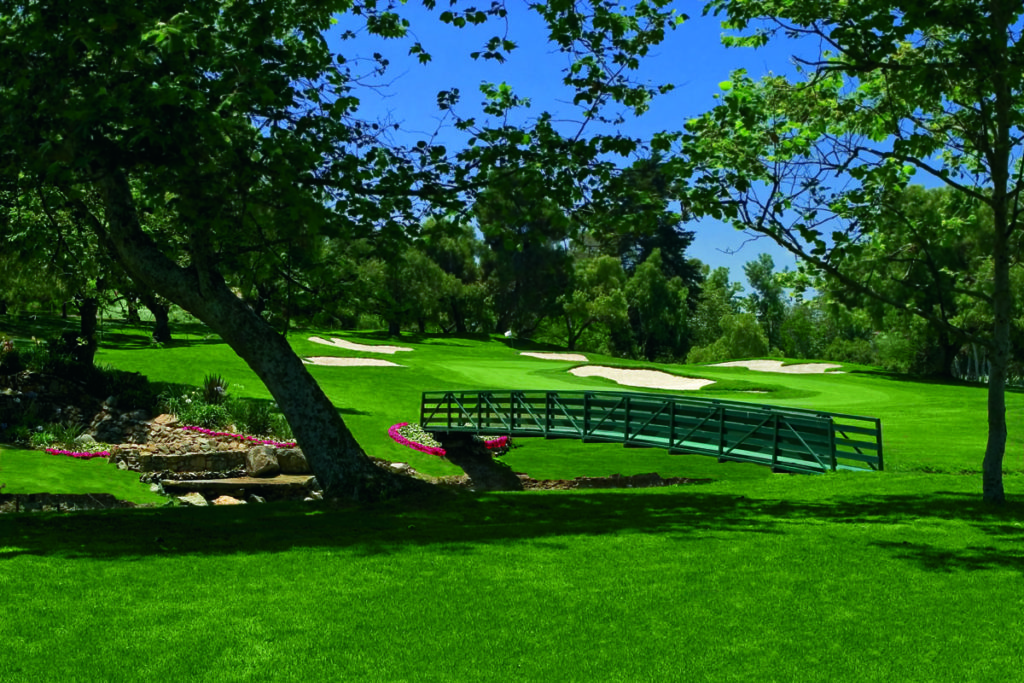 Located just north of San Diego in Carlsbad and within easy reach of area beaches and popular tourist attractions, Omni La Costa Resort & Spa, with its 600 rooms, suites and villas, provides an idyllic setting for creating special memories. Generations of members and guests strolled the Spanish Mission-style property with lushly-landscaped grounds, reclined with a loved one in the spa courtyard, play with their kids (or like a kid) at Splash Landing, discovered tennis or yoga for the very first time, or reconnected with family over evening S'mores making. The 43,000-square-foot Spa at La Costa includes a private pool, waterfall showers, café and therapeutic reflexology path.
In addition to fine dining at Bob's, guests may enjoy contemporary cuisine and an enchanting al fresco at VUE and a lively atmosphere and fun, California-inspired menu at the new Bar Traza. Whether you're at Omni La Costa for a family vacation, buddies' trip or for business, there's a way to make the most of your time and experiences that will have you wanting to return time and again.
Omni La Costa is home to 36 holes of historic championship golf on its Champions and Legends Courses, having hosted to the PGA TOUR's Tournament of Champions from 1969 – 1989. The Omni La Costa Golf Performance Institute features world-class golf instruction under the guidance of director of instruction A.J. Avoli with a host of programs presented by renowned names in game improvement, custom fitting and fitness. Avoli is an expert on the innovative RoboGolfPro training device which sits on the range near an exclusive location of the award-wining True Spec custom club fitting business. Omni La Costa is also a home to the renowned Dave Pelz Scoring Game School. Down to the last exacting detail, including the option to take an exhilarating ride on a Golfboard or Phat Scooter on the courses, the golf experience at La Costa is a unique cut above. Playing the courses and walking the grounds, you get a great sense of how cool it must be to be a member here and, having met several members this week, they truly seem to appreciate and take full advantage of the amenities and social dynamics. Gerald from our foursome, a So Cal native, even pulled up www.clubatlacosta.com to explore the details.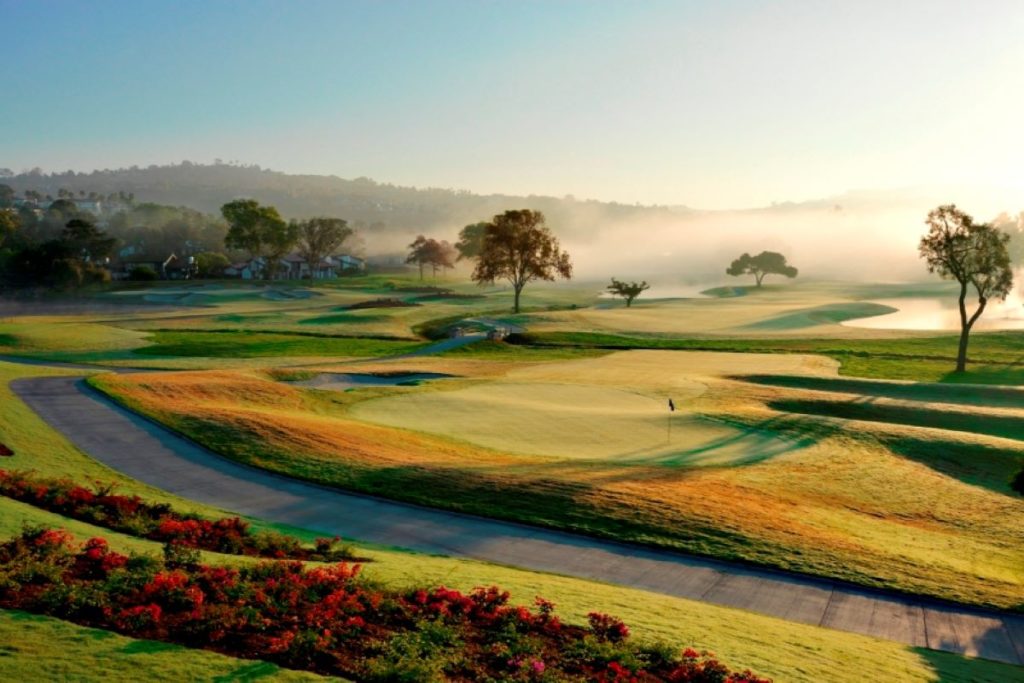 Back at Bar Traza, we settle up and settle into a relaxing evening. As the sun sets over the picturesque hills and we sit, cocktails in hand, admiring the majestic scenery. If this is what they mean by "California Cool," sign us up for more!
For more information, call (760) 438-9111 or visit www.omnihotels.com/hotels/san-diego-la-costa/golf.