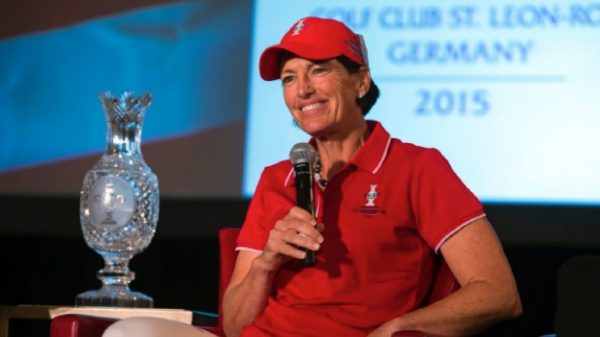 Juli Inkster, a member of the World Golf Hall of Fame, began a new career on Thursday as an on-course analyst for the Golf Channel during the LPGA Tour's Kingsmill Championship at the Kingsmill Resort in Williamsburg, Va.
The 53-year-old Inkster, who has 31 LPGA titles including seven majors while achieving the LPGA Career Grand Slam, said she won't be shy about speaking her mind on television.
"I could get myself in trouble," Inkster said with a laugh. "I like new challenges. Believe me, I'm going to be as rookie-ish as it gets as far as commentating. I know I'm going to make mistakes, but I want to be good at it."
Inkster still plays occasionally, but her best finish in seven starts this season on the LPGA Tour was a tie for 34th in the North Texas LPGA Shootout earlier this month, and her last victory came in the 2006 Safeway Invitational.
Earlier this year, Inkster was selected as captain of the United States team for the Solheim Cup matches against Europe next year at St. Leon-Rot Golf Club in Germany.
Inkster, who lives in Los Altos and played golf at San Jose State and Harbor High in Santa Cruz, holds U.S. records for playing on nine Solheim Cup teams, claiming victories in 15 matches and accumulating 18 1/2 points.