By Ed Travis
The Covid-19 pandemic has forced lots of changes to our lives, but golf has benefited. Unlike many other activities it is easy to observe the six-foot social distancing buffer or as we at California Golf + Travel call it the "two-club lengths" rule.
For those looking to get some exercise and spend time with friends, golf is a natural and this has led to an increase in the number of people playing with many walking and carrying their clubs. The bag you choose for the four to five miles of a typical round can make all the difference between an enjoyable, fun experience and 18 holes of almost torture.
Being an informed consumer is always important and a little research into carry and or stand bags will ensure your money is well spent. The process of picking out just the right bag is simple but vital and here are the factors to consider:
Weight and Construction – The lighter the better but be sure materials and construction are both rugged and reliable
Stand Legs – Must be strong with an adequate spread plus easy opening when the bag is put on the ground and quick collapsing when bag is picked up
Carry Strap – we like a dual strap the best but test with a full bag of clubs for balance and comfort
Handles – Top and bottom handles best for in and out of car and check the positioning of top, side and bottom handles with a full bag for convenient placement
Pockets – are there ever enough?
Club Dividers – Many players like four but some models have up to fourteen
Here are a few of the carry bags we like and think you will too.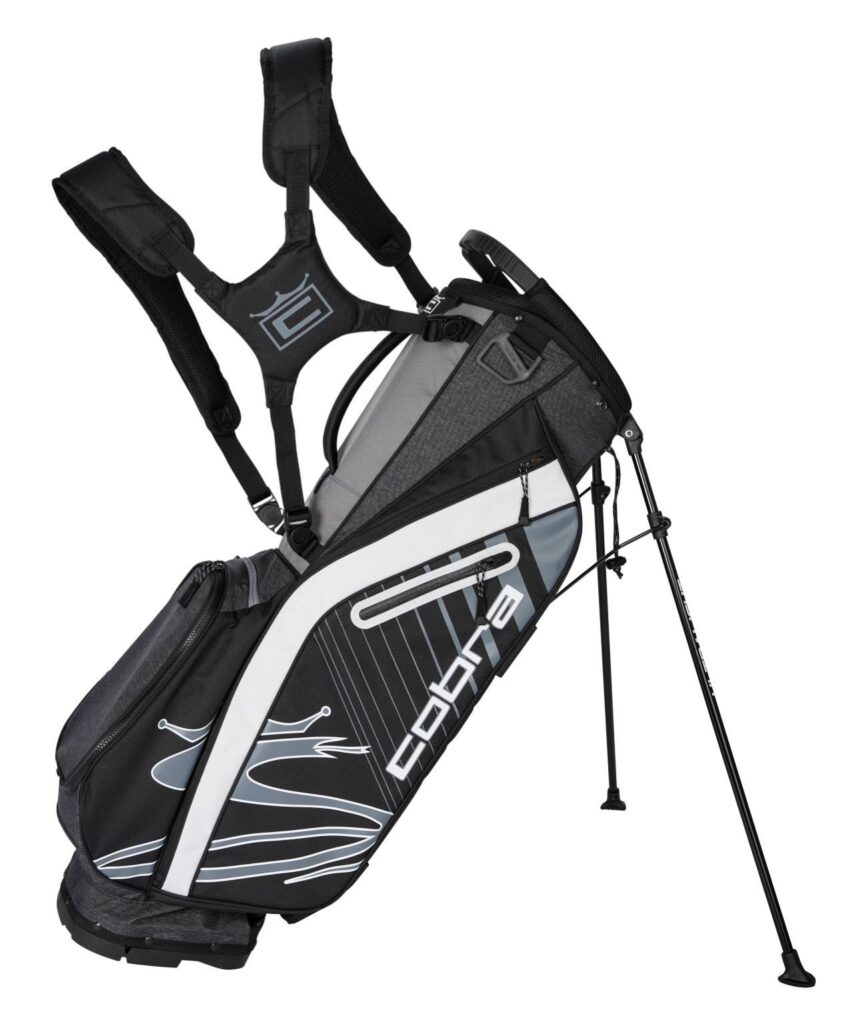 Cobra Golf Ultralight Stand Bag
Five dividers full length
4.5 pounds • Dual strap
Eight pockets
$189 choice of six colors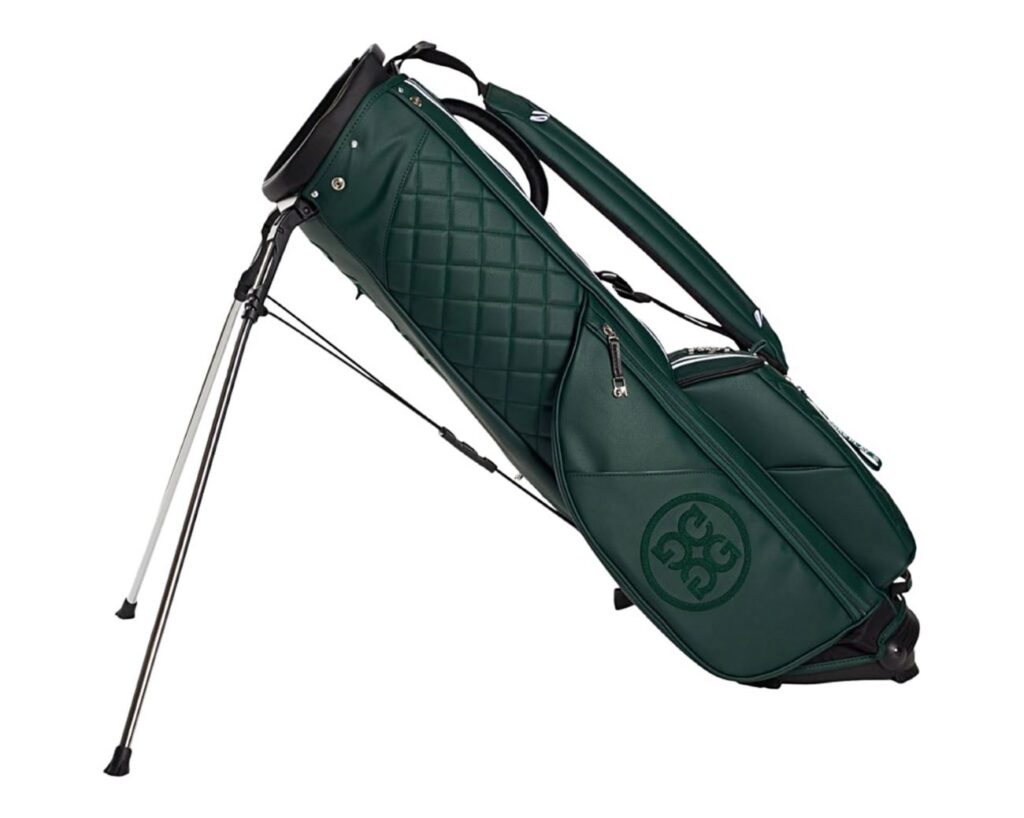 Four dividers
Single strap – dual strap optional extra ($45)
Six pockets • Eight colors
$350 Micro-suede synthetic leather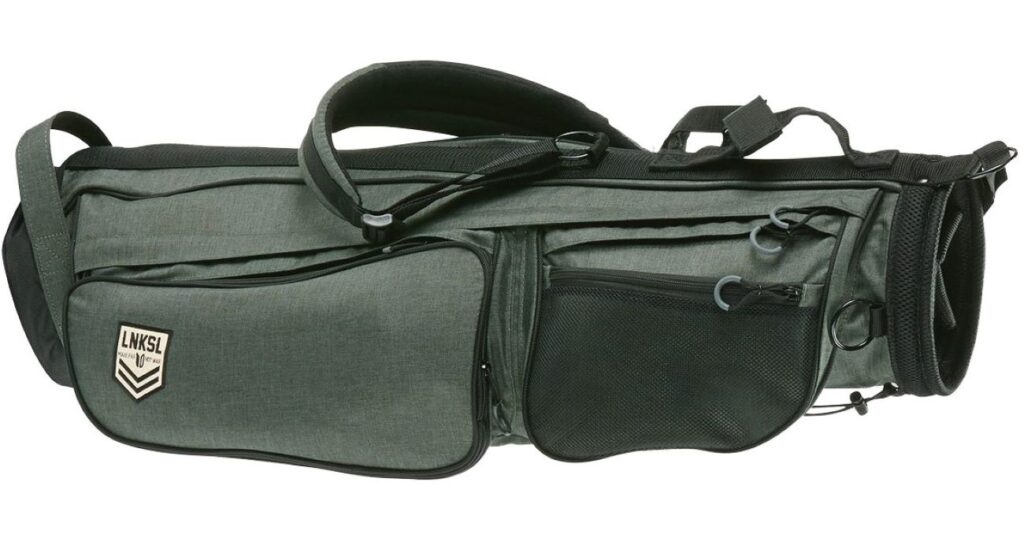 Linksoul Linksouldier Sunday Carry Bag
Four dividers • 2.4 pounds
Dual/single strap
Pockets include beverage pocket
$180 poly canvas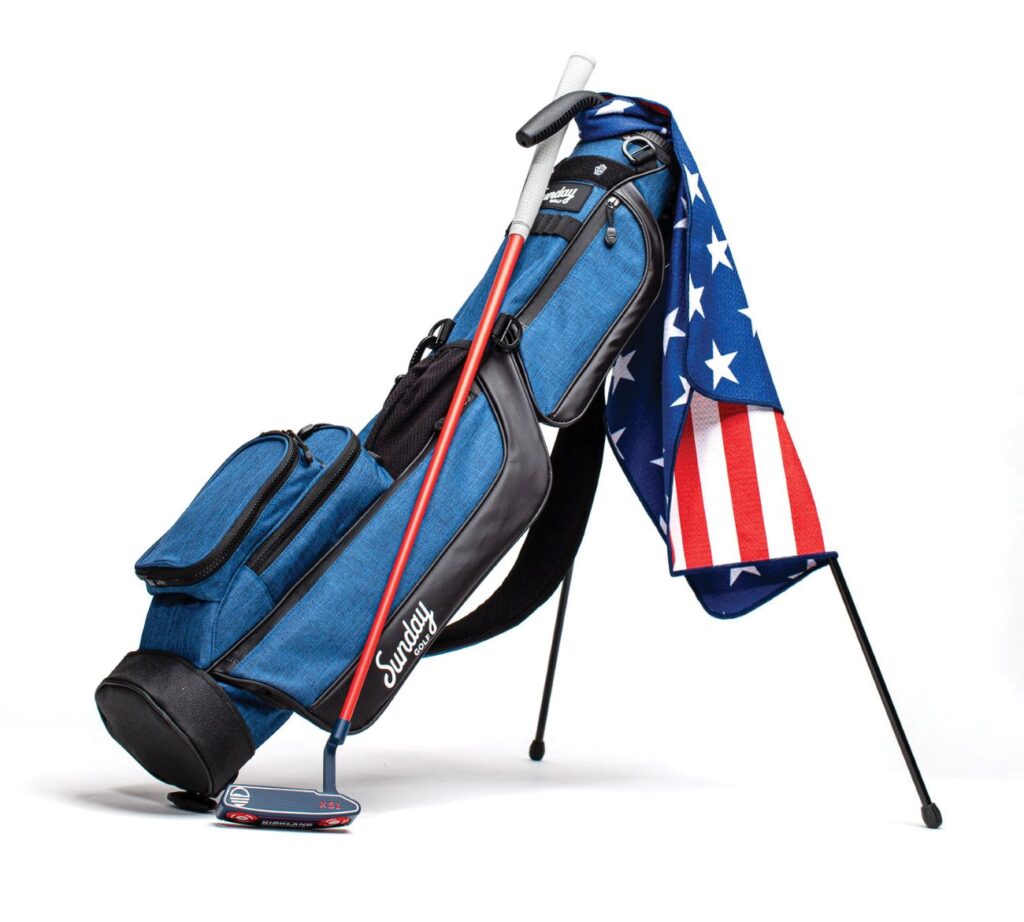 Two full length dividers for 6-to-8 clubs
1.9 pounds designed for par-3 courses
Single Strap
Three pockets including beverage
$114.99 three color choices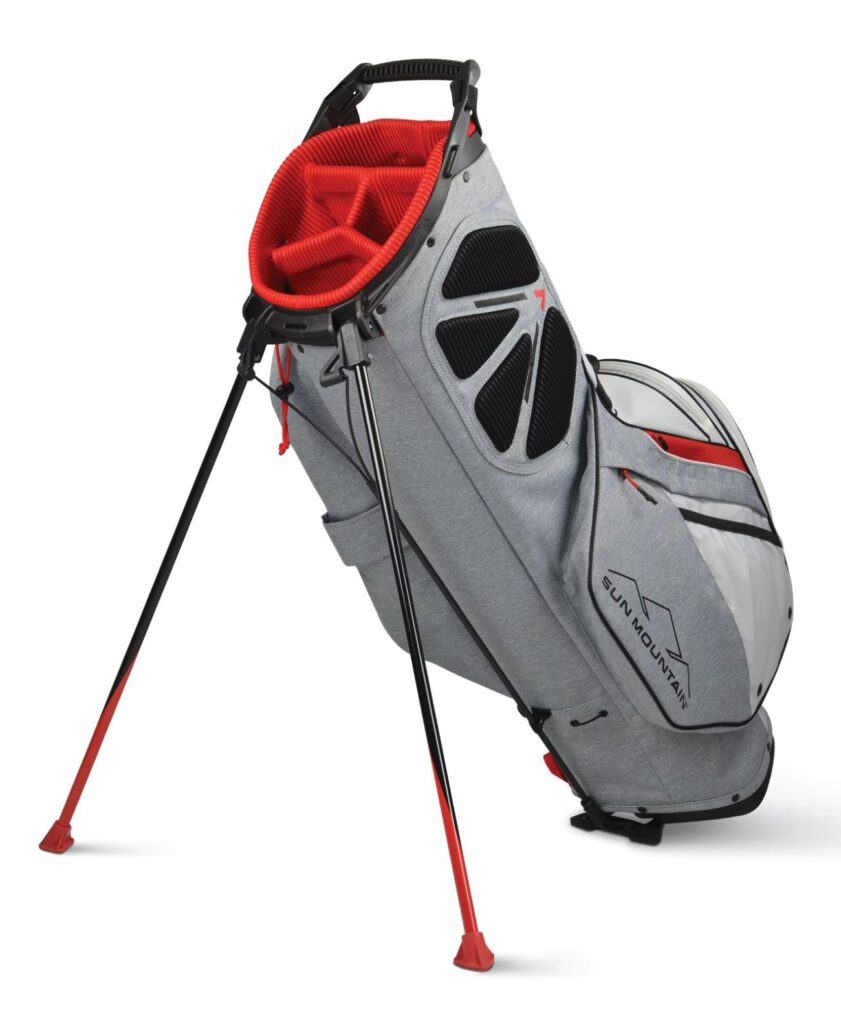 Sun Mountain 4.5 LS Stand/Carry Bag
Four dividers in 10-inch top
4.5 pounds • Dual Strap • Nine pockets
$219.99 choice of six colors
14 divider option ($229.99)
Supercharged model with mobile phone charger ($279.99)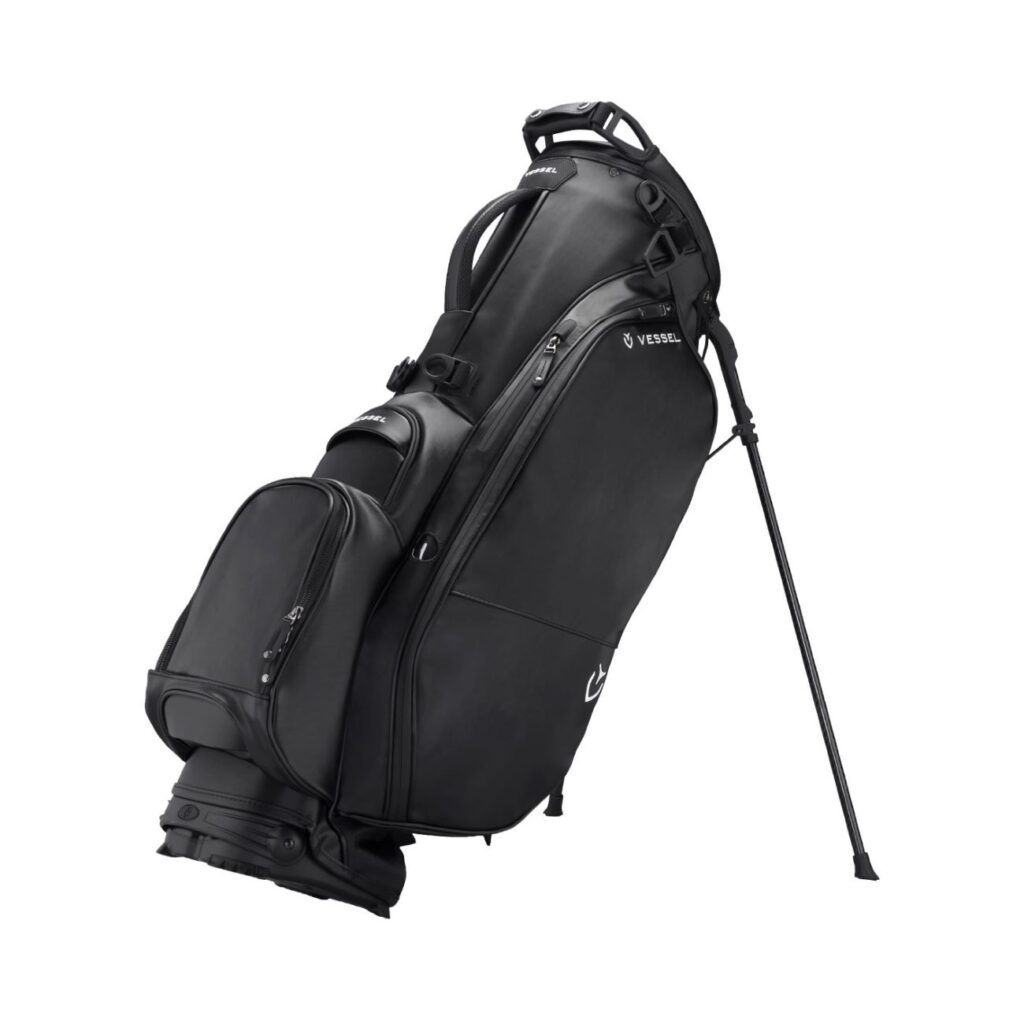 Six dividers 8.5-inch top or
14 dividers nine-inch top
5.75 pounds
Dual strap – single strap optional
Seven pockets – internal valuables
combination lock
$345 synthetic leather
choice of four colors