Like everyone else, the uncertainty of  "what do we do now?" hit us hard. Being accessible and affordable at Goat Hill Park in Oceanside translates to operating on a slim budget. When we were forced to shut down on April 1, we had no choice but to furlough everyone except our Superintendent Laz and two other crew to maintain the course. We had enough resources to last a few months, but not much longer.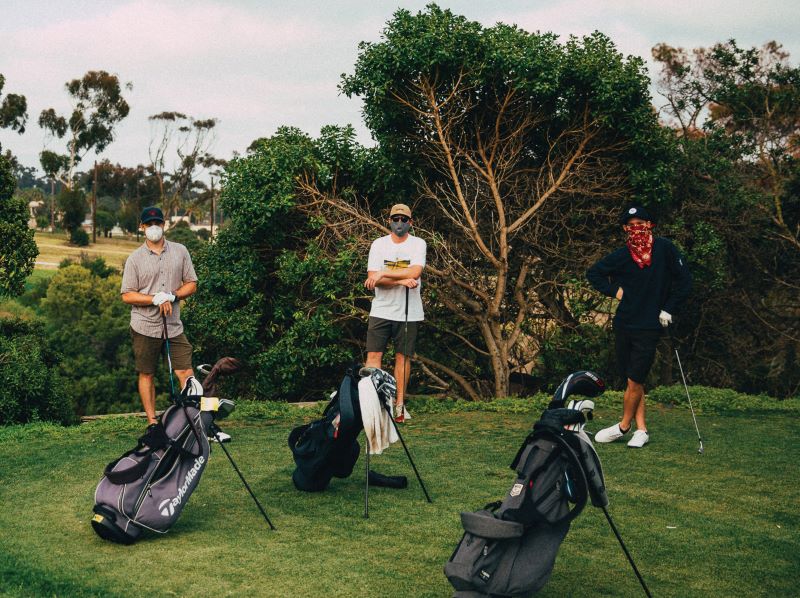 Fortunately, Goat Hill Park is much more than just a golf course. It's an inclusive community of like-minded people who share the passion of golf and social recreation. When we "Saved Goat Hill" in 2014, it was in dire straits, and, from the beginning, our motto (coined by Laz) was: "Day by Day"—meaning that every day we put in the effort to make it better and more enjoyable for all levels of golfers and visitors alike. We keep a running list of improvement projects that would add to the experience, and, when we can afford to take them on, we do so. But with this pandemic closure and an uncertain future, we were left to consider what will happen next.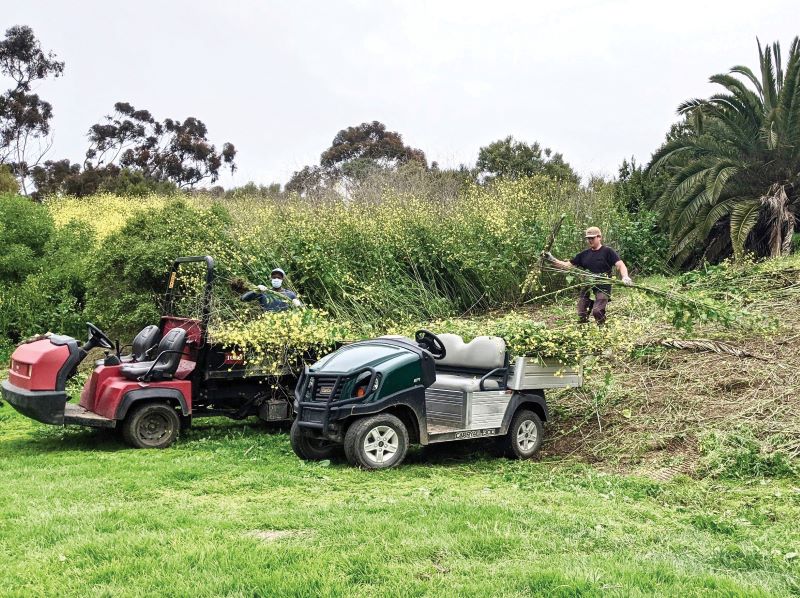 What happened was magic!
There's a hillside to the right of our 12th fairway that was packed with a 100-yard wall of very tall and unsightly weeds. My good friend and ex tour player Simzy (Michael Sims) and I stared at these weeds the day after we closed and agreed to get busy to remove them and plant a grove of dwarf fruit trees: Why not, right? We quickly put out the word that if anyone wanted to join in and get outside, socially distance, and get dirty—we had the spot. Two weeks later, those weeds were gone and in their place are now 18 dwarf fruit trees.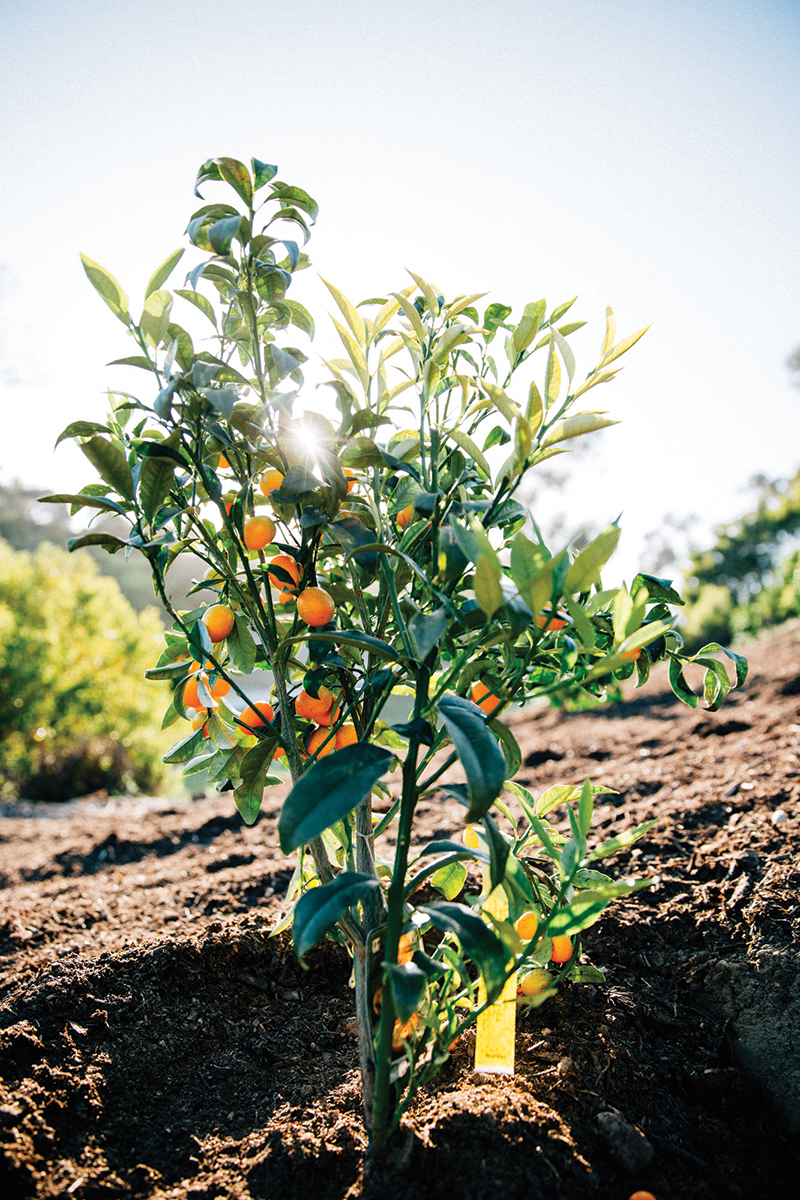 Thanks to our loyal community of people who take pride in the Goat as their home track, we reopened on May 1 and brought back our entire staff. The pent-up demand for golf was absolutely incredible! The flood gates opened and the course was in the best shape it had ever been, and for the next four months, we set records each month for the most rounds we had ever done.
Back in black with an approved PPP loan and SBA loan, we went to work on our list of projects with high intensity with our crew and eager volunteers. When the dust settled, we had enlarged and rebuilt ten tee boxes and three green surrounds, built two new staircases, and poured about 500 linear feet of new concrete cart paths and added a couple of acres of sod in areas of importance for erosion control and better lies.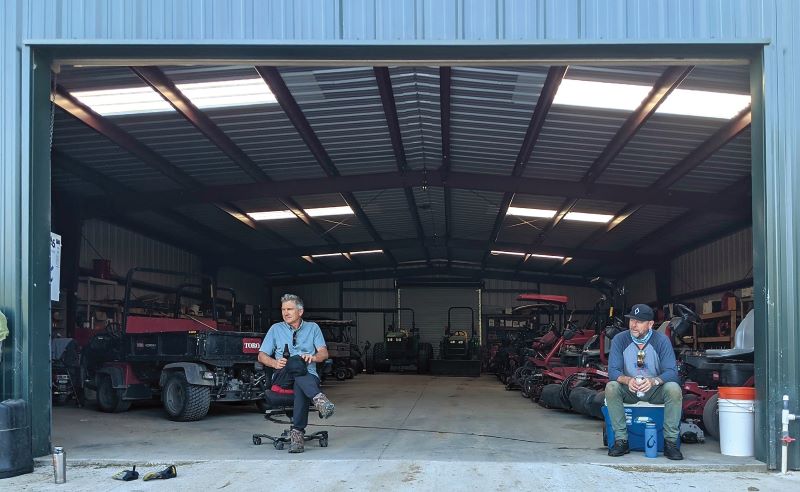 Our other motto at Goat Hill Park is "World Class, Working Class. It comes from our belief that golf should be accessible to all. If there is one thing that we've learned during this period it is how important the game of golf can be to add value and balance to life in the form of exercise and recreation. Golf is a refuge from the madness and quick pace of the outside world and a place to clear your head in order to balance the challenges life heaps on all of us.  Long live Golf!…Viva La Goat!
By John Ashworth