Advances to Match Play Championship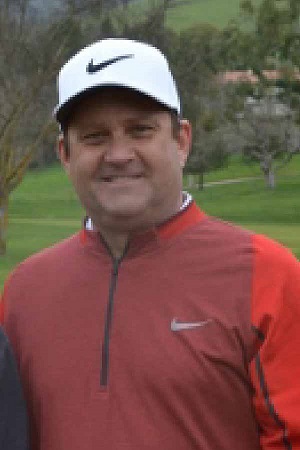 SACRAMENTO, Calif. (April 6, 2017) – The Northern California PGA is pleased to announce that Don Winter of Castlewood Country Club was named Champion of the NCPGA Pro-Series 4 with a final score of 1-under par 70. Don made five birdies on the firm and fast Del Paso greens, edging out his nearest competitors by two shots. Tying for second were Stuart Smith and Dave Carr, each with a score of 1-over par 72.
This one-day tournament was held at Del Paso Country Club (Par 71) in Sacramento, California and was made possible through presenting partner Discover (www.discovernetwork.com), supporting partner PGA Tour (www.pgatour.com), and contributing partner SCNS Sports Foods, makers of 1st & 10th Tee Golf Energy Bars (www.golfenergybar.com). For full results, please visit www.ncpgalinks.com.
From the field, the top 32 Class A PGA Professionals (PGA Apprentices are not eligible to advance to Match Play Championship) who were eligible and elected to qualify will advance to the 2017 Northern California PGA Match Play Championship. They will join the 2016 Match Play Champion – PGA Head Golf Professional Ray Otis of CordeValle Golf Club in San Martin, Calif., and the top 31 players from the 2016 Player of the Year list to fill the match play field of 64.
The 2017 Match Play Championship will be held at Yolo Fliers Club (rounds 1-2) on May 1, 2017, Pasatiempo Golf Club (rounds 3-4) on May 2, 2017, and Cypress Point Club and Pebble Beach Golf Links (Semi-Finals and Finals) on May 3, 2017. The 2017 Match Play Championship is proudly presented by PGA Tour and OMEGA, and supported by Sterling Cut Glass.
Listed as Player, Facility, Scores
Don Winter, Castlewood CC, *39-31-70 -1
Stuart Smith, Somersett CC, *37-35-72 +1
Dave Carr, Teal Bend GC, *36-36-72 +1
Philip Dawson, Morgan Creek G & CC, *36-37-73 +2
David Solomon, Ruby Hill GC, *36-37-73 +2
Mike Cook, Pine Mountain Lake, *37-36-73 +2
Mitch Lowe, TPC Harding Park, *38-35-73 +2
Steve Watanabe, Bridges Golf Club, *37-36-73 +2
Joe Dolby, Palo Alto Hills G & CC, *38-36-74 +3
Joe Moulton, Cameron Park CC, *38-36-74 +3
Lewis Pattullo, Meadow Club, *37-37-74 +3
About the Northern California Section of the PGA of America (NCPGA)
Organized in 1920 to promote interest in the game of golf, the birth of this association was heralded as an important step to the advancement of the game in this district. The Northern California Section is one of the forty-one designated Sections of the PGA of America, the world's largest working sports organization. With over 1,100 dedicated PGA Professionals and apprentices at over 500 golf facilities in Northern California and Northwestern Nevada, the association continues to have a positive impact on the game of golf and communities both regionally and nationally. For more information, please visit www.ncpgalinks.com or call us at (707) 449-4742.