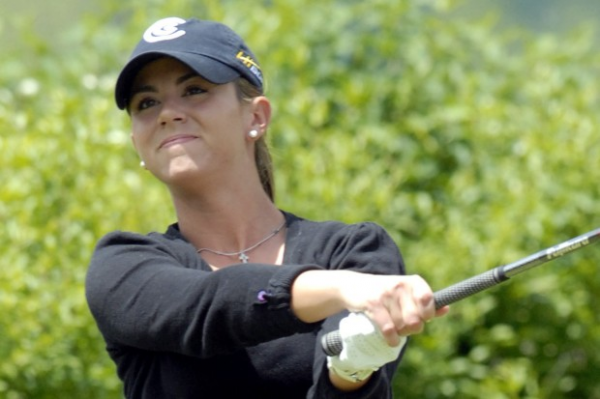 Dr. Thomas Hess was cleared by a jury in Las Vegas in the wrongful death and medical malpractice civil lawsuit filed by the parents of Erica Blasberg of Corona, the LPGA Tour golfer who committed suicide in May of 2010.
The jurors deliberated for less than an hour, after hearing five days testimony, before finding that Hess had no liability in Blasberg's death.
"We had a doctor much older than my daughter, who got involved with my daughter, and he crossed the line, and it affected my daughter," said Mel Blasberg, a teaching pro at Eagle Glen Golf Club in Corona.
"That's why we came here, not for money, but to let the world know there was more to what happened than Erica committing suicide. The court feels that, for whatever reason, he doesn't have the legal liability."
The 46-year-old Hess, who was married at the time, testified earlier in the day that he had a "flirty" relationship with Blasberg, who was 25, but that they were not romantically involved.
Hess was not in the courtroom when the verdict was read and his attorney, Kim Irene Mandelbaum, declined comment after the jury's decision was read in Clark County District Court.
During her closing argument, Mandelbaum urged the jury of four men and four women to remember that Blasberg's suicide letter said not to blame anyone. She added that Hess did not know that Blasberg was seeing a psychiatrist for depression and did not prescribe any of the medications that she was taking.
Hess pleaded guilty in December 2010 to a misdemeanor obstruction charge for removing Blasberg's suicide note and medications after finding her dead in bed at her home in Henderson, Nev.
He said he removed the items to spare the Blasberg family any further anguish.
The Clark County coroner determined that Blasberg, a former junior golf star in Southern California and an All-American at the University of Arizona in 2003 and 2004, committed suicide by asphyxiation, with a toxic combination of medications in her system.