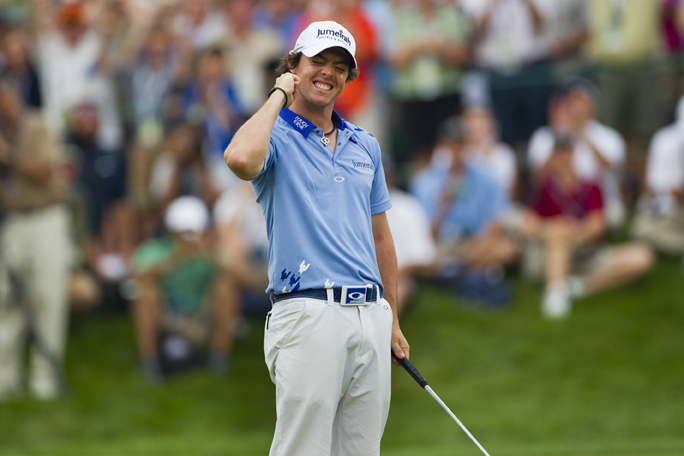 For a number of reasons as compelling as the numbers he posted during his U.S. Open runaway at Congressional Country Club last June, Rory McIlroy looks like the favorite to win the 112th U.S. Open at The Olympic Club this month in the City by the Bay.
At least on paper, he looks like the player to beat – and he definitely is the only one with a chance to repeat.
McIlroy is 23, he's fearless, he hits the ball long and straight, and he has been jockeying for position all year with Luke Donald as they continue to duel for the top spot in the official world rankings.
And who can forget the records the curly-haired, apple-cheeked prodigy from Northern Ireland piled up during his wire-to-wire sprint to his first major championship at the 2011 Open?
If history is any indication, a surprise winner will be crowned at Olympic
All McIlroy did at Congressional was finish a record-shattering 16-under-par, four strokes better than the previous Open scoring record as well as four strokes lower than Tiger Woods' previous record total of 12-under in the 2000 Open at Pebble Beach.
McIlroy shot 65-66-68-69 to become the third Open winner to shoot four rounds in the 60s, was the seventh Open winner to lead from start to finish and became, at 22, the youngest U.S. Open champion in nearly a century. (Bobby Jones was 21 when he won the 1923 Open.)
All of these numbers make McIlroy the consensus favorite to prevail at The Olympic Club in the fifth U.S. Open contested at this storied venue offering views of the Golden Gate Bridge.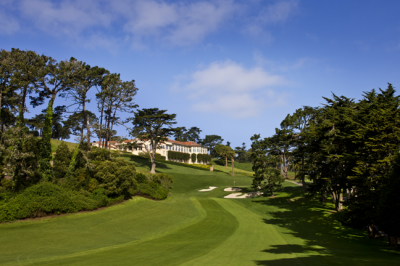 But should McIlroy be the top choice? It should be noted that he hasn't played the course yet and that no one has won back-to-back U.S. Opens since Curtis Strange in 1988-89.
"I'm not sure why there hasn't been a repeat champion [for so long]," McIlroy said during a media conference call conducted at Olympic Club in late April. "But obviously I'm going to try my hardest to make that happen this year."
It's not surprising that McIlroy is brimming with confidence befitting the world's top-ranked player, and he sounds eager to validate his first major.
"I think winning a major championship is a life-changing experience," he said. "You always dream and hope one day that you'll be able to do it, and to make that dream become a reality is something that was special.
"I think that my going into majors [now] as a major champion, it's definitely heightened [my] expectations a little bit. Maybe that was something I didn't control quite so well at the Masters a few weeks ago (he finished tied for 40th at Augusta), but going back to defend my title in San Francisco will be a great experience for me and something I'm really looking forward to."
California will be in the spotlight again at this month's national championship
No one is calling his runaway last year a fluke, but many golf observers believe the unusual number of low scores at Congressional was a byproduct of the pre-tournament rain that softened the course and especially the greens. Led by McIlroy's 16-under total, 22 players finished at or below par in 2011.
In sharp contrast, these were the winning totals in the previous six U.S. Opens: even par at Pebble Beach (Graeme McDowell), 4-under at Bethpage (Lucas Glover), 1-under over 91 holes at Torrey Pines (Tiger Woods), 5-over at Oakmont (Angel Cabrera), 5-over at Winged Foot (Geoff Ogilvy) and even par at Pinehurst (Michael Campbell).
Even McIlroy, who already boasts four top-3 major finishes in his embryonic career, expects a much stiffer test at Olympic Club this year, if not a tougher course setup by the USGA.
"I think the only thing that made the scores so low at Congressional last year was the fact that they just got so much rain beforehand and they were never able to dry the course out the way they would like," he said. "So I attribute that to the numbers that were shot.
"I think that if the weather permits this year in San Francisco, we'll get the golf course firm and fast and it will be tricky. You'll really have to think about where you need to land your ball on the fairways and on the greens, and I'm expecting … something around even par isn't going to be too far away [from contention].
"Last year was a little bit of an exception, but I think this year, if you shoot four 70s, you'll have a great chance."
– By Randy Youngman
Click here to check out starting times for the first two rounds of the 2012 U.S. Open