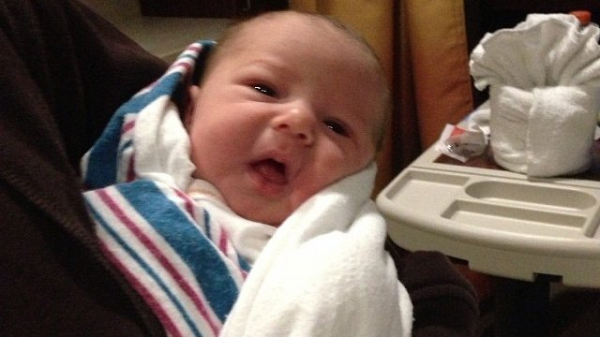 Cristie Kerr and her husband, Erik Stevens, enjoyed Christmas with their first child, Mason Kerr Stevens, who was born on Dec. 8.
The 36-year-old Kerr, who has won 23 times as a pro including two LPGA Tour majors, thanked well-wishers on Twitter, where she posted a picture of the newborn, and said that her son was born via a surrogate.
" … FYI he is our baby. 100%. I am not physically able to carry our children due to a medical condition. I wish I could. … We're very blessed and happy and thankful for everyone's well wishes."
Messages of congratulations from fans and fellow LPGA Tour players quickly poured in.