For years, golfers living in or visiting the Colima, Mexico area had only the nine-hole, par-3 Club de Golf La Colima on which to play. Then, in 2011, Carter Morrish and Rafael Alarcón, Lorena Ochoa's golf coach, designed and opened Altozano El Nuevo Colima Golf Club, and an upper-scale housing development has been created around the course that has attracted golfers from around the world.
"We have members who come from all over the world," said Rafael Ramirez, head professional at Altozano El Nuevo Colima Golf Club. "They come from the United States, Canada, Japan, China, Korea and even more countries. The word has gotten out of what a great facility we have, and people have come from everywhere."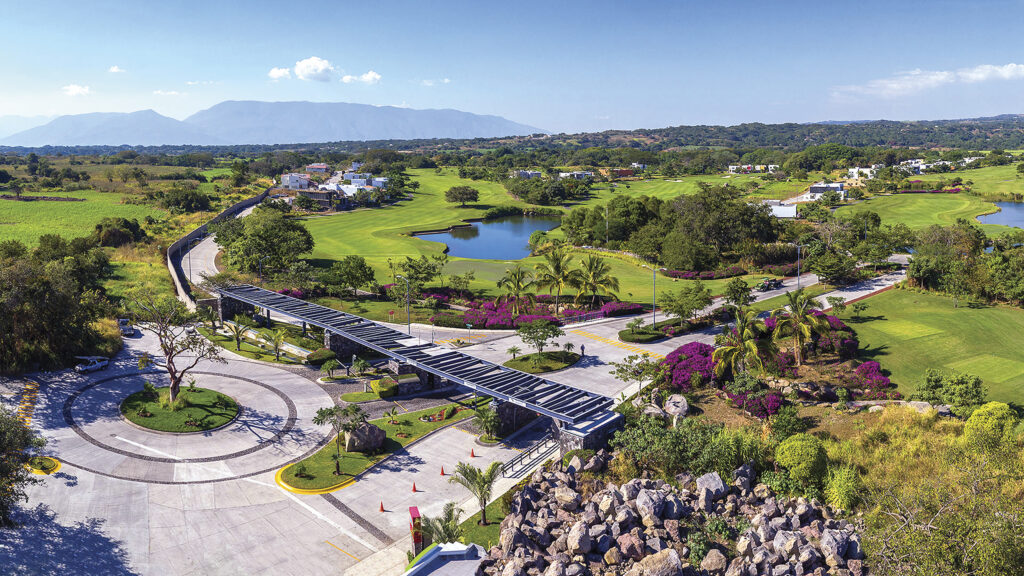 "We have a great community here and are only about a 10-minute drive from Colima, the prices are relatively inexpensive, we have good restaurants, the Pacific Ocean is only about 40 minutes away, so people can come here to play golf and have a great time doing many things."
Mike Stubbs, a former golf writer who has lived in San Diego for most of his life, traveled through Mexico and Colima many times when he was younger, played the nine-hole course and eventually met his wife, Mayte, who lived in the area. When he played the Altozano Colima for the first time, Stubbs couldn't believe it.
"We knew the guys who were building the course, and I couldn't believe they were going to put a golf course there," said Stubbs, who graduated from San Diego State and still works in the San Diego area. "I was in awe of how great the course was the first time I played it, and then they started building houses around the fairways, and the community is simply a beautiful place."
"We fell in love with Altozano and went there as often as we could because it was so much fun to be there. We finally bought a house there on the last year, and we go there as much as we can, but I'm still in my 50s and am too young to retire, although that is where we will do that someday.
"When I'm there, I play golf in the morning with friends, and sometimes when the course is empty in the afternoon, I'll grab my clubs, walk down to the first tee and play maybe three holes before heading home to have a drink. It's such an enjoyable place, and when I'm not there, that's where I want to be, and even though I'm a golfer, that's not only because of the golf. The region has so much to offer."
In addition, there are people who have been on the move for much of their lives before retiring and have found the Altozano El Nuevo Colima the perfect place to settle down. Among them are Dan and Anne Rourke, who consider Green Cove Springs, Florida their home in the United States.
"In early 2018, my wife and I retired to Lake Chapala, Mexico," Dan Rourke said. "Years of living and working abroad made pulling up roots in the U.S. and starting a new chapter in life an easy transition for us. The amount of golf options, the large expat community, and the affordability of living close to a major city like Guadalajara made our first three years here fly quickly by. My wife, Anne, played in a women's golf tournament at Altozano Golf Club and told me afterward: 'You would love this course.' We scheduled a trip and played four rounds. After each round we sat at the pool snack bar and I said: 'I could live here.' We returned a month later and played a few more times…once again I said: 'I could live here.'"
"The (employees) treated us like VIPs each time. The entire staff and management were outstanding. The facilities were all in pristine condition, and of course the golf course spoke for itself. We came back one more time, looked at membership costs, lot prices, met with an architect and went home to make a decision. We put our house in Lake Chapala up for sale and it sold in two days.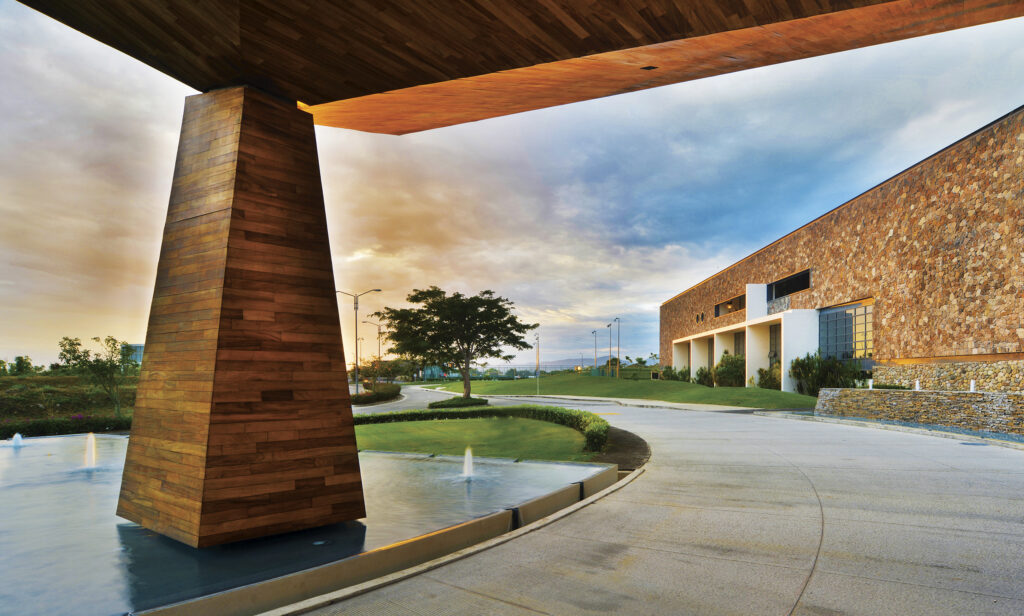 "We could not be happier with our decision to make Altozano our home. It is truly a first class golf course and housing development with a bright future. We have felt welcome from day one by the members here and have quickly acclimated to 'the good life' in a country club in Mexico at a cost of about half of what you would spend north of the border."
Golfers who don't own a home at Altozano can stay in Colima at Fiesta Hotel, which has an agreement with the development, or Hotel Gama Colima, regarded as one of the best in the area. And like everything else in the area the price is right.
Altozano is located in the state of Colima in the central western region of Mexico, about a ten-minute drive from the city of Colima, roughly a two-hour drive south from Guadalajara, and about 40 minutes north of the Pacific Ocean. It borders on the north, east and west with the state of Jalisco and to the southeast with the state of Michoacán.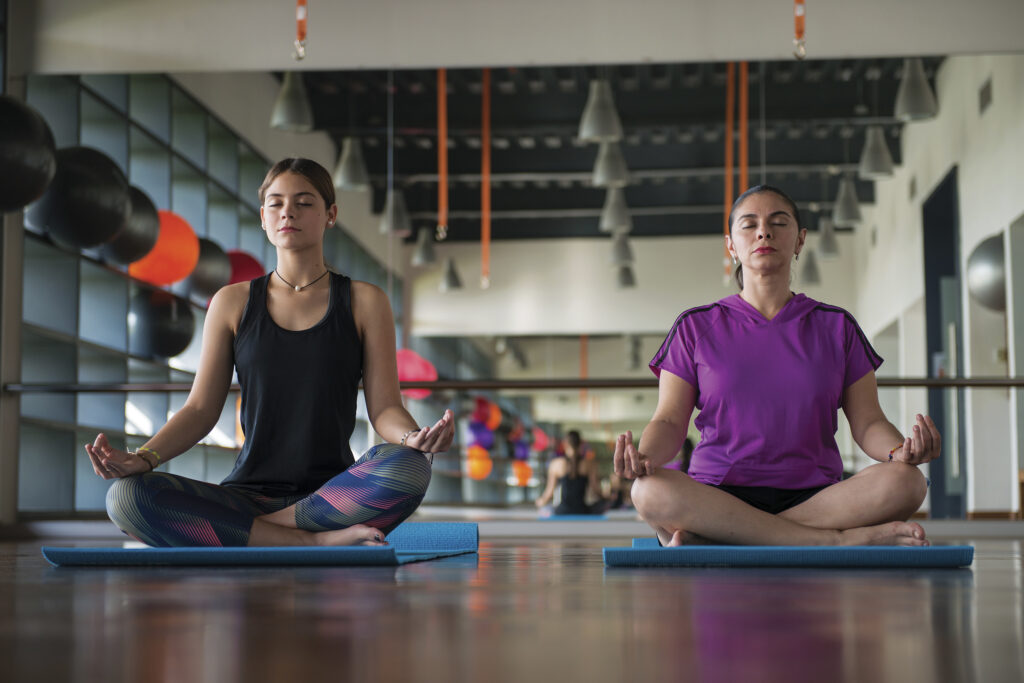 With this geographical location, it is considered privileged, for both tourism and economic activity, as in both cases the state of Colima and its capital offer alternatives to meet the expectations of those seeking quality leisure time, as well as for those who are simply looking for a better place to raise a family.
The beaches near Manzanillo on the West Coast of Mexico are considered to be among the best in the country.
"All of the beaches along the coast there are spectacular, and most of them are ideal for family outings," Stubbs said. "But there is one beach, Boca de Pascuales, that is one of the best surfing beaches in the world, and the waves there are for advanced surfers only.
"I don't think I've ever been in the Colima Airport when I didn't see a surfer who I thought was from California, wearing a T-shirt and shorts, with of course their flip-flop sandals. I knew they were either heading for Pascuales or coming back from there. And the best thing for them, and for me, is that there are three-hour, non-stop flights from Tijuana to Colima every day."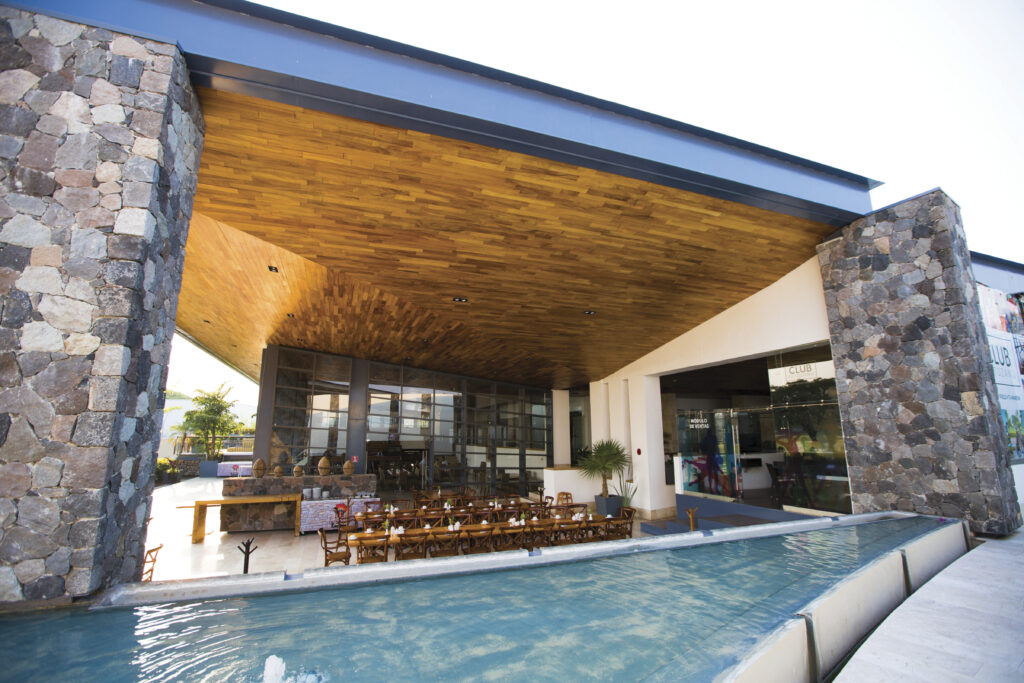 For those who come for the golf, and not the surfing, the course at Altozano is everything they could ask for, and more.
The course measures 6,682 yards from the back tees and plays to a par of 70, with a course rating of 72.2 and a slope of 135. There are six par-3 holes and four par-5 holes on the 11-year-old Morrish-Alarcón-designed layout, and one hole plays directly toward the Colima Volcano, which last erupted about three years ago. Said one golfer after playing Altozano for the first time: "It's one of the coolest courses I've ever played. "
Altozano plays a bit like a resort course on the front nine with generous fairways and greens while the back nine winds through a heavily wooded area and has the feel of a parklands course. Bermuda grass makes up the fairways while and the greens are composed of MiniVerde™ grass, and there are challenging bunkers of Silica white sand throughout the course protecting many of the raised greens and in strategic spots on the fairways.
"It's almost like two different courses," head pro Ramirez said. "The front nine is basically flat while the back nine is very hilly in spots and surrounded by dense vegetation, pretty much like a jungle.
"The course can be difficult, but like most golf courses, if you can hit most of the fairways and greens, you can have a pretty good round. The greens have a lot of slope and can be tricky, and it can take a while to figure them out. It's a challenging layout."
Altozano is best known for "The Bermuda Triangle," hole Nos. 13, 14 and 15. No. 13 is a par-4 that measures 438 yards from the back tees with a blind tee shot over trees to a narrow fairway with the river on the left and out of bounds on the right. The approach shot also must carry the river and the trees to a green guarded by a cavernous bunker.
"It's all the golf hole you could want," Stubbs said.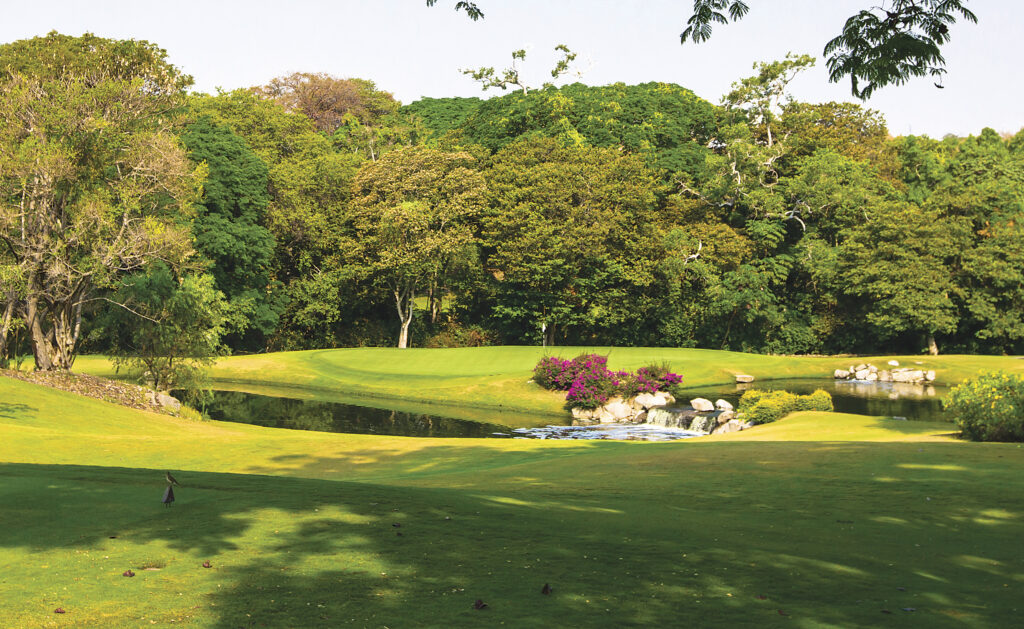 The 14th hole, another par-4 that measures 485 yards, might be even more difficult because it's longer and plays into the wind toward a diabolical green that slopes in different directions and doesn't have a single flat spot.
The threesome ends with a 198-yard, par-3 that plays downhill into a crosswind which wants to push the ball toward the water on the right, but you have to be careful playing away from it, because there also is water on the left.
Once through "The Triangle," the golfer comes to the par-5, 546-yard 16th, perhaps the most beautiful hole at Altozano that plays downwind and on a clear day it gives you a gorgeous view of the volcano. When the round is over, members can take advantage of all the amenities in the clubhouse, including the swimming pool, gym, steam rooms, snack bar and Hoyo 19, "The 19th hole."And try to make it on Thursday, because that's "Taco Night" at Altozano. Visit www.altozano-colima.com for more information