By ED TRAVIS
With fall here the holidays aren't far behind, and golf gifts are always appropriate whether your golfer has professional level skills or is like most of us best described as "recreational players." The staff at California Golf + Travel knows there are literally hundreds of equipment gift possibilities and have sifted through them to find those we like and even want to be the recipient of, if someone is reading this who has a reason to purchase one of us a gift.
A note of caution, however. As we have been saying for years it's a good idea when buying golf clubs to have them fitted professionally which can easily be accomplished either with a gift certificate or by taking advantage of a retailer's exchange policy.
The proper clubs and bags make our game more fun and after all isn't that why we play?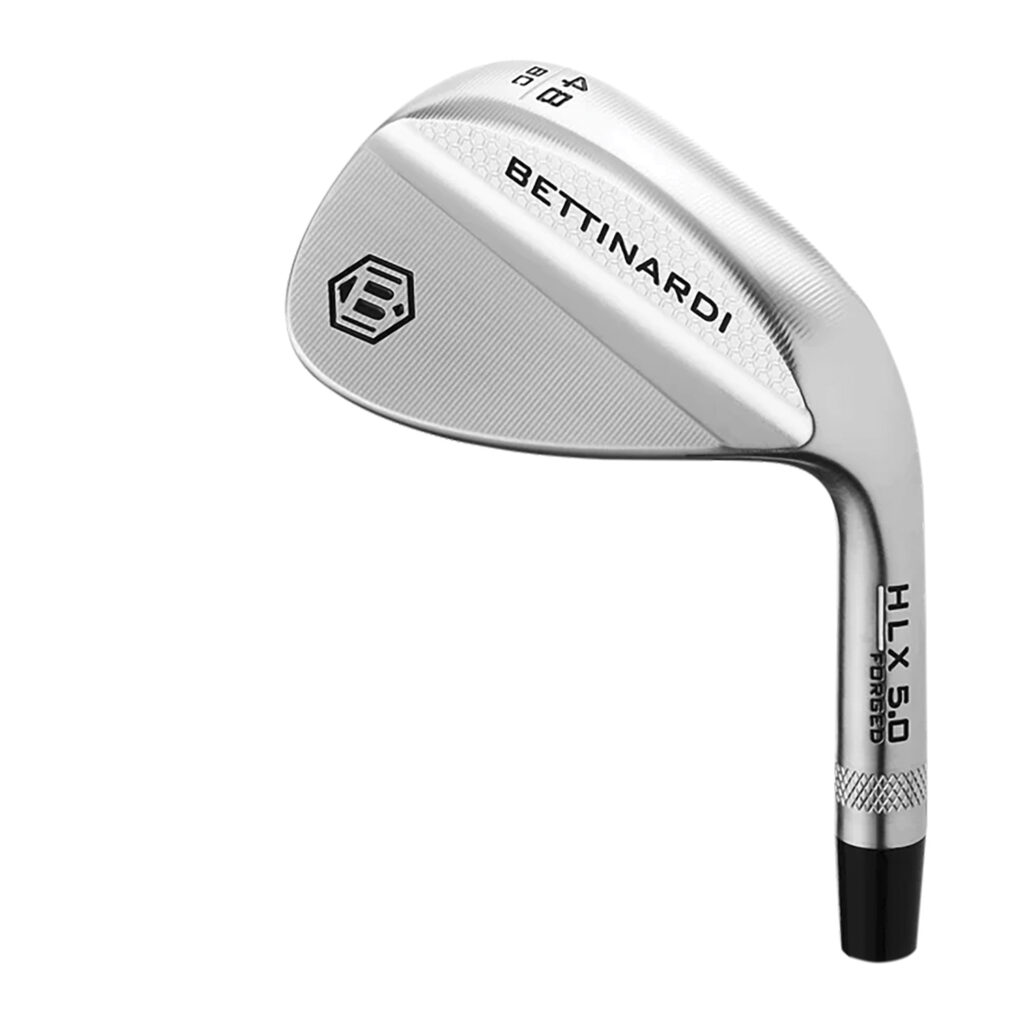 Bettinardi 2023 HLX 5.0 Wedges
Forged from carbon steel for a soft feel the HLX 5.0 wedges have the center of gravity higher in the head for a lower trajectory. Achieved by more closely spaced milling lines on the back, more weight could be left in the flange further helping with control of each shot. Grooves have been cut with Bettinardi's proprietary Helix Cut machining to produce more spin on the ball. Either chrome or graphite PVD finishes $220 each.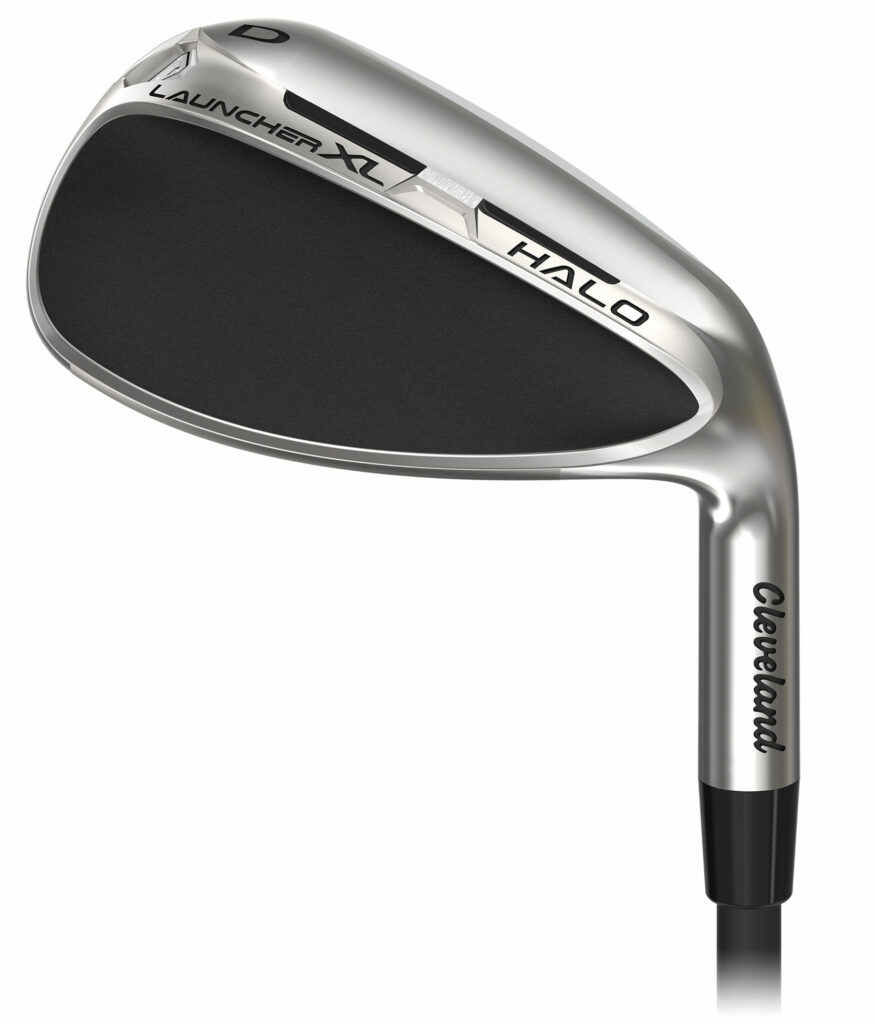 Cleveland Golf Launcher XL Halo Irons
Easy-to-hit is a perfect description for this hybrid-irons with lots of resistance to twisting supplied by the large hollow head. The lower lofts have a sole rail which transitions in the higher lofts to a 3-tier sole for consistent contact. The face is a variable thickness design to help compensate when impact isn't exactly in the center and grooves are more closely spaced in the short irons. A set of 5-iron through D-wedge is $799.99.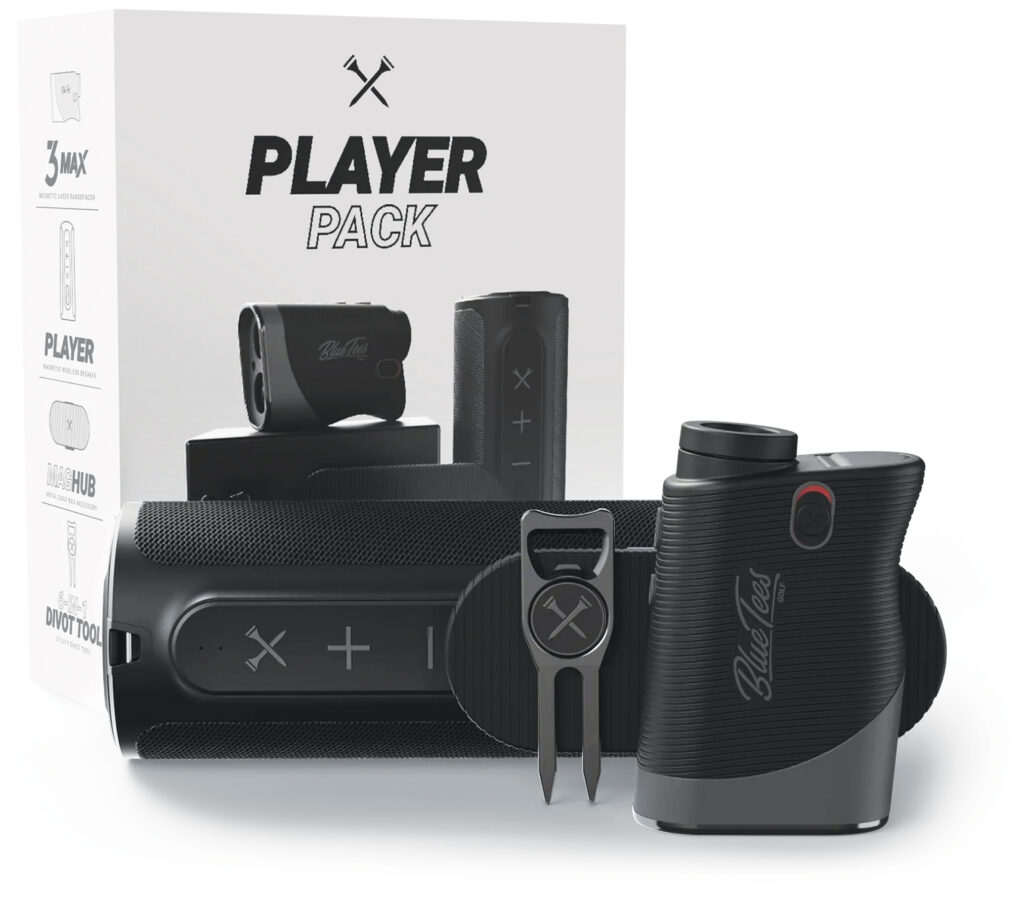 Blue Tees Player Pack
Need a gift that has it all? Here's the Player Pack from Blue Tees that includes a 3 MAX laser rangefinder with slope calculation, flag lock, and even a magnetic strip to fix it to a cart. There's also a Magnetic Wireless Speaker to take your tunes to the course with 12-hour battery life and a cell phone charging port. The Pack also has a MagHub to attach the rangefinder to your bag plus a divot tool, all for the price of $399.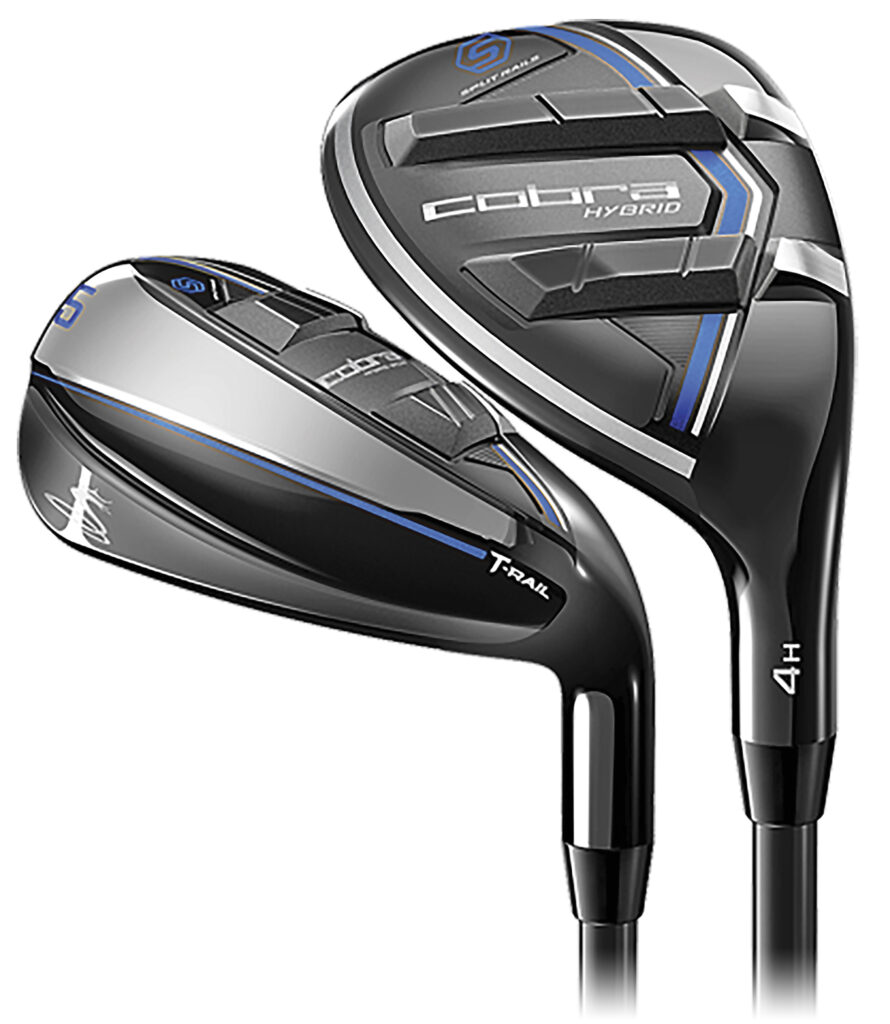 Cobra Golf T- Rail Hybrid Irons
The hollow construction of these hybrid irons helps get the ball airborne from most any lie while producing distance to gratify any player. The T-Rail sole has Cobra's dual Baffler Rail design and the aptly named "H.O.T. Face" is engineered using an artificial-intelligence computer program to produce the most efficient speed and spin and a larger more forgiving sweet spot. Set of seven clubs $799.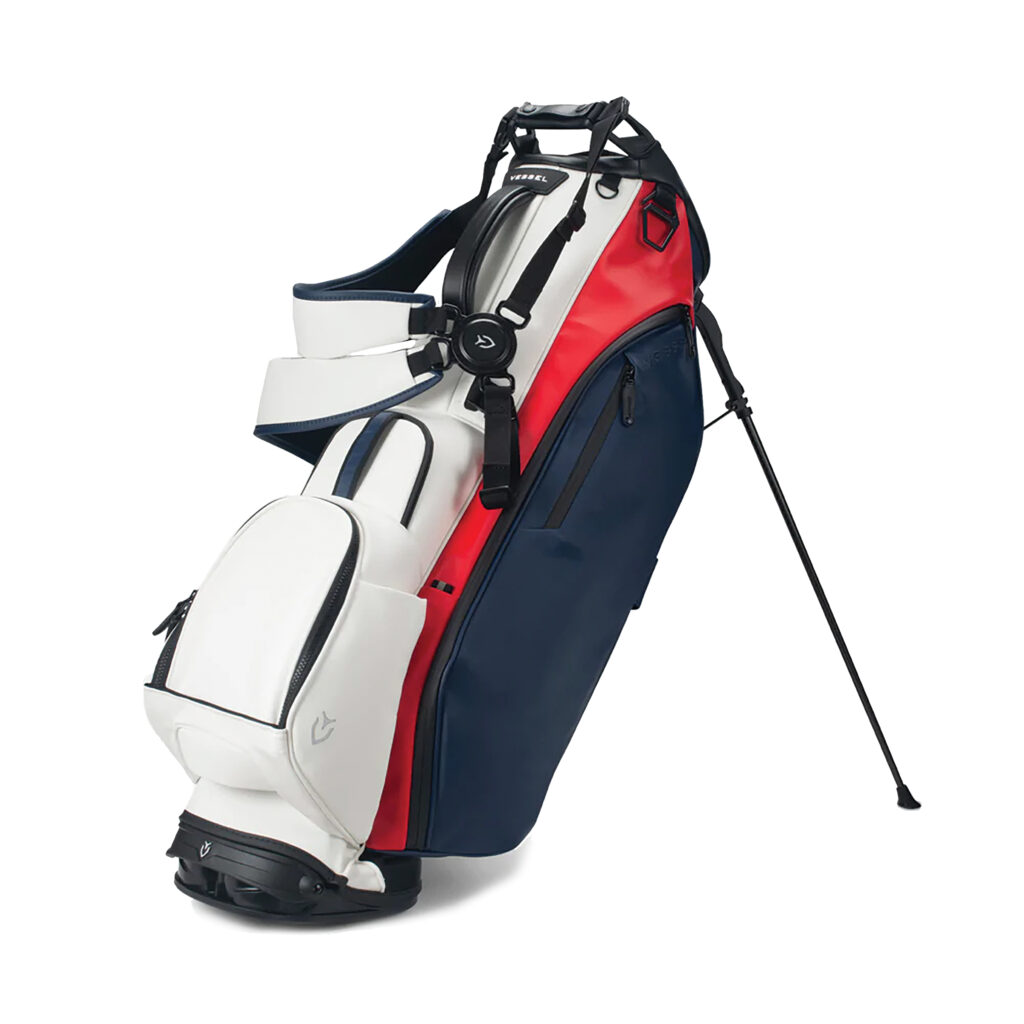 Vessel Player III Stand Bag
The Vessel Player III is quality made from synthetic leather and offers the choice of either three full-length dividers in the 8-inch top weighing 6lbs or 14 full-length dividers weighing 6.3lbs. A double strap is standard as is the high stability stand system featuring legs made of carbon fiber. The nine pockets include one internally that may be locked and two water bottle sleeves. Eight color selections each priced at $435.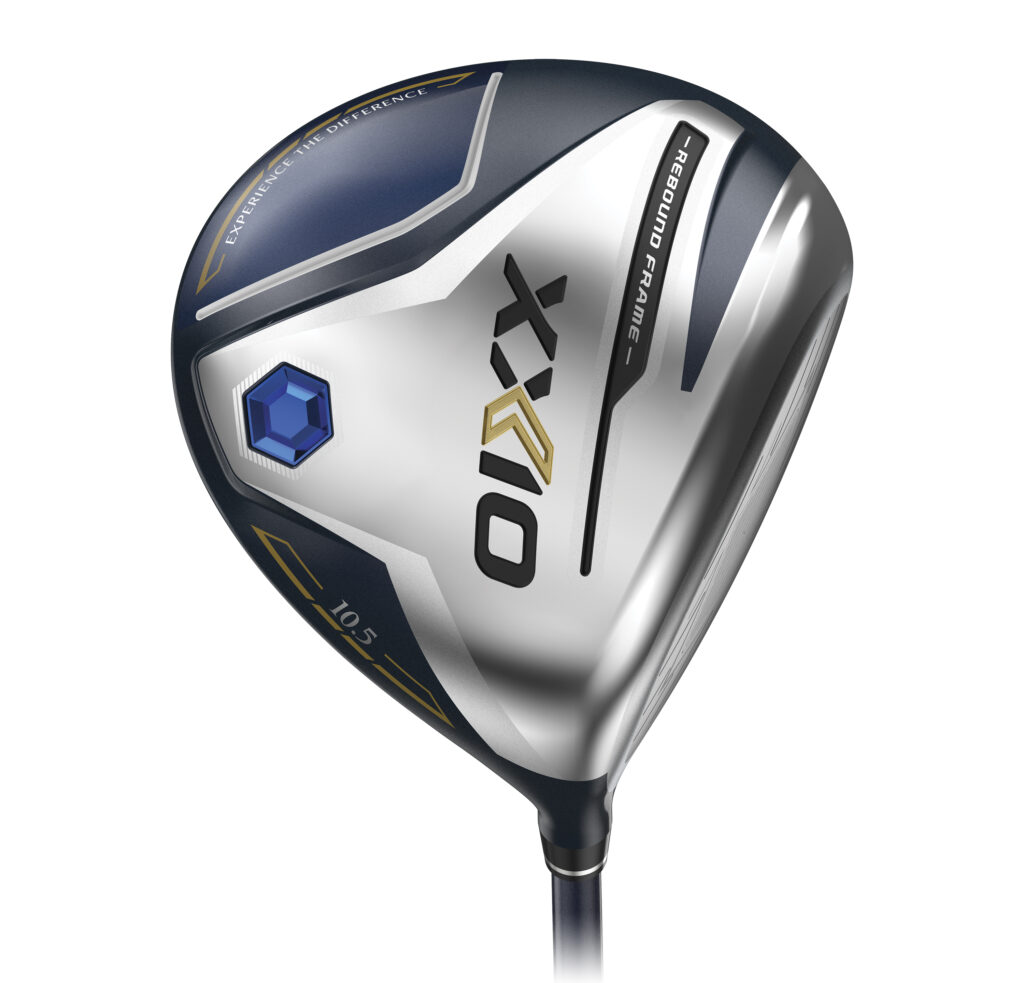 XXIO 12 Driver
Those wanting a super lightweight driver should take a look at the XXIO 12. With a 41-gram shaft and 31-gram counterbalanced grip it weighs in at just 282 grams, significantly less than most other drivers. The head has an aerodynamic shape to give stability during the downswing and distance is improved with a special frame having alternate areas of flexibility. Retail price is $699.99.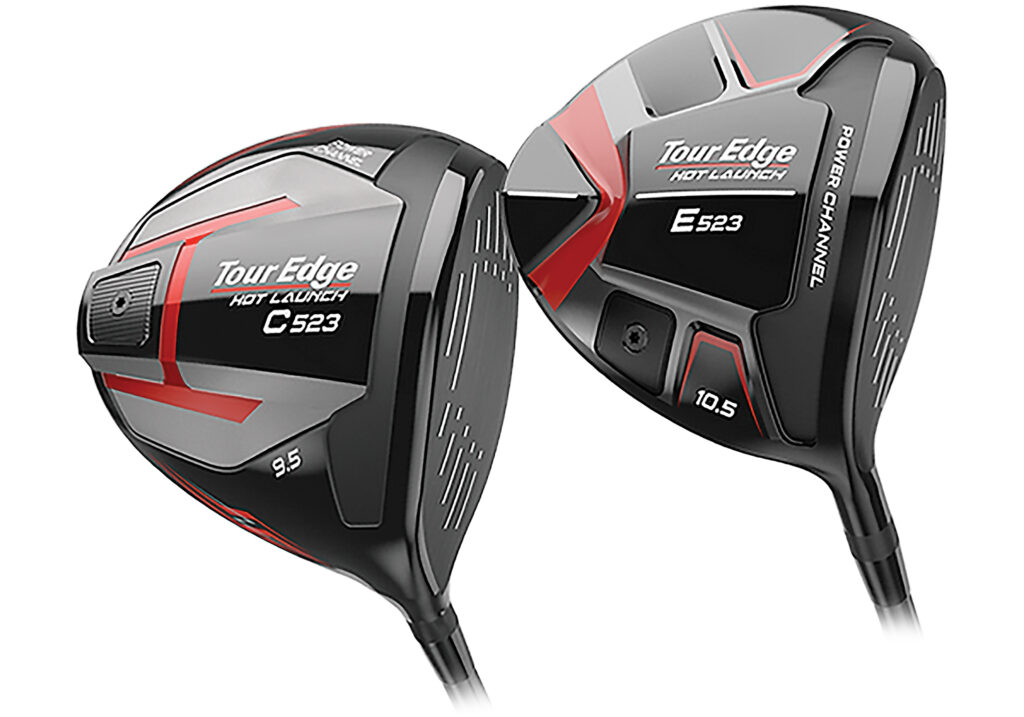 Tour Edge Golf Hot Launch 523 Series
Forgiveness is the watch word for the new Hot Launch 523 Series from Tour Edge with the game-improvement C523 and super game-improvement E523 versions. Both include a driver, fairway woods, hybrids, and irons which in the case of the E523 model are the well-known ironwoods. Either driver is $269.99, fairway woods $169.99, hybrids $149.99, C523 irons $79.99 each and E523 ironwoods $99.00 each