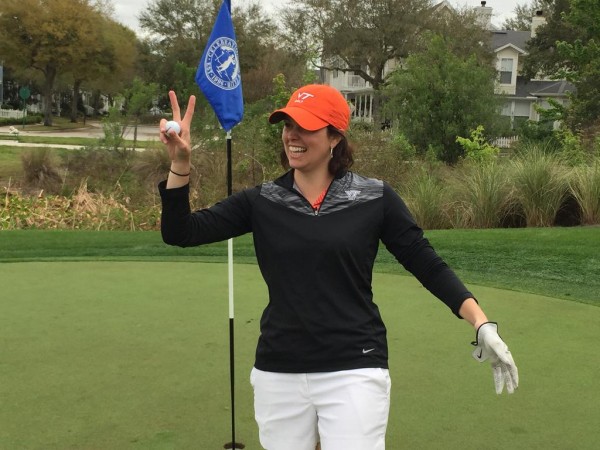 Making a hole in one is a dream that most golfers never achieve, but Carol Robertson joined a very exclusive club when she made two in one round at Celebration Golf Club in Celebration, Fla.
The odds of making two aces in one round are 67 million to one, according to the National Hole in One Registry.
Robertson, golf coach at Virginia Tech who was in a foursome with assistant coach Russell Abbott and two of their players, holed her tee shot on the 159-yard third hole but no one saw it go in because the hole was not visible from the tee.
Two holes later, she aced the 162-yard fifth, and this time everyone saw it.
"I just kind of dropped my club and hit the ground," Robertson told the Washington Post. "Everybody's just high-fiving, getting their cameras out, taking pictures."
Robertson, who won the 2006 Virginia State Amateur Championship, was a two-time Colonial Athletic Association Player of the Year at James Madison and won the conference championship in 2003.
While making two aces in one round is a new experience, she has a total of seven.