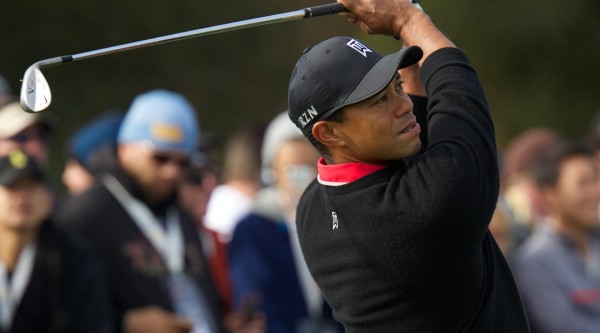 Tiger Woods announced on his website that he underwent a follow-up procedure to his September back surgery.
The procedure performed on Wednesday in Park City, Utah, by Dr. Charles Rich, who also was the surgeon for the microdiscectomy surgery Woods had in mid-September to correct a disk fragment that was pinching a nerve, and another microdiscectomy in March of 2014.
"It's one of those things that had to be done," Woods was quoted as saying at TigerWoods.com, adding that the procedure was needed to relieve discomfort. "I have an outstanding team of doctors, and I'll be back as soon as I can."
Woods added on Twitter: "Had a follow-up procedure on my back as the next step in my recovery. Staying strong & patient."
Confined to bed in the early stages of his recovery, Woods canceled a Nov. 4 media day for his Hero World Challenge in the Bahamas and will miss his final design visit to Bluejack National, the course he is creating outside Houston, which was scheduled for the following day.
Woods said that even though he can't play, he will be on hand to host the Hero World Challenge on Dec. 2-6 at Albany Golf Club in the Bahamas. The tournament benefits the Tiger Woods Foundation.
"Tiger is doing well, and we expect him to make a full recovery," Rich said.
Woods hopes to return to the PGA Tour sometime next year, but no timetable was given.