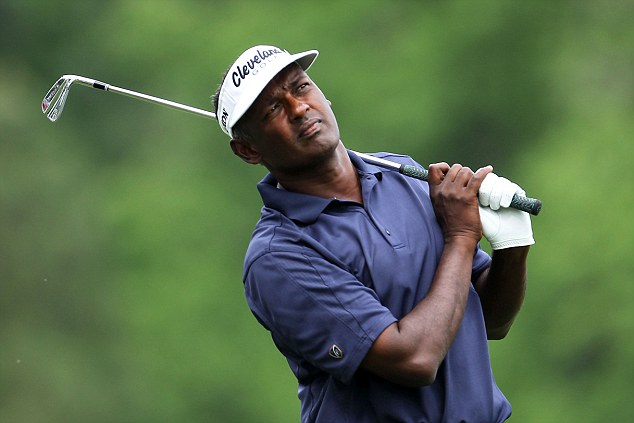 Vijay Singh's lawsuit against the PGA Tour was partially dismissed by the New York State Supreme Court, but enough of it remains that it could be headed for a trial.
Singh, who is from Fiji, claims in the suit that he was treated differently than other players under the tour's anti-doping policy.
"This is a big win," said Peter Ginsberg, an attorney for the 50-year-old Singh, who has won 34 times on the PGA Tour including three majors, and is a member of the World Golf Hall of Fame.
"The cornerstone of our lawsuit is that the PGA Tour violated in covenant to treat Vijay fairly, and the court has allowed us to proceed with that claim."
Judge Eileen Bransten threw out five of seven elements in the PGA Tour's motion to dismiss.
Four of them agreed with the tour's argument that Singh had to abide by the anti-doping policy because he willingly signed up as a PGA Tour member.
The tour announced early last year that Singh would be suspended for admitting in a Sports Illustrated story that he took deer antler spray, which was believed to contain the banned substance IGF-1.
During the appeals process, the tour dropped the case when the World Anti-Doping Agency said deer antler spray no longer was on the list of banned substances.
Singh, known as "The Big Fijian," filed suit against the PGA Tour in May, the day before the start of the Players Championship at TPC Sawgrass in Ponte Vedra Beach, Fla., where PGA Tour headquarters are located.
The suit claims the tour exposed him to "public humiliation and ridicule" during the investigation.
Another part of the ruling rejected Singh's claim of intentional emotional distress.
When asked if the tour or Singh had talked about a settlement, Ginsberg declined comment. PGA Tour spokesman Ty Votaw said the tour does not comment on pending legal matters.