Classic San Diego Course Undergoes 10-Month, $2.9 Million Renovation
By Tom LaMarre
Golfers who enjoyed playing the course at San Vicente Golf Resort in Ramona in past years are really loving it now.
That's because the classic course originally designed by Ted Robinson and opened in 1973 underwent a 10-month, $2.9-million renovation, with the goals of improving green consistency, turf quality, drainage and overall agronomic health of the facility.
"In 2019, we hired one of the best architects in the United States, Andy Staples," said recently retired General Manager Mario Trejo of San Vicente Golf Resort. "His vision and passion for doing things right are very impressive."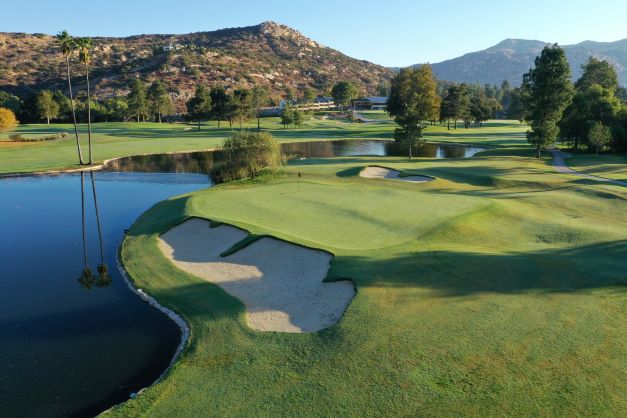 San Vicente Golf Resort reopened in May to rave reviews.
In fact, Golf Inc. selected San Vicente Golf Resort as the winner of its national 2021 Renovation of the Year award for a public golf course. In its announcement, Golf Inc. wrote that "the goal of its renovation was to create a unique and interesting design that improved playability and sustainability."
Obviously, it was "mission accomplished" by the San Diego Country Estates Association, an HOA which owns and operates San Vicente Golf Resort. The property also includes two restaurants, a bar, lodge rooms with a private patio and deck, plus an outdoor swimming pool.
The renovation of San Vicente Golf Resort's inland links-style course included the reconstruction of 19 putting greens, 56 new and updated sand bunkers, re-grassing throughout the layout and the addition of a set of family-friendly scoring tees on each hole.
There also was additional beautification of surrounding vegetation, improvements to some cart paths and increased drainage of fairways. A few trees were removed to increase sunlight and improve air circulation around the course.
"Wonderful to see a project achieve all the goals of improved infrastructure and ease of maintenance but still deliver on the aesthetic appeal and strategic interest," wrote Matthew Dusenberry, one of the Golf Inc. judges. "It has the feel of golden age (George C.) Thomas or (Alister) Mackenzie in 1930s California."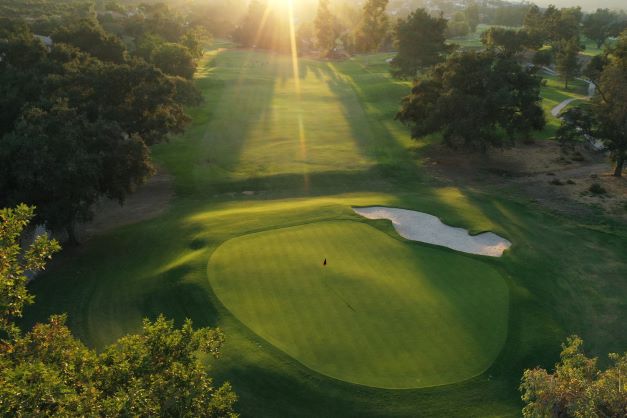 Officials of the San Diego Country Estates Association say the renovation has given them the ability to market the course to a wider audience, which may bring new golfers and new homeowners who golf, Resulting in increased revenue.
San Vicente Golf Resort's course plays to a length of 6,822 yards and a par of 72, but there are five sets of tees which make the course playable for golfers of all abilities. The course winds through gorgeous scenery that includes impressive oak trees, waterfalls and ponds.
Golfers can stay and play, as the San Vicente Golf Resort Inn features spectacular views from every room and is only steps away from all the amenities. Visit sanvicenteresort.com for more info.