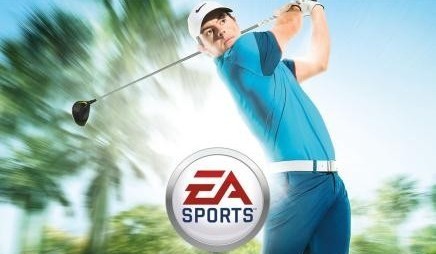 While Tiger Woods may or may not have anything left in the tank, there are more signs that Rory McIlroy is replacing him as the face of the game.
Electronic Arts Inc. announced that McIlroy will be on the cover its golf series, Rory McIlroy PGA Tour, which will be released in June.
"Playing video games is one of the ways I try to relax in my downtime, and one of my favorite video games was golf," McIlroy said in a statement. "That's what makes today's announcement so exciting to me.
"I am on the cover of EA Sports' Rory McIlroy PGA Tour and it's named after me. That is crazy! I am more excited than I can possibly put into words."
The game will be the first EA Sports series to use the new Frostbite technology that is said to provide sharper pictures and eliminate load times between holes.
EA Sports built its PGA Tour series around Woods from 1998 until the parties mutually ended their relationship in 2013, when Woods was still No. 1 in the World Golf Rankings.
McIlroy, who has been No. 1 since August, shared the EA Sports cover with Woods in 2011.
Rory McIlroy PGA Tour will be available for Xbox One and PlayStation 4.