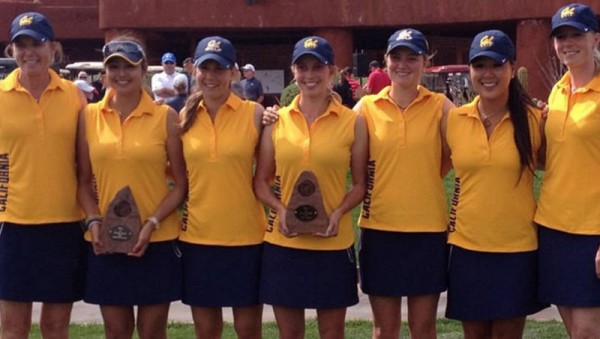 Cal put three players in the top five and claimed its first victory of the season by a whopping 20 strokes in the BYU Classic at Entrada at Snow Canyon Golf Club in St. George, Utah.
The Golden Bears posted a score of 284-284-288–856, 8-under-par, with the host Cougars finishing a distant second at 290-291-295–876, followed by Boise State at 299-291-291–881, San Francisco at 300-290-296–886 and Yale at 299-290-299–888.
"It was a good overall week," said Cal coach Nancy McDaniel, whose team won for the first time since the Ptarmigan Classic, last season's opener. "We didn't play our best here last year.
" … Getting two back-to-back team rounds under par this week is solid. That only happens when people do what they need to get things accomplished. On this course, they stayed committed to the plan, and the putting improved as well."
Sophomore Alexandra White of BYU captured the individual title at 67-73-68–208, 8-under-par, while Cal players claimed the next three spots, with sophomore Lucia Gutierrez of Peru finishing second at 72-68-70–210, followed by junior Hannah Suh of San Jose at 69-73-70–212 and freshman Marthe Wold of Norway at 71-70-72–213.
Junior Carly Childs of Cal and Alameda tied for 14th at 72-73-78–223, with junior Pauline Loulier of France rounding out the Golden Bears' scoring at 78-75-76–229.
Freshman Vanessa Ha of USF and Oak Park tied for fifth at 70-68-77–215, while junior Clare Sorensen of the Dons, and Roseville, totaled 78-74-72–224 to finish in a tie for 17th with sophomore teammate Ayaka Suzuki of Japan, who came in at 77-72-75–224.