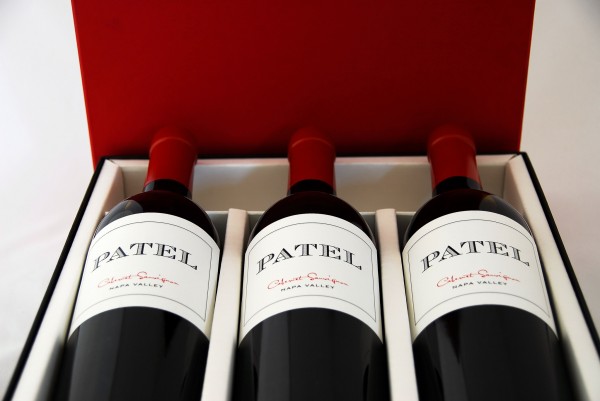 Raj Patel's unique vision leads to sought-after vintages 
Raj Patel didn't just toy around with the idea of starting his own winery.
He crushed it. Literally.
While working as a successful wealth management executive, Patel had long planned on creating his own Napa Valley label when he retired … 15 years or so down the road. But, an NPR radio show one Saturday morning in 2006 made him realize there was no reason to wait.
"I was listening to a story about vintners who were custom crushing; buying grapes from established growers and then making their own wine at someone else's winery," Patel said. "Once I heard about custom crushing, I thought 'this is kind of interesting,' and that interest very quickly grew into 'I'm going to do this.'"
And, almost immediately, Patel did. Conversations and inquiries led him to a Napa Valley vineyard to purchase fruit and a custom crush facility, where, in 2007, Patel Winery was born. In a just-like-that timeline, Patel's vision of producing high-end Napa Valley Cabernet Sauvignon went from listening to a radio show about others making wine to reading rave reviews about his own.
The inaugural 2007 vintage of 100 cases of Patel Wines Cabernet Sauvignon earned a score of 95 from The Wine Advocate's Robert Parker. As is usually the case with an acclaimed new vintage, those 100 cases went quickly – as quickly Patel got into the business.
"Jumping out of bed one morning and starting a winery isn't something people usually do," Patel said. "But once I saw I could do it right away, I did just jump right in, because there was no reason to wait."
Wine enthusiasts are glad he didn't delay his entry into Napa Valley. Each vintage subsequently released by Patel Winery since the initial 2007 Cabernet Sauvignon has earned accolades from consumers and critics alike.
The speed at which Patel entered the wine business is in direct contrast to the painstaking methods he and his staff employ in making Patel Wines. Patel's personal attention to each step of the winemaking process and his complete commitment to quality are clearly evident in every bottle.
The 2011 Cabernet Sauvignon, released in February 2015, is focused and dense, showing blackberry and black cherry fruit notes with hints of spicy, dried herbs that add layers of complexity to both the aromatic and flavor profiles. Soft tannins anchor the long finish that also exhibits bittersweet chocolate and toasted bread characteristics.
Patel Winery vintages are truly handcrafted wines, with the 2011 Cabernet Sauvignon an excellent example. In the vineyard, the clusters were hand-sorted, then de-stemmed and hand-sorted again, berry-by-berry. The fruit was cold soaked in small, open-top fermenters before it undergoing fermentation, after which the fruit was gently pressed and the wine moved to barrel to finish the secondary fermentation.
"We're very particular about how we do things, from customer service, production, fulfillment – everything," Patel said. "We're very discriminating in everything we do, because our goal is always to make the best wine possible."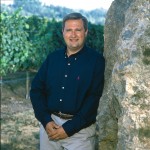 Consumers know great wines go fast, and that's especially true with vintages from Patel Winery. Thus far, production has topped out at 1,000 cases, and availability is limited to customers on Patel Winery's mailing list, select restaurants, and select fine wine retailers.
Demand for Patel wines is likely to increase even more, as Patel has brought on respected winemaker Luc Morlet. Patel wines are now made in Morlet's winery, ensuring even more attention to the details of making top quality products.
"My vision and passion and Luc's talent are proving to be a great combination," Patel said. "We see eye-to-eye on what we feel makes for truly great Napa Valley Cabernet and other varietals."
With the increasing demand for his winery's varietals, Patel expects production to increase … slowly. He continues to work full time in the financial sector, but even at the point when his focus will be solely on his winery, quality, not quantity, will always take precedence.
"We'll eventually get to 2,000 cases, but we don't have a need to get there," Patel said. "Luc and I both agree we'd rather continue to focus on what our objective has always been, to make great wine."