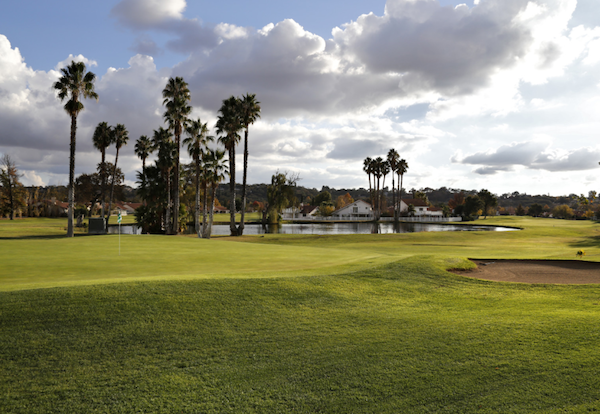 You'll want to stay awhile in scenic Paso Robles
(Click here for a special Stay & Play package for Sea Pines Golf Resort and Hunter Ranch Golf Course)
Halfway between San Francisco and Los Angeles on California's Central Coast, Paso Robles used to be a stopover for travelers going from one end of the state to the other. Even as far back as the mid-1800s, the area was a rest stop for those working their way along the Camino Real Trail, but that has changed. In the last four decades the area has grown into a wine region to be reckoned with.  Its high quality wines, restaurants and lodging, along with its golf courses will make you want to linger and enjoy what it has to offer.
With a distinctly small town feel, the downtown City Park has become a great place to spend some time relaxing either before, or after, you've had a chance to take a taste of the areas wineries and restaurants. The streets around the park have become the focal point of dining and entertainment, and the center of the park is home to the Carnegie Library turned historical hub. There are a few local golf courses in the area with one just 10 minutes from City Park. The Paso Robles Golf Club (above) is an 18-hole championship course that started out as private club, but is now open to the public.
A boutique hotel with Central Coast style just off the town's historic town square, the Hotel Cheval is an upscale hotel with many opportunities to enjoy the hotel grounds. These include an outdoor built in stone fireplace on the patio area where you can enjoy a glass of the area's local wine next to a roaring fire along with the enjoyment of sitting under the canopy of the night sky. Within walking distance, Il Cortile Ristorante serves Italian dishes prepared from regional foods. All the pastas are handmade, and the menu changes to reflect the seasonality of the ingredients. You can enjoy dishes such as fettuccini with slow roasted rabbit in a wine herb sauce.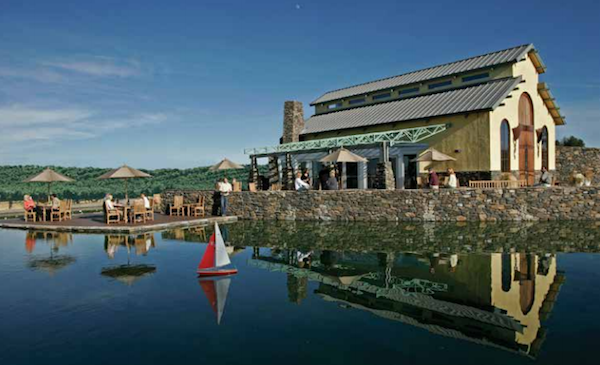 The area has a wide variety of places to stay. Just off the highway, La Quinta is a pleasant hotel with the nice addition of a wine and cheese reception in the afternoon where you can learn more about the wines and wineries of the region. It's also close to two golf courses, the Hunter Ranch Golf Course, an 18-hole par 72 open to the public course that is surrounded by oaks and vineyards and the Links at Vista Del Hombre, an 18-hole public course. Outside of town some wineries offer the unique experience of staying on their properties. Bianchi Winery (above) is of them, at its Vineyard House you can stay with a group enjoying a barbecue on the patio with views of the vineyard, as well as stopping by and tasting Bianchi's wine list.
The consistently mild coastal weather leads many restaurants to offer a choice of inside or outside dining. The Artisan, a farm to table restaurant, sits across from City Park where you can watch the world go by as you enjoy a meal. It offers a unique twist to the typical beer on tap with its wine a tap, featuring many local wines as compliments to its mushroom toast or hanger steak.
In 1983 there were 17 wineries and 5,000 acres of vineyards growing on the rolling hills bordered by the Santa Lucia Mountain Range to the east and Pacific Ocean to the west. Now, it is home to more than 200 wineries. Most are boutiques producing less than 5,000 cases a year, and are well known for their creative blends.
A winery specializing in blends is Villa Creek Vineyards. Winemaker Chris Cherry, along with his wife, JoAnn, began the winery in 2000. Not much later, they founded the popular farm to table restaurant Villa Creek Restaurant in downtown Paso Robles where guests can taste the fresh bounty of the area including food from the Cherry's own Maha Ranch.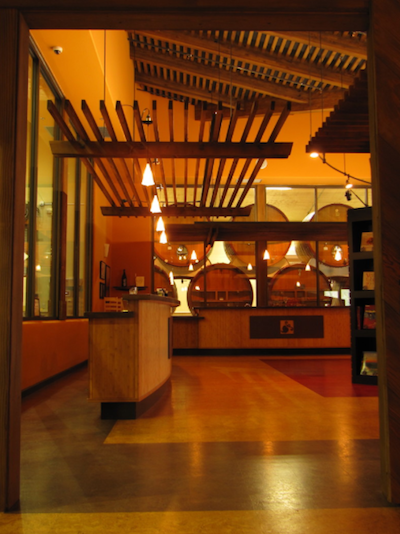 Rhone varietals abound in the area. Some wineries like Tablas Creek Winery (left) offer primarily wines made from varietals associated with the Rhone River Valley in France.  A visit to its open, light filled tasting room reflects not only the process of wine making, but also the vineyard itself with its limestone tasting bar that is reminiscent of the very soil the grapes are grown in on its 120-acre estate.
A perfect blend of vineyards and an inviting place to stay is found in Denner Vineyards. At its Comus House B&B you'll enjoy a European breakfast in the morning and wine tasting in the afternoon. A unique aspect of its winemaking process is its use of a gravity flow system.
Denner isn't the only winery in the area to make use of nature to make its wine, many of the wineries are sustainably and/organically managed. One of those is L'Aventure Winery which is run on solar power. Its founder and winemaker Stephan Asseo began making wine in 1982, settling in Paso Robles a decade and half later he produces wines that can only be tasted by reservation.
Each winery has a tasting room that's unique, but only two in Paso Robles were named in the 75 top wine tasting rooms to visit in California by Food & Wine. Tablas Creek is one and Justin Vineyards is the other.
Winery, inn and restaurant, Justin is a 160-acre property founded in 1981 by Justin Baldwin where you can stay in a room named after one of its wines or the Vintners Villa. Among the award winners on its list, the Isosceles blend of Cabernet Sauvignon, Cabernet Franc and Merlot has won gold and double gold.
Just an hour away is Hearst Castle, the residence of newspaper tycoon William Randolph Hearst. A tour of his home will give you glimpse into the life of the newspaper man who made the world his oyster, making use of his global excursions to design and furnish his one of a kind abode.
World class wine along with restaurants, shopping and great history make Paso Robles a place worth stopping for more than a rest when you're in California's Central Coast.
Follow us on Twitter: @cal_golf_travel