Yani Tseng is the new dominant force in women's golf, and she's made commitment, balance and having more fun her No. 1 goals moving forward

By JIM DOVER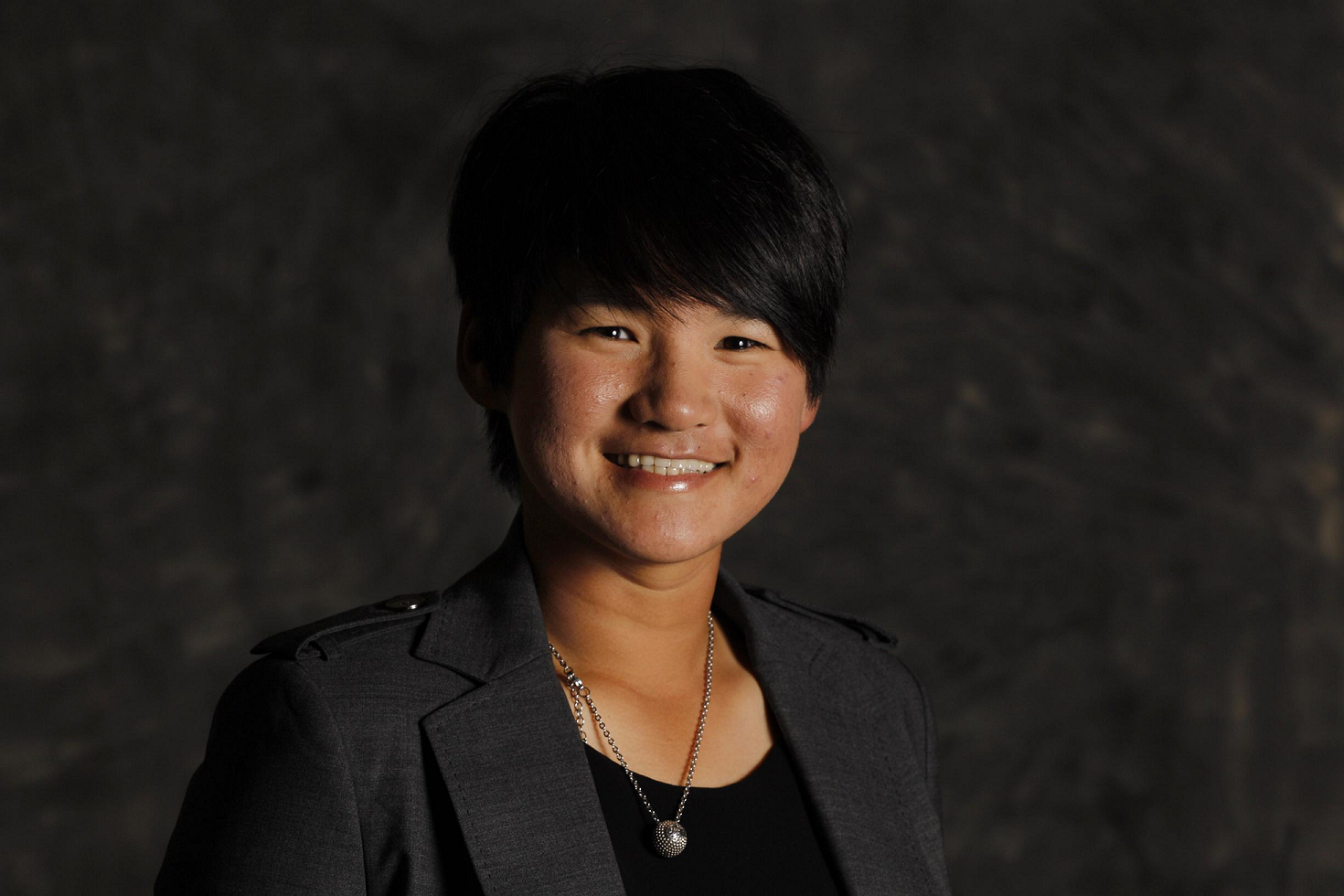 Dominant play on the LPGA Tour is nothing new. Nancy Lopez brought the game to a new audience by winning five consecutive tournaments – and nine overall – in 1978 during her first full season. Annika Sorenstam was the face of the LPGA until her retirement in 2008, and Lorena Ochoa picked up the mantel from there and had a solid run until she stepped away last year to raise a family.
Now Yani Tseng is in the spotlight and feels relatively comfortable in the glow. Tseng's recent victory at the Kia Classic at La Costa Resort and Spa in Carlsbad gave her 15 before the age of 24, a record achieved by only one other golfer – Tiger Woods.
"I feel it's kind of my honor to be compared with him," Tseng told the media at the Kraft Nabisco Championship in March following her win at La Costa. "It's a big honor for me, and I'm happy that the media can put me as part of this."
Tseng appeared ready to own the record entering the final round in Rancho Mirage, but a 1-over 73 left her in third place. However, with more than half the season remaining it seems inevitable that Tseng will eclipse the mark set by Woods and start establishing new ones in the LPGA record book.
"I just kind of focus on what I can do, and I don't think about all the records and all the numbers," said Tseng, who nonetheless revealed some of her thoughts to us on a variety of topics.
On being No. 1
More pressure, but I still feel good about it. I still feel I'm enjoying it. This year I figured I could better organize my time and my schedule. When I have an interview I can have fun and better balance my time to practice, relax and do the interview. My team is doing a good job on this, and I know what's best for me to do. So that makes more balance and more fun, too.
Learning at Oak Valley Golf Club in Beaumont
My sister still lives in Beaumont. It's kind of in the middle of nowhere. The first time I went there my dad had friends there, and he thought that was a good place to practice because I lived five minutes from the golf course. So everyday was golf course and home because you can't go anywhere. You have to drive like an hour to have fun. So that's a great place to practice and play. Oak Valley is a very good golf course.
Living in Orlando
I love living in the States. It doesn't matter if it's Orlando. Orlando for us is so much easier for traveling because we have so many golf tournaments around the East Coast. But I love California. My sister lives there, so every time I go back to stay with her we hang out and have fun. I love it here. The people are so nice. Even people you don't know, you still say hi. I just love the culture.
Her victory at the Founders Cup with LPGA Tour pioneers watching
This year it's the most special tournament on the LPGA because we played for charity; that's very special. Everybody, it doesn't matter how much they played, you make birdie, you donate money to charity or all your prize money to charity, and this year all the founders were there. We saw five of them.
Her record-breaking accomplishments
I didn't know how many tournaments I won. I saw all the records, and it was pretty impressive how much. Annika (Sorenstam) makes a record and Lorena (Ochoa) makes a big record. So it was fun. I saw I just made it fastest to the $8 million record, so that was pretty cool. But it's something I really didn't think about. I just tried to focus on every shot, every tournament. Focus on every day and do my best all the time. I think it will come in the future.
On winning streaks
I'm always excited for every week and trying to win every tournament. Try to do the best I can do. Now I feel I can organize better and have more balance. I didn't feel as much pressure at the beginning of this year. I'm learning from mistakes and every tournament, so that's good for me because it's very exciting to see this year what I can improve on.
Her third-round pairing with Se Ri Pak at the Kia Classic
I had so much fun playing with her because we've been playing many, many times. But I've got to say I was not as nervous as four years ago. She's a great person, and she's always very nice. She always passes on her experience from her years on the Tour.
Watching Pak growing up
I think for us, especially Asian golfers, we want to be like Se Ri Pak. She's a superstar. She's a legend. When we were kids, we wanted to learn her swing. In the beginning we didn't have many Asian players on the Tour, and Se Ri Pak was one of the very first Asians to have such success. So everybody was looking at her and wanted to be like her.
Possibly meeting Tiger Woods
I've never met him. I really want to. I heard Suzann (Pettersen) was practicing with him, and some of the players practice together sometimes. I said, 'Can you bring me next time?' So I wish I could meet him; maybe in the future.
Learning from Woods
He's amazing. I watched him play at Torrey Pines when he won the U.S. Open. Even if he hit a bad drive, he could always recover on the next shot. He was trying to do his best on every shot and trying to recover. He really just played in his zone. He doesn't really care what other players are doing. That's how much he is focused on it.
Her intimidation factor
I don't know what [other LPGA players] think, but I don't feel like I've changed. On the golf course I still have so much fun with all the players. So I really don't know if they look at me differently. But I look at everybody the same.
Comparing early 2012 to last season
If you win seven tournaments, you can win eight. You never know. But I try to play my best every tournament instead of focusing on how many tournaments I can win.
Focusing on the majors
Every time I play in a major my focus level is much higher. So when I play a normal tournament, my focus the first few days is kind of on and off, relaxed – not like a major. So last year every tournament my goal was to focus on every shot, give 100 percent effort to every shot, focus as much as I can, because it's very hard to focus for five hours a round.
Playing with confidence
I just kind of play my best out there. But I think every tournament is different. I think every shot is a different challenge. You just need to do your best. You need to give 100 percent effort for every shot. Nothing is easy about it. Even 3‑foot putts are still hard. You just need to focus on the things that you can do and not try to think too much.
YANI TSENG
Age: 23.
Birthplace: Taiwan.
Residence: Orlando, Fla.
LPGA victories: 15.
Top-10 finishes: 53.
Career earnings: Nearly $9 million.
Miscellaneous: Purchased her current house at Lake Nona Golf & Country Club from Annika Sorenstam.
Twitter handle: @YaniTseng.
Twitter followers: More than 10,000.