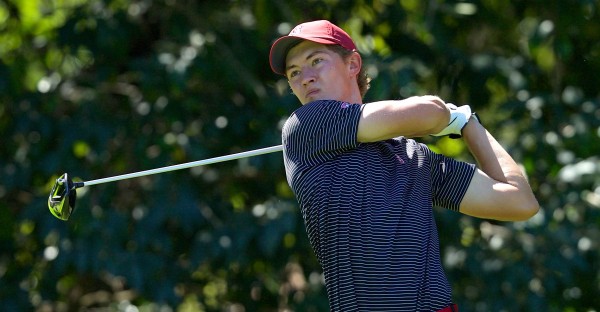 Maverick McNealy of Stanford was selected as winner of the 2015 Haskins Award, which is given to college golf's top player.
McNealy, a sophomore from of Portola Valley, is No. 1 player in the Golfweek/Sagarin Rankings and became the third Cardinal to win the award, joining Tiger Woods (1996) and Patrick Rodgers (2014).
"It is so humbling to be in the same conversation with the list of winners," said McNealy, who earned an exemption into the 2015 Greenbrier Classic along with the award.
McNealy, who won the Pacific 12 Conference title by 12 strokes and was selected Pac-12 Player of the Year, matched Rodgers for the second-most victories in a season in Stanford history with six, including victories at the NCAA Chapel Hill Regional and Pac-12 Championships.
Woods holds the record of eight 1996.
McNealy had the lowest scoring average in the nation at this season at 68.70.
The Haskins Award is given annually to the best player in college golf, as voted by the players, coaches and media.