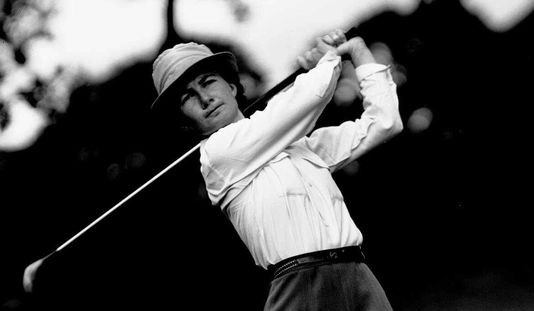 Louise Suggs, one of the 13 founding members of the LPGA Tour, died in Sarasota, Fla., at the age of 91.
Suggs, born Sept. 7, 1923 in Atlanta, won 61 times as a professional, 11 of them majors, in addition to capturing numerous amateur titles, including the 1947 U.S. Women's Amateur and the 1948 Women's British Amateur.
"While I have never lost a parent, the passing of Louise Suggs feels that way to me," Commissioner Michael Whan of the LPGA Tour said. "Like a parent, she cared deeply for her LPGA family and took great pride in their successes. She always made time to hear my problems and challenges. Her personal guidance was priceless.
"Like a parent, I think she was even more proud of the LPGA players of today than she was of her own playing results. I feel like the LPGA lost a parent, but I'm extremely confident that her vision, her competitiveness, and most importantly, her spirit will be with this organization forever."
Suggs and the others who founded the LPGA Tour in 1950 were involved in all aspects of the game. They played, organized tournaments, established rules and by-laws, and supervised membership of the women's circuit.
Not only that, Suggs won at least one LPGA tournament for 13 consecutive years from 1950-62 and finished in the top three on the season-ending money list in the first 11 seasons of the tour's existence.
Suggs was the LPGA's leading money winner in 1953, when she won nine tournaments, including the Western Open, which was one of the LPGA's major championships at the time. She also topped the money list in 1960 and served as president of the LPGA from 1955-57.
Suggs is a member of the LPGA Hall of Fame and World Golf Hall of Fame.