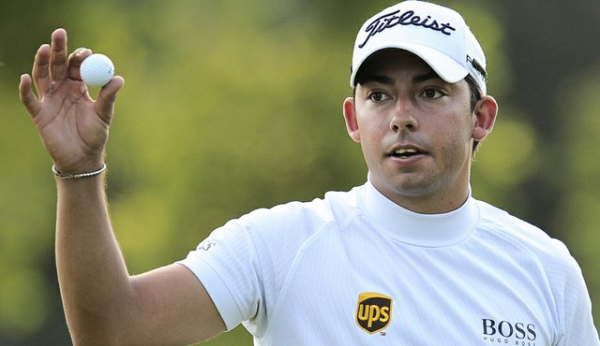 Pablo Larrazabal of Spain holed a five-foot birdie putt on the final hole to beat Phil Mickelson and Rory McIlroy by one stroke in the Abu Dhabi HSBC Golf Championship at Abu Dhabi Golf Club.
The 30-year-old Larrazabal closed with a 5-under-par 67, outplaying the two major champions in the final round.
"I beat two of the three most talented guys in my era," said Larrazabal, who claimed his third European Tour victory. "The first win in France, my brother says was the win of talent. I had 100 putts in 72 holes. Not even the best Tiger Woods could have beaten me that week.
"The second win in Munich (in a play-off with Sergio Garcia) was one of belief. This is the win of hard work and teamwork. I worked so hard for the last two years and over the winter. … It feels great. Only me and my team know how much we've worked during the last three years."
Mickelson closed with a 69 that included a triple-bogey 7 on the 13th hole, but still had an outside chance to force a playoff before missing a 50-foot putt for eagle on the final green.
Lefty seemed on his way to victory with three birdies in the first 10 holes, but hit his drive with a 3-wood at No. 13 into a bush. He tried to play it out, but the ball bounced back and hit his club, causing a penalty stroke that led to the triple bogey.
McIlroy, who absorbed a two-stroke penalty the day before because of an improper drop, birdied three of his last five holes to shoot 68, but came up barely short.
Craig Lee of Scotland, who was tied for the lead after two rounds and ahead by himself after three, struggled to a 77 and tied for 10th.
Sergio Garcia closed with a 68 to tie for 19th after barely making the cut, and Luke Donald, who did not break 70 in any of his four rounds, came in at 71 to tie for 37th.