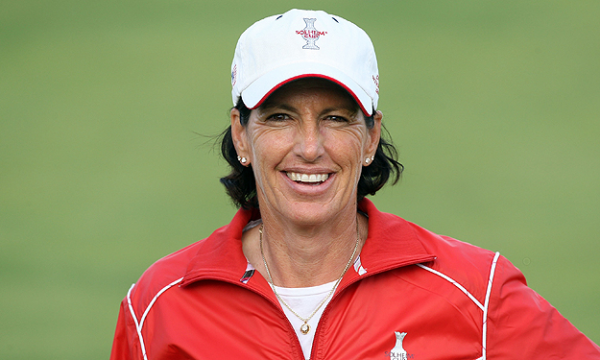 Juli Inkster has been selected captain of the United States team for the 2015 Solheim Cup matches that will be played at Golf Course St. Leon-Rot in Baden-Wurttemberg, Germany.
The 53-year-old Inkster, out of Harbor High in Santa Cruz and San Jose State, is the all-time leader in points earned for the U.S. with a 15-12-7 record in nine Solheim Cup appearances.
The U.S. leads the series, 8-5, but has lost the last two matches, including last year in Colorado, where the European team never trailed and won for the first time on American soil.
"The girls played tight, and I'd like to see them play a little looser, because on paper we have a great team," Inkster said of last year's matches. "Last year they had a great team. But you don't play on paper, you play out there. I'd just like the girls to kind of loosen up a little bit, not worry about whether they win or lose, and just go out there and play their games, because if they play their games, I'm pretty confident that they're going to win.
"It's not rocket science. You just go over there and play some golf, and I think . . . believe me if they just play the way they should play, we're going to have fun, and we're going to win."
Inkster has won 31 LPGA tour titles in her career, including seven majors, and is a member of the World Golf Hall of Fame.