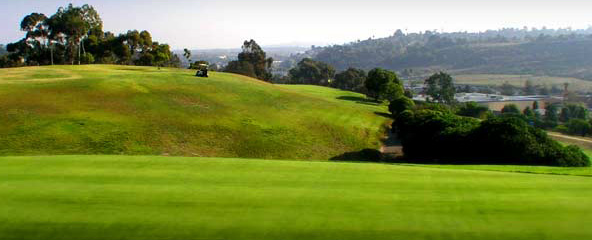 By John Ashworth
Goat Hill Golf Course off Interstate-5 in Oceanside, Calif. is a hidden gem of a short course. As sporty of a course as you can ask for, the greens are normally in very good shape with interesting green complexes.
The condition has been kept shabby the past few years, unfortunately, but one needs to look past that aspect and be challenged by 10 par 4's, much like the vaunted 10th at Riveria Country Club ranging from 270 yds to 333 yds. Also, experience eight par 3's that ask you to hit every iron and in most cases. You'll need to work it, but one par 5 that is reachable but can sneak up and bite you just as easily.
Goat Hill is the type of course that the world of golf desperately needs. It's affordable and doesn't take long to play. It's not easy but the game isn't meant to be. It's a place for recreation and hanging with your friends and having a cold one at the end of the round. I've played all over the world and Goat Hill is one of the best.
Please send an email to ([email protected]) and pledge your support to save Oceanside's golf community center.