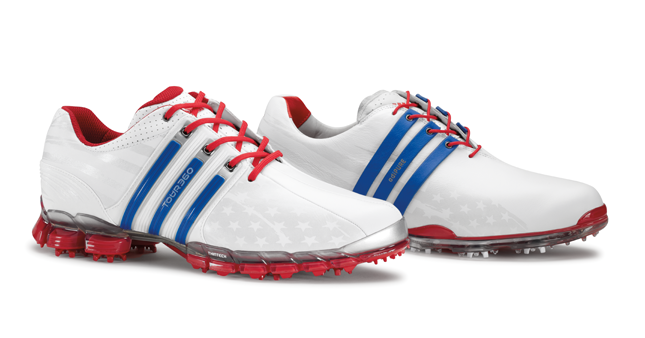 adidas Golf and Ashworth Exclusive Ryder Cup Footwear
Website: adidasgolf.com
Several players at this year's Ryder Cup wore adidas Golf and Ashworth footwear made exclusively for the event. Dustin Johnson showcased a red, white and blue pair of the TOUR360 ATV shoe and Sergio Garcia wore a blue and yellow crossflex shoe. Wearing adiPURE footwear were Jim Furyk, Brandt Snedeker, Peter Hanson and Martin Kaymer. Another player, Justin Rose, wore European Cardiff models with yellow and blue accents.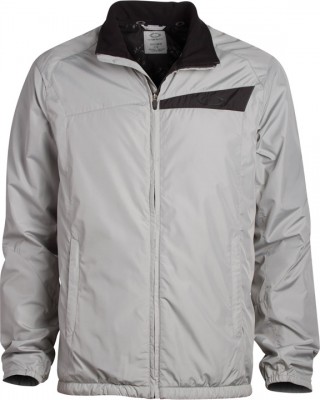 Oakley Fluctuate Jacket
Phone: (800) 403-7449
Website: Oakley
This Oakley offering is designed with a light poly-insulated material that protects golfers from the elements while not restricting their motion. The windproof, durable and water-repellent jacket also has convertible sleeves that allow it to be turned into a vest, with mesh lining and pockets that can also be worn in the rain.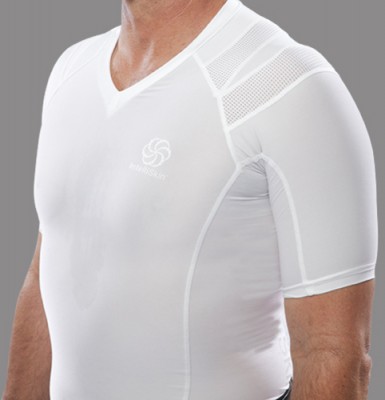 IntelliSkin PostureCue V-Tee
Phone: (949) 797-2813
Website: intelliskin.net
A blend of synthetic fibers and compression fabrics in this new shirt help realign the spine and improve posture over time by working the shoulder muscles. The shirt features a solid white design and V-neck collar and fits comfortably under golf shirts. IntelliSkin was founded by Dr. Tim Brown, a sports physician with more than 25 years of experience.

Daphne's Canteen headcover
Phone: (800) DAPHNE-2
Website: daphnesheadcovers.com
The latest offering from Daphne's Headcovers supports our country and the environment. The Canteen model has an embroidered American flag design and uses recycled military surplus canteen covers and army socks. Daphne's Headcovers has more than 200 other headcover designs to choose from.