By Ed Travis
The shoes we wear are critical to enjoying a round of golf. They need to provide comfort, support, and traction but there's no reason why they can't look good at the same time and with a touch of style too. Here are some of the latest models on the market we like and think you will as well.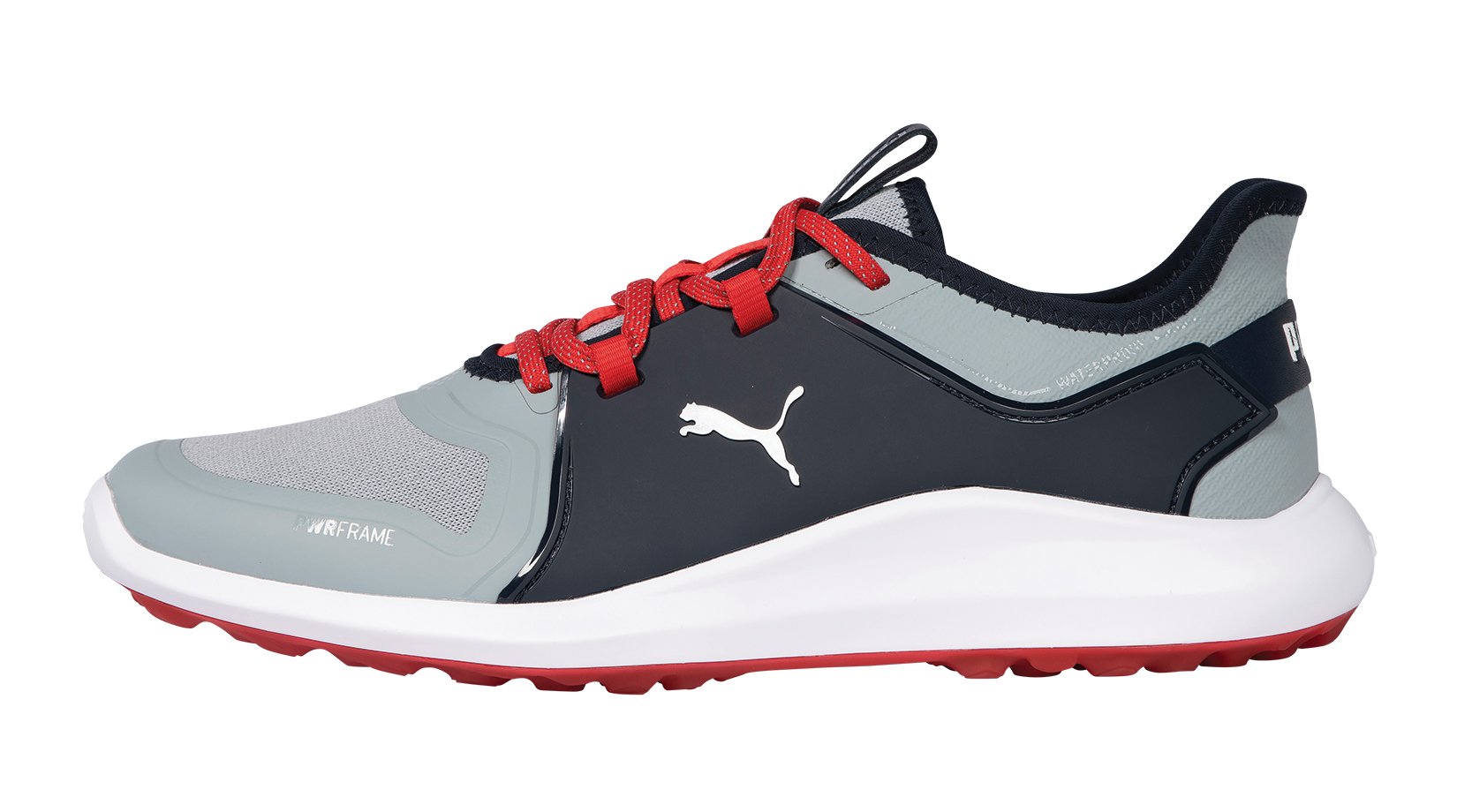 Puma's PWRStrap fit system offers outstanding midfoot support having the laces integrated with the shoe's internal webbing. The upper is a combination of knit mesh and thermoplastic polyurethane giving both breathability and a one-year waterproof warranty while the spikeless outsole is engineered offers lots of grip and traction for any swing. Choose from six color combinations each priced at $119.99.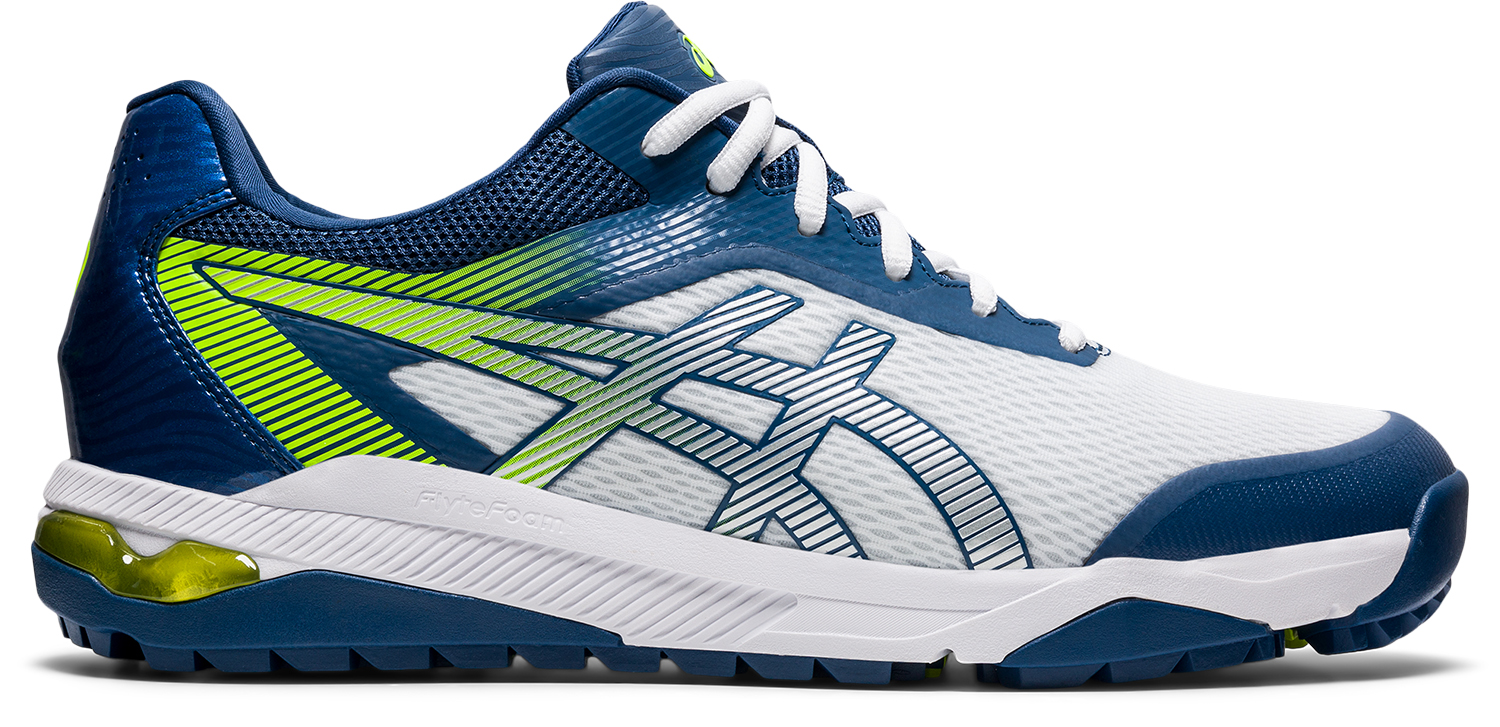 Asics through Srixon Golf offers golf shoes for men and women featuring lightweight flexibility and lots of comfort with gel padding in the heel and foam in the midsole. The upper is waterproof and the outsole has a molded spike pattern that provides traction no matter the course conditions. Women's color choices: glacier grey/pink cameo or white/pure silver. Men's colors white, white/pure silver or graphite grey. $149.99.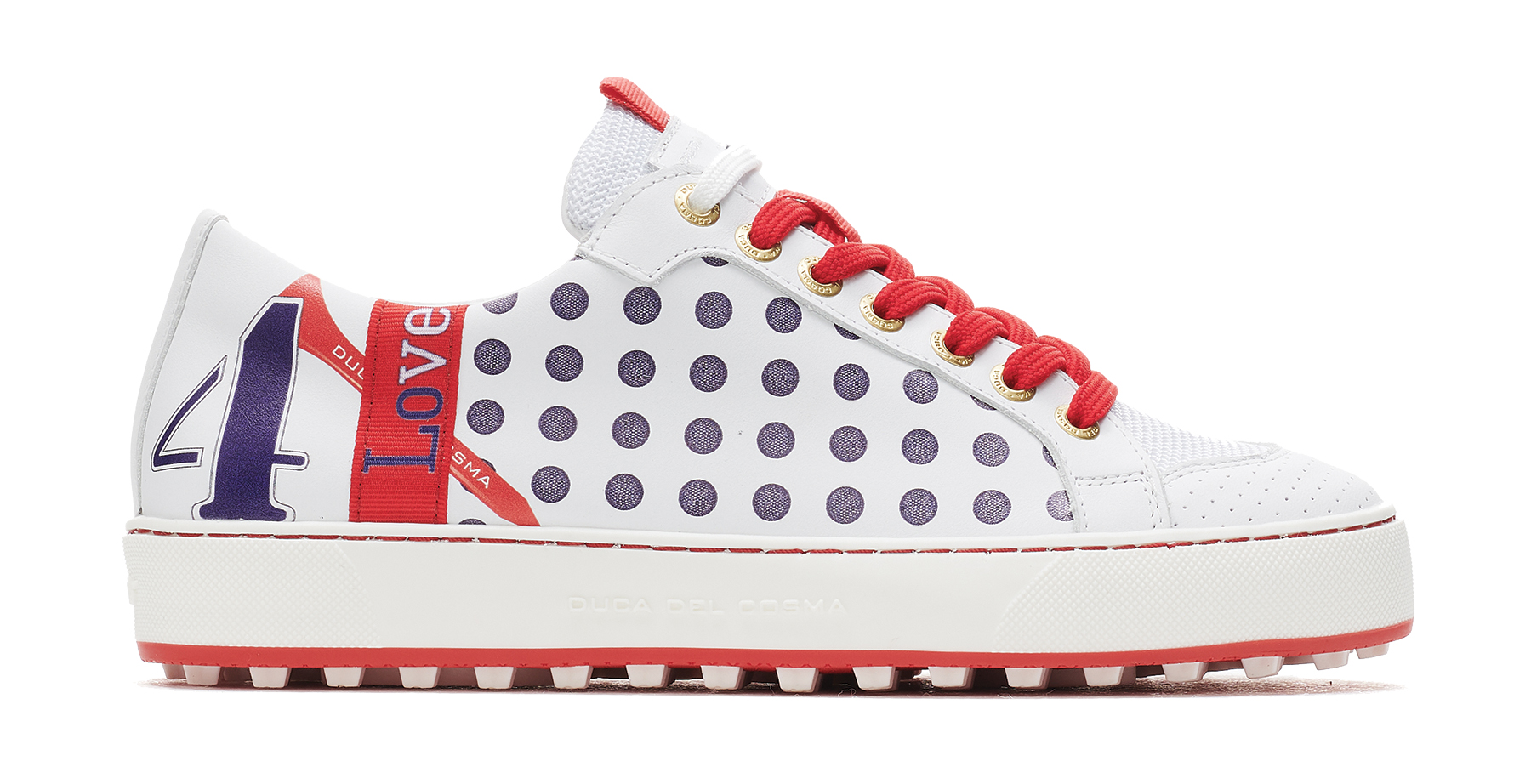 This stylish lady's shoe is fun with a bit of whimsy from the dotted print upper to the "love" strap and tee to the big number "4". Crafted from Nappa leather comfort and support are built in with a breathable bootie and leather covered memory foam insole. Duca's logo typed outsole provides enough traction for even the most vigorous swings. Choose from white/red and aqua/white color combinations. $219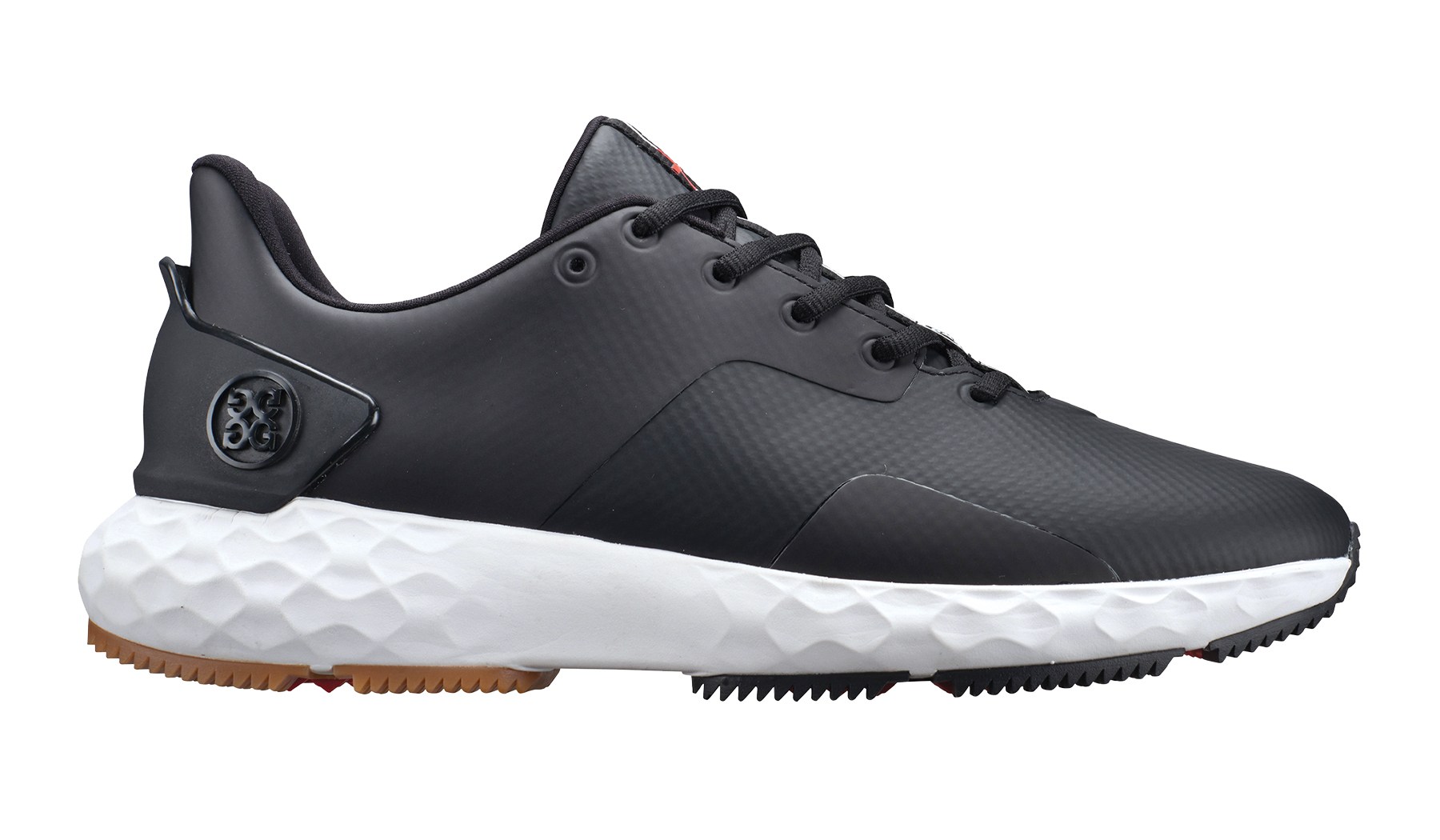 This sophisticated shoe has a waterproof upper of course and is a great combination of lightweight comfort and performance using the latest high-tech features such as a molded external heel cup with removable and washable insoles and small nubs on the footbed allowing cooling airflow while the nubs massage your feet. Three choices of colors offered: Raspberry, Nimbus or Twilight at $225 per pair.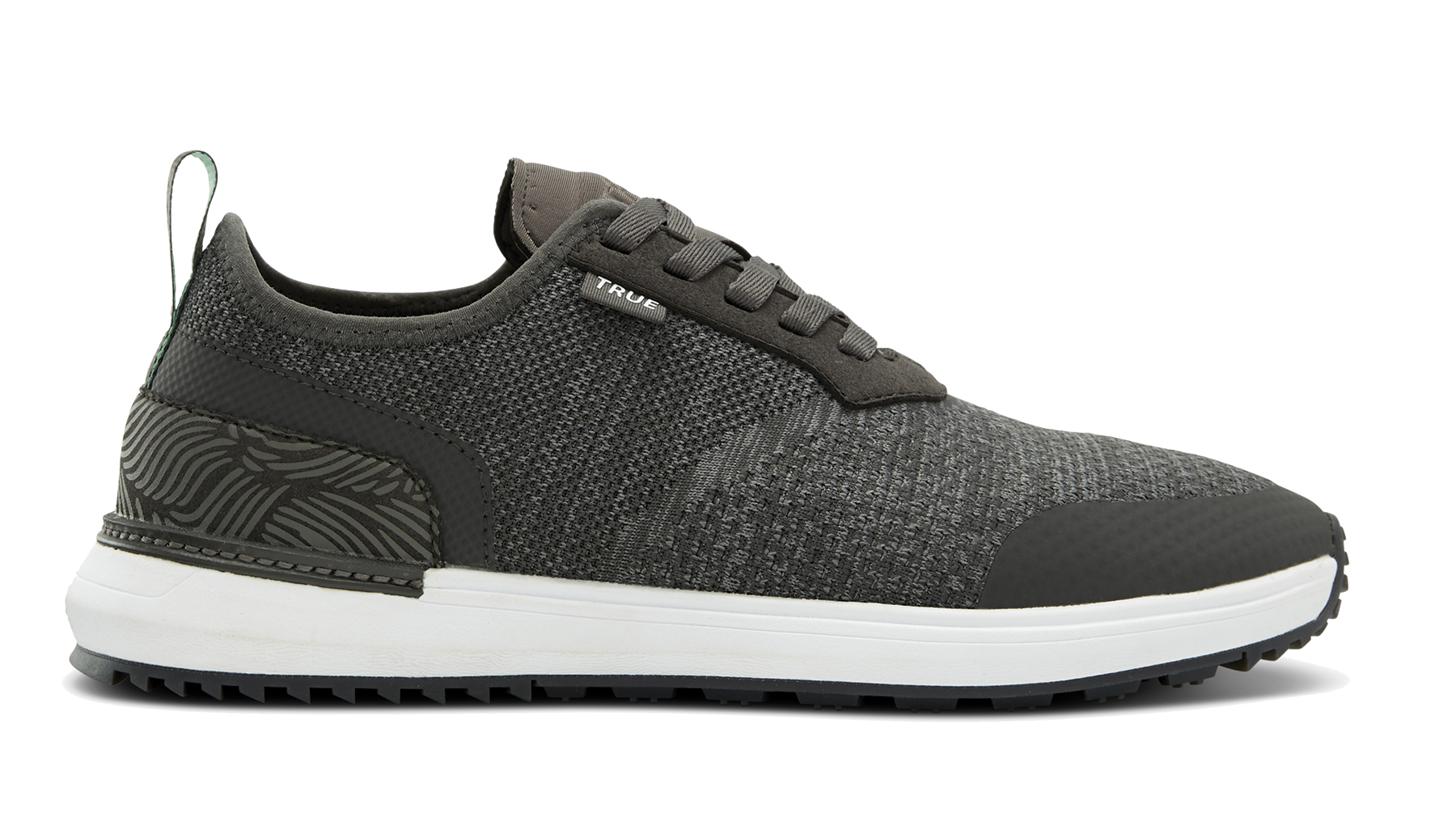 A knit sneaker that's waterproof provides the perfect combination of comfort, performance and looks. Using TRUE's proprietary tread design the grip-to-weight ratio is ideal for those wanting lightweight all-around traction. Custom artwork on the Lux Knit is by Linksoul's Geoffrey Cunningham and each pair comes in a Lux shoe bag that can double as a shag bag. The color is called Shadow and the price is $189 per pair.
Here's a lightweight cleated shoe with a stylish low profile and waterproof upper of Adidas' Sprintskin synthetic that has 20% of the pieces made from at least 50% recycled materials. The midsole is lightweight and with the laced closure provides lots of rotational support. Another significant feature is the six-cleat Thintech outsole made of thermoplastic polyurethane. Four color combinations are available at $179.99 pair.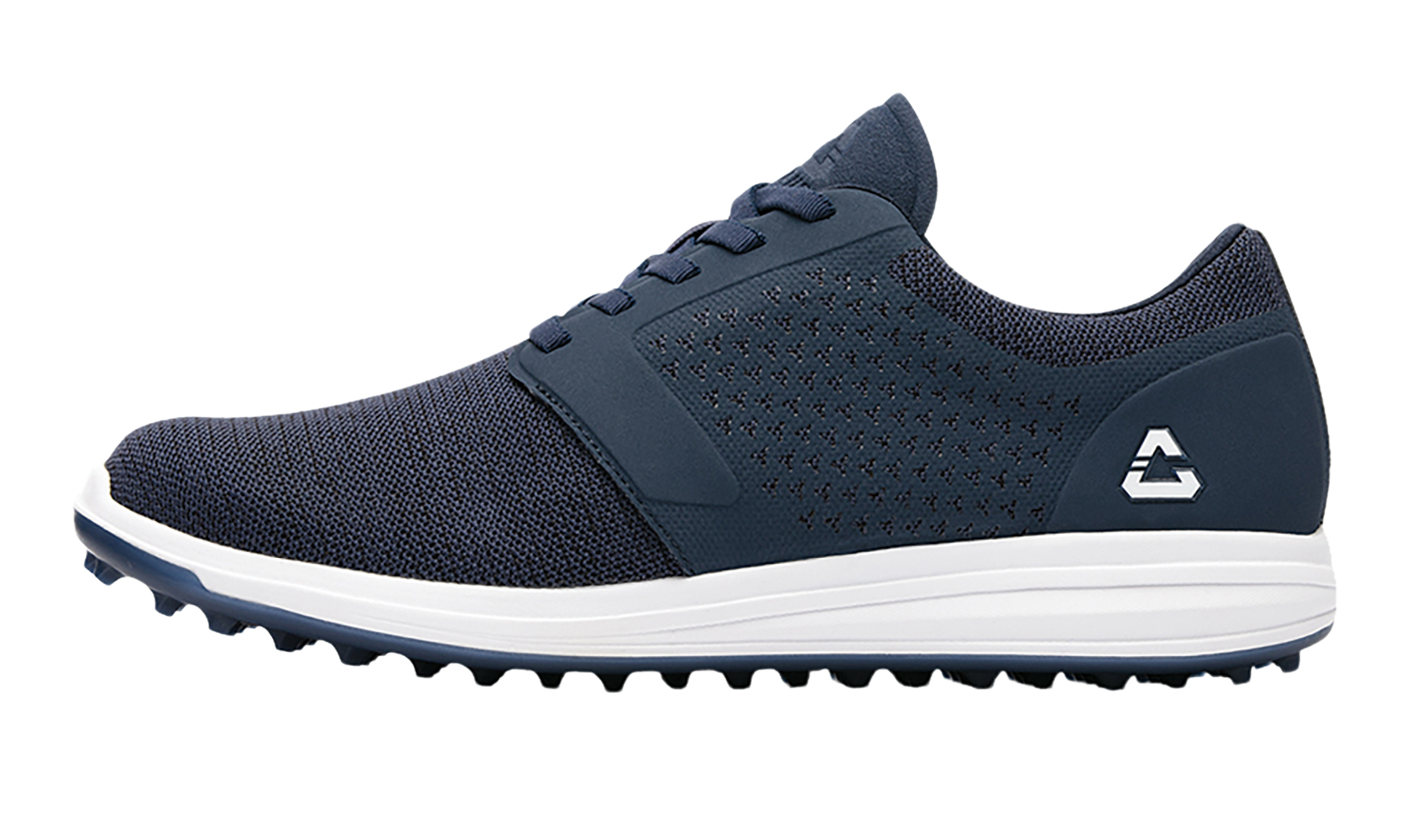 Cuater is the TravisMathew shoe brand, and we really like their models. The spikeless Moneymaker has "SweetSpot Cushioning," a layered design to give support and comfort for even the longest rounds. They are waterproof of course and there's an ultralight foam midsole. $159.95 per pair and they offer a choice of five colors: Black, Heather Mood Indigo, Heather Microchip and Heather Grey Pinstripe.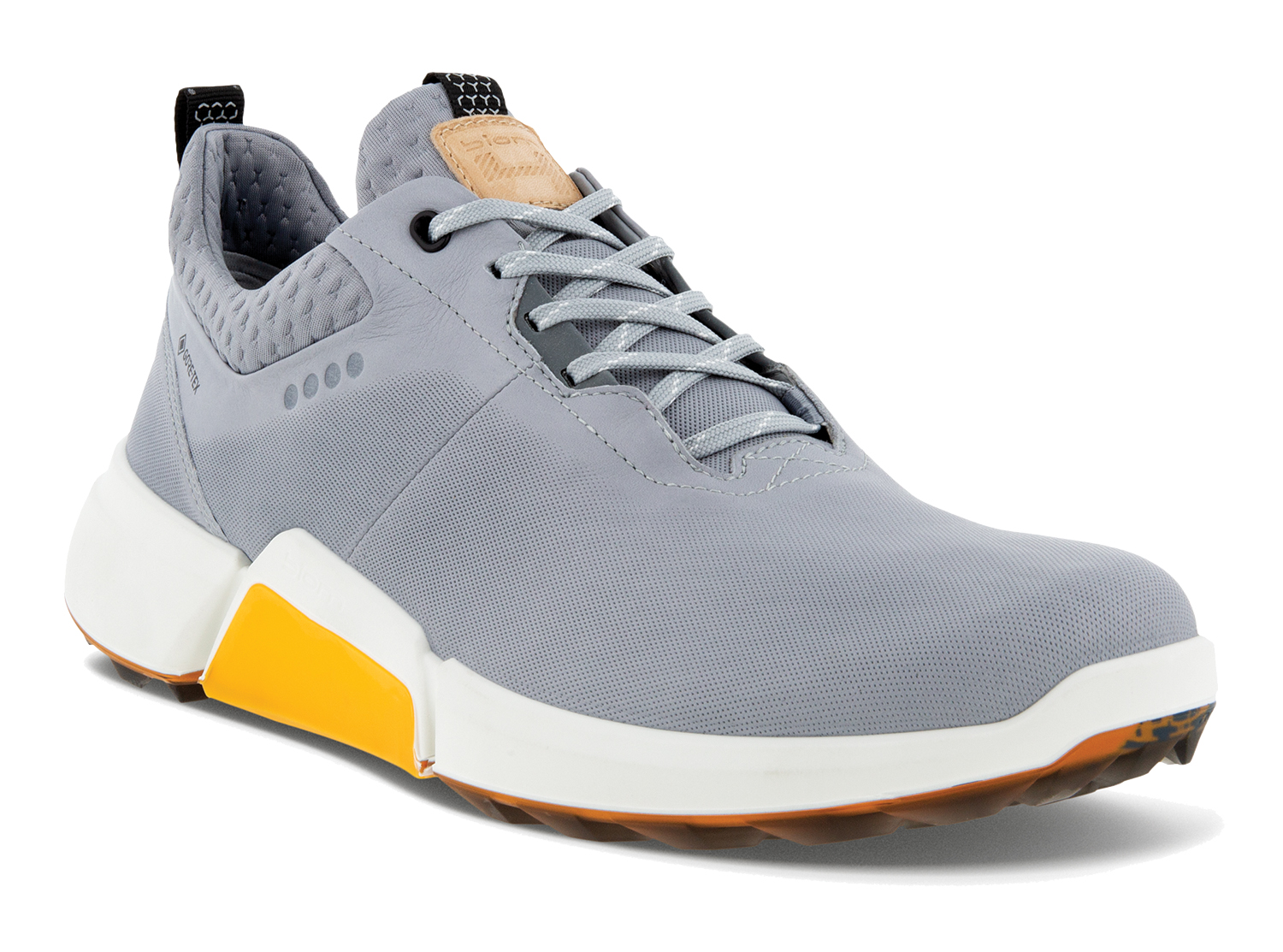 This update of the Hybrid 3 has a new outsole design with extraordinary support for a consistent grip of the turf and Ecco's popular BIOM anatomical-last technology. The shoe is made from full grain leather, the waterproofing is 100% Gore-Tex and the Ortholite insole may be removed for washing. Stability is enhanced by the sole unit being linked to the laces. Choice of Silver/Gray, White or Black. $199.99 per pair.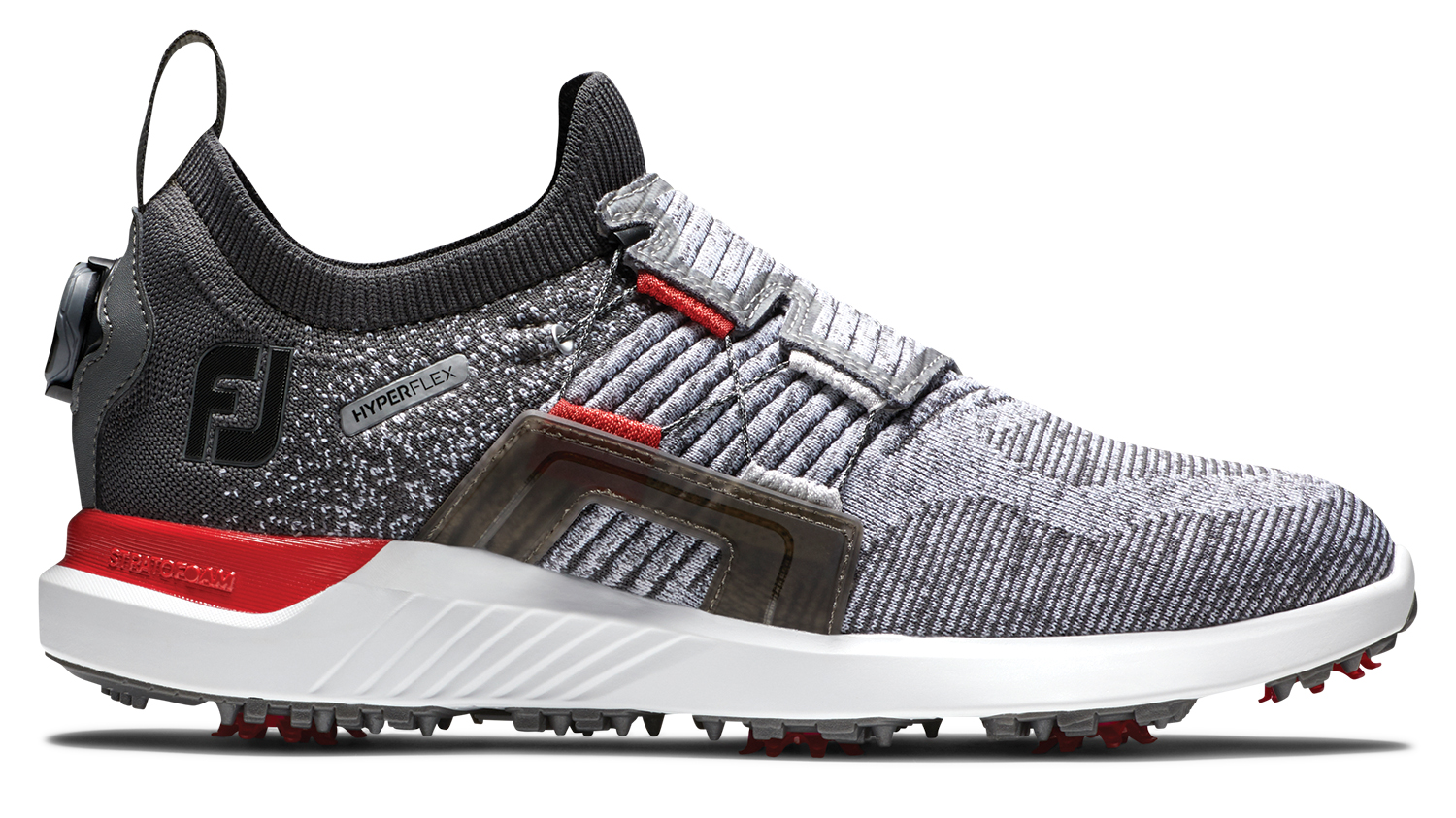 The BOA feature, made of Hot Melt yarns, seems to help mold the shoe to your foot and with a rounded toe box, standard forefoot and instep sizing plus a slightly narrower heel the fit of this Hyperflex model ensures comfort. The midsole is made of a new material, StratoFoam for added cushioning while the outsole has Softspike cleats. Three color combinations Midnight Blue, Charcoal/Gray/White and Black/Charcoal/Silver. $179.99