…Snails, three-toed sloths and tortoises.
…Molasses, maple syrup and ketchup.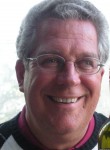 The line at the DMV, the line at In-N-Out Burger and the line at the restroom when the bases are loaded.
Charles Barkley's metabolism.
Bengie Molina going home to first.
Glaciers.
Evolution.
Congress.
Rush-hour traffic.
A check in the mail.
And, of course, weekend golf.
They all rank among the slowest things in the universe. But especially golf. Any kind of golf.
Suffice to say, slow play continues to rear its ugly head at all levels of golf. It's nothing new. Only the faces of the perpetrators change.
The pros who are the biggest offenders stand out because the TV cameras shadow them, but they are merely the visible tip of the iceberg that is threatening to sink the sport.
Jack Nicklaus admits to being notoriously slow when he was a young tour player but says he learned to overcome that negative aspect of his game. As mostly an observer now, The Golden Bear concedes that slow play is tarnishing the game.
"The problem with slow play is that all the kids try to copy the pros," Nicklaus said during a news conference on the eve of the U.S. Open at The Olympic Club. "And all the kids grow up playing slow. And that's the problem."
Amen to that.
Public Enemy No. 1 on the PGA Tour is Kevin Na, who waggled and waggled and waggled during The Players Championship, frequently backing off shots and sometimes intentionally whiffing over a tee shot so he could re-start his pre-shot routine. During one sequence that I timed, it took 37 seconds for Na to pull the trigger on a 3-and-a-half foot putt!
Unfortunately, Na heads a long list of 10-toed tour sloths that includes Ben Crane, Keegan Bradley, J.B. Holmes, Jim Furyk, Padraig Harrington, Jonathan Byrd, Sergio Garcia, Bernhard Langer … I could go on and on and yawn.
A bigger problem than slow play, in this view, is that pro golf's governing bodies only selectively enforce the rules. All you need to know is that the last PGA Tour player who was penalized a stroke for slow play was Glen "All" Day, after the third round of the 1995 Honda Classic. Before that, it was Dillard Pruitt, who was penalized a shot in the 1992 Byron Nelson Classic. (Pruitt is now a rules official for the PGA Tour. Insert your own punch line here.)
"It's been [17] years since they penalized somebody a stroke [for slow play]?" Nicklaus said incredulously. "We haven't had any [other] players [meriting a penalty]? Come on, give me a break!"
Nicklaus said he once received a two-stroke penalty for slow play during a tour event in Portland and again a couple years later in a tour event in Houston. He says the tour should go back to two-shot penalties instead of the current one-stroke sanction and that the tour should enforce the slow-play rules consistently for the good of the game.
I wish it would happen, too, because it might help end the epidemic of recreational duffers who take five practice swings, line up a putt from four directions and "plumb-bob" 3-footers for bogey.
Unfortunately, I am not optimistic it will ever happen, so I believe it is time to take drastic action. Here are a few of my radical proposals to speed up play on local courses:
• Other sports have salary caps; golf should have a stroke cap. As soon as you reach 100 strokes, it's time to take your clubs to the parking lot.
• Every golfer is limited to one sleeve of golf balls. Lose all three balls, and you're done for the day. Sorry. If you don't finish, you get a free beer to cry in at the 19th hole.
• Fifteen-minute time limits for all par-4s and par-5s; 10-minute limit for all par-3s. That means the longest a round could last is 4 hours, 10 minutes. Very doable.
• No more 5-minute rule to search for a lost ball. If you haven't found it by the time your playing partners have hit the next shot, it's time to drop one.
• No more out-of-bounds in natural areas; everything is played as a lateral hazard. Take your drop, as specified by USGA rules and move on.
• Indexes – not the male ego – determine which set of tees players hit from. Can't play the tips unless you're a single-digit handicapper. (In Scotland, some courses look at your handicap card and tell you which tees you're playing. No arguments.)
• When it's your turn to putt, you putt until you hole out. No marking 2- and 3-footers. Since the advent of soft spikes, the damage caused by walking in someone's line is negligible.
Can't we all just move along?
Randy Youngman has been writing about golf in California, at the professional and amateur levels, for more than 20 years. He is also an admitted golfaholic.