Friendly Hills Country Club, in the hills above Whittier, has been famous from the day it opened in 1968 for the island tee on the first hole.
There are a number of courses that boast island greens, the most famous at TPC Sawgrass which hosts the Players Championship, but it's not often you tee off on an island.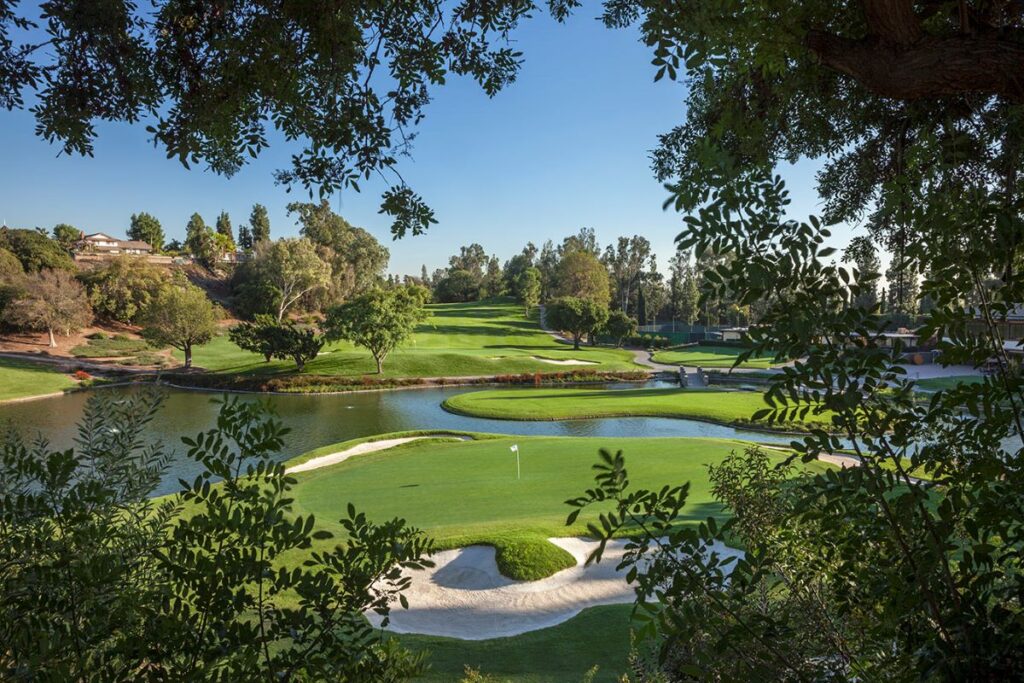 "Our signature tee makes it one of the most recognizable holes in Southern California," General Manager Russ Onizuka, a PGA professional, said. "In addition to being a great golf hole, we've had quite a few commercials and movie scenes filmed there."
The opening hole on the Jimmy Hines-designed masterpiece is a challenging 567-yard uphill par 5 from the tips, which actually plays to over 600 yards. The 100-yard carry over the water from the island tee would normally be no problem, but it's just one more challenge to think about on your opening tee shot.
Friendly Hills plays to a par of 70 at 6,408 yards from the back tees, with a 71.7 rating and a slope of 136, and it's been getting plenty of play during the COVID-19 pandemic.
"Member play has certainly increased" Onizuka said when asked what has happened since the club reopened after the shutdown caused by the pandemic. "Golf is extremely popular right now. I think that's because it's one of the safest outdoor recreational activities people can take part in during this time."
"We have implemented extensive safety protocols, including single players in our golf carts, unless they are in same household. The golf course is also walkable, so a lot of members are exercising, while enjoying their round of golf."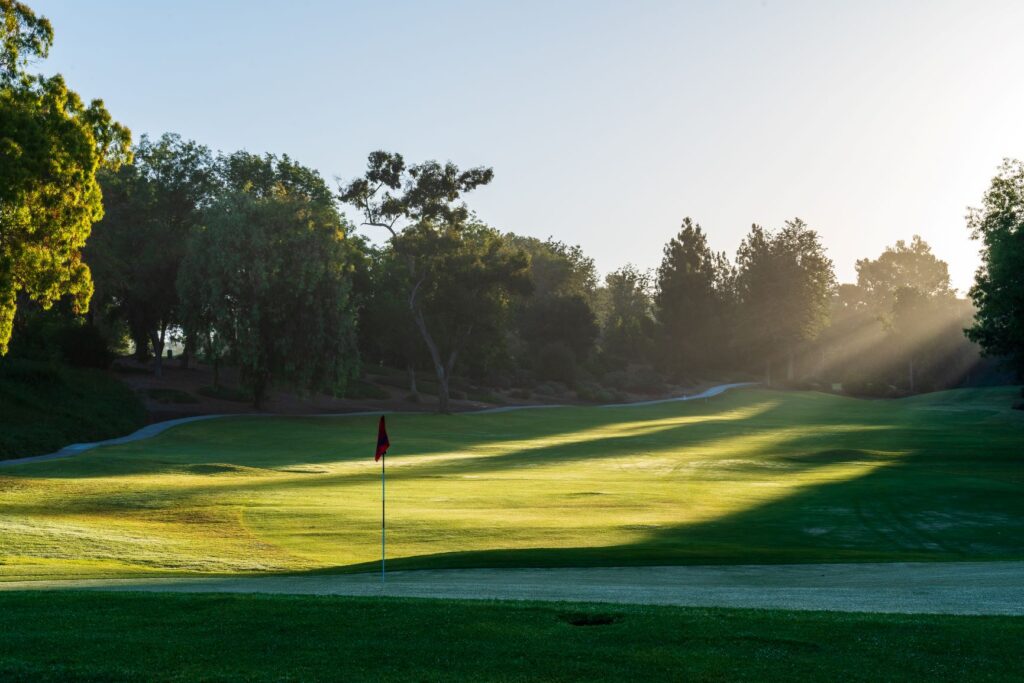 Also popular with families is the Club Car Tempo 4Fun golf cart, with four front-facing seats, and a bag rack that carries four sets of clubs.
"We're a full-service private club with golf, practice facilities, expansive dining options, night-lit tennis courts, a fitness center, an Olympic-sized swimming pool with two diving boards, and a recently remodeled pool deck and swim locker rooms. Our mission is to provide a safe, welcoming, and family-friendly environment. We take pride in being our member's home away from home."
The newly renovated Grand Terrace, which overlooks a waterfall backdrop, is open for breakfast, lunch, and dinner, and is being utilized for outdoor dining more than ever. The terrace normally seats 118 people for dining, but because of social distancing protocols, the maximum capacity has been temporarily reduced to 68. Consistent with most private clubs, Friendly Hills is only closed on Mondays, but that's considerably different compared to six months ago, when all golf courses in the region were completely shut down by Covid-19.
Friendly Hills Country Club and their membership remain strong and are committed to providing exceptional member experiences.