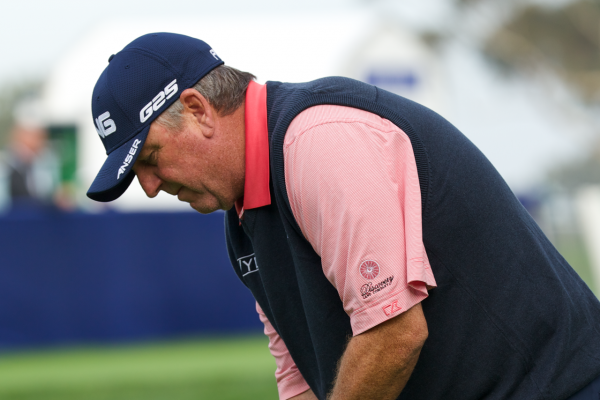 Mark Calcavecchia carded a bogey-free 6-under-par 66 and was tied with Wes Short Jr. for the lead after the first round of the Principal Charity Classic at Wakonda Club in Des Moines, Iowa.
The 53-year-old Calcavecchia, who has won twice on the Champions Tour after claiming 13 victories on the PGA Tour including the 1989 Open Championship at Royal Troon, birdied four holes in a row through No. 15.
"I'm comfortable on the course," said Calcavecchia, who grew up not far away in Laurel, Neb., and finished third in the tournament last year. "It's still tough, and you still have to execute under pressure and handle your nerves and stuff. But the course does suit me.
"It was a good day. I drove it well and never got in a spot where I looked like I was going to make a bogey. I drove it great, and you really have to do that here. I feel comfortable playing here. It reminds me a lot of where I grew up in Nebraska."
Short, 50, a Champions Tour rookie whose only victory on the PGA Tour came when he beat Jim Furyk in a playoff in the 2005 Michelin Championship at Las Vegas, recorded an eagle on the 15th hole and added five birdies against a single bogey in his 66.
Bobby Clampett of Pebble Beach and BYU had an eagle on the 13th hole in his 67 and was tied for third with Peter Senior of Australia and Steve Lowery.
Scott Simpson of San Diego and USC shot 68 and was in a tie for sixth with seven others, including Tom Pernice Jr. of UCLA, Michael Allen of San Mateo and Nevada-Reno, and Doug Garwood of Van Nuys and Fresno State.