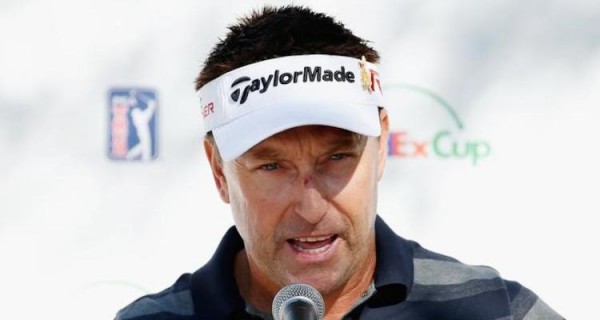 A defiant Robert Allenby told reporters at TPC Scottsdale that he is not recanting any of the statements he made about being kidnapped, beaten and robbed two weeks ago in Hawaii, although he still can't remember what happened during almost 2 1/2 hours in question on that night.
Parts of Allenby's story have been disputed by a homeless woman who helped him after he was found near a wine bar in Honolulu, where he spent  the early part of the evening with friends, but the Aussie said he was only repeating what she had told him.
"From 11:06 (p.m.) to 1:27 in the morning is a blank," said Allenby, who is playing this week in the Waste Management Phoenix Open at TPC Scottsdale. "No memory of that.
… There's no way in the world that what I drank could do what I had done to me."
Allenby, who said he had three glasses of wine, apparently created the 2 1/2-hour timeline from surveillance video at the wine bar which he has reviewed.
After missing the cut in the Sony Open in Hawaii at Waialae, he is seen on the video leaving the wine bar and later said he was kidnapped, beaten and robbed by four or five men and left in a park about six miles away.
It turns out that he was only about a block away and it has been reported that he spent nearly $4,000 at a strip club down the street.
What is known is that approximately $25,000 in purchases were made on his stolen credit card, including two bottles of liquor within 20 minutes after he left the wine bar. Allenby's friends say he left their table to go to the bathroom and didn't return.
"I thought I was in a place, having a nice dinner and having a nice night, and then I became the victim," Allenby said who has 22 victories as a pro, including four on the PGA Tour. "And now it's all been turned around (by the media).
"I understand the way the media works. I've been around for 25 years as a professional golfer and I've endured a lot of different comments from the media. But I'm happy to take everything on the chin. I'm a strong-willed character. What's happened has happened.
"The police will come out with the right story, so please let them do their job."
Allenby, still bruised facially, said he took a drug test last week and expects the results soon.