BADGE label from acclaimed winemakers D'Alfonso & Curran brings high
quality wine at an affordable price
In the communities and appellations of Santa Barbara County, visitors raise an often-
heard variation of an age-old question.
But forget about debating did-it-start-with-the-chicken-or-the-egg. What wine country
enthusiasts touring the Santa Rita Hills AVA really want to know from renowned
winemakers Kris Curran and Bruno D'Alfonso is which came first – the couple's
critically-acclaimed BADGE label, or Badge the German Shepherd, one of their ever-
present faithful companions?
Badge the German Shepherd is one of four Shepherds, aka "The Wine Dogs" (Roland,
Gunner, Breaker and Badge) that accompany D'Alfonso and Curran nearly everywhere
they go throughout the Santa Ynez Valley, and the dogs are well-known and readily
welcomed throughout the region.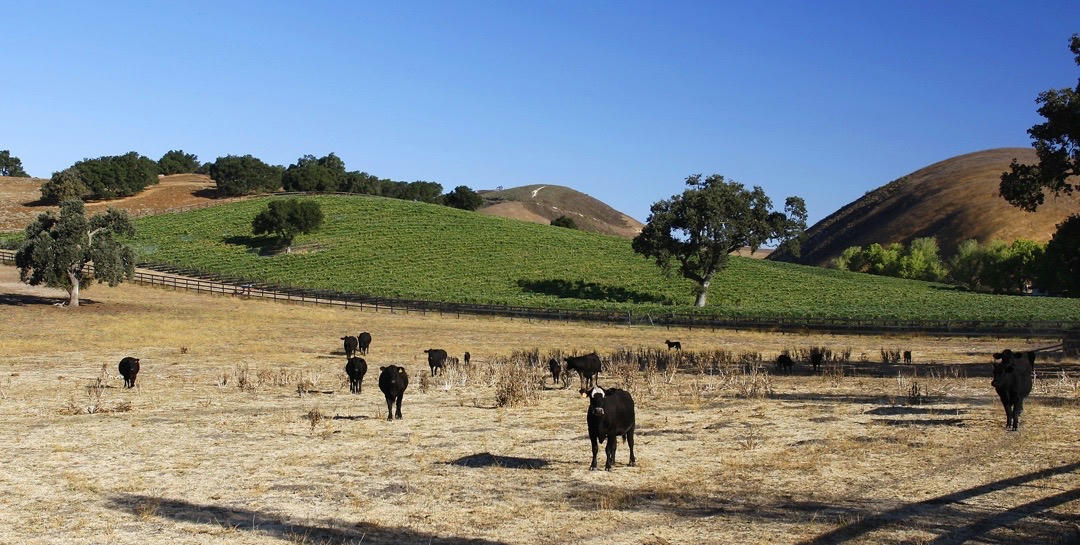 But it's BADGE the wine that came first, in 2003, and today the label continues to deliver
an affordable alternative to the prestigious D'Alfonso-Curran collection while still
offering outstanding quality and the luxury of being aged by the winemaker prior to
release. BADGE was created out of the couple's love for travel in the Southwestern U.S.,
and the label's moniker is said to have come from the Cream song of the same name.
Curran and D'Alfonso, who married in 2007, bring two of the most impressive
winemaking resumes to their various projects, including BADGE. Curran's lifelong love
of animals led to her originally earning a degree in Animal Science from Cal Poly San
Luis Obispo, but she realized she wanted to pursue a winemaking career and
subsequently obtained a degree in Enology from Fresno State.
From there, she gained winemaking experience at Santa Barbara County wineries
Cambria and Koehler and then became the first winemaker at the famed cult winery Sea
Smoke in the Santa Rita Hills. Along the way, she started her own label, Curran Wines,
and eventually oversaw production at Foley Estates from 2008-2010.
D'Alfonso earned bachelor's degrees in soil science from Cal Poly San Luis Obispo and
winemaking from UC Davis before starting his career at Chalone Vineyards and Edna
Valley Vineyards. D'Alfonso then teamed with Richard Sanford to produce 23 vintages of
pinot noir at Sanford Winery, where he became a partner.
Since 2010, Curran and D'Alfonso have focused on four labels that the duo created
together or independently previous to the formal partnership; BADGE (2003), Di Bruno
(1995), Curran (1997), and D'Alfonso-Curran (2006; the label earned a Wine Spectaor
award for Pinot Noir of the Year in 2008).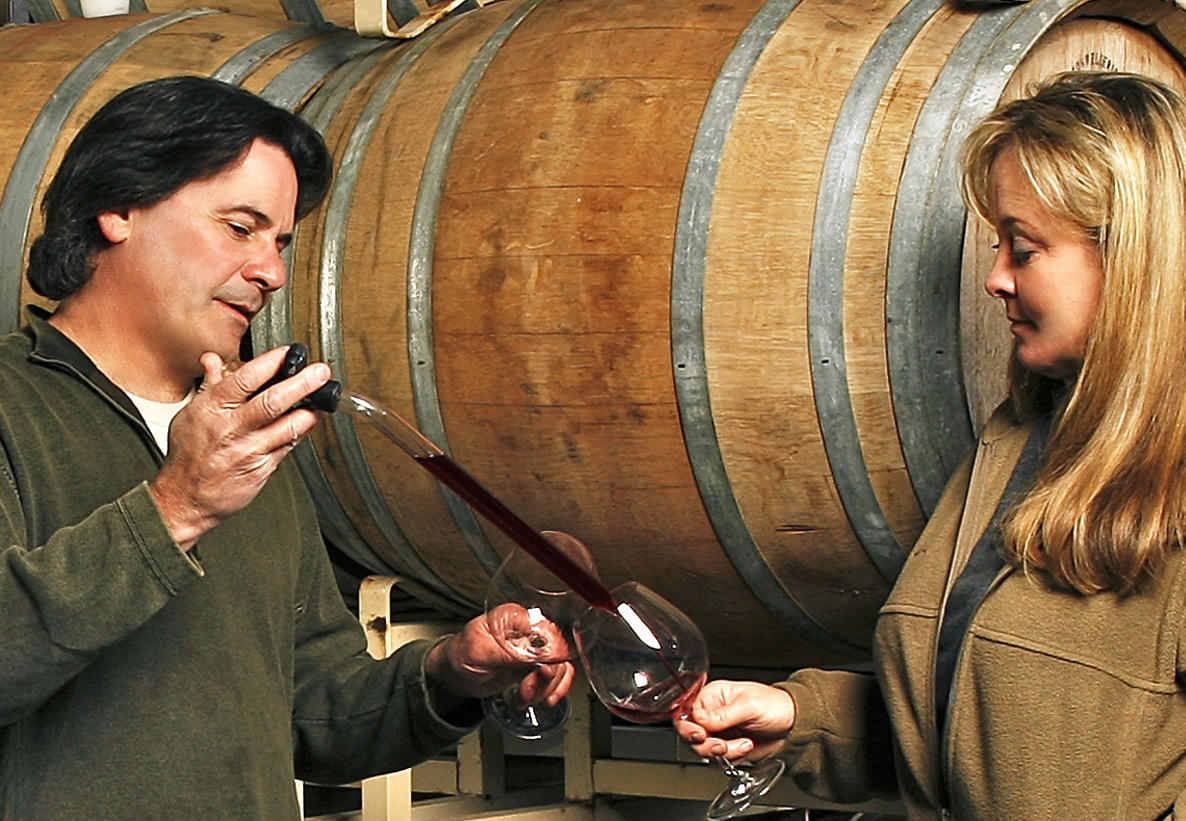 The BADGE wines include the 2014 Blue Steel BADGE Chardonnay, 2011 BADGE-
Santa Rita Hills Pinot Noir, 2011 BADGE Pinot Noir, and the 2009 BADGE Syrah-Santa
Barbara County. The Blue Steele Chardonnay is an example of the the innovative
approaches Curran and D'Alfonso employ in their winemaking, as the varietal is made
entirely in stainless steel with no malo-lactic fermentation.
The technique produces a Chardonnay that is fruit forward, but serious and pairs very
well with salads, oysters, and even horseradish.
Both Curran and D'Alfonso are known for their skill in making pinot noir, as evidenced
by the 2008 Wine Spectator Pinot Noir of the Year award earned by the D'Alfonso-
Currana label, and BADGE's pinot noir offerings provide the high-end quality wine
drinkers expect from the pair at an extremely palatable price. The combination of quality
and price point makes BADGE an excellent value for all pinot noir fans.
Tours and tastings are done privately and available by appointment only at the
D'Alfonso-Curran winery in Lompoc; visitors can expect barrel samplings from future
vintages and will see grounds that are sustained with 100% recycled water.
More information about BADGE wines and other D'Alfonso-Curran offerings is
available on the winery's website at www.d-cwines.com, including a page devoted to
"The Wine Dogs." In addition, BADGE wines are available for purchase on the website;
current varietals available include the BADGE 2009 Santa Barbara County Syrah, as well
as the 2014 BADGE Blue Steel Santa Barbara County Chardonnay, and the 2011
BADGE Santa Barbara County Pinot Noir and 2011 BADGE Sta. Rita Hills Pinot Noir.